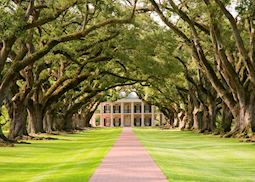 USA
Wander the streets of Nashville, lined with music venues that you can enjoy any time of the day.

Immerse yourself in US Civil Rights history in Memphis at the moving National Civil Rights Museum at the Lorraine Motel.

Delve into the culinary history of New Orleans, learning how to cook gumbo and jambalaya.

Hear the poignant stories of those enslaved at the plantation homes that line the Mississippi River.