I have always loved travel, adventure and the natural world. After graduating university I embarked on a round-the-world backpacking trip, including six months working as a dive guide on the Great Barrier Reef.
Returning home I quickly found myself a job in travel and have now been planning bespoke trips for clients (and travelling regularly) for 20 years. My love of a challenge has led me to cycle coast-to-coast across India, skydive over New Zealand's glaciers, do the two highest bungee jumps in the world and dive with all sorts of sharks.
First visiting South Africa in 2007 I was blown away by everything the wonderful country had to offer. I have returned a number of times since to experience more of the varied culture, wildlife and landscapes. At Audley I get to share my knowledge and passion for South Africa with others while planning their trips.
Speak to Andy

Start planning your trip to South Africa with Andy
01993 838 500
Q&A with Andy
What's your most vivid travel moment?
On a five-day diving trip around the Similan Islands (Thailand), having just returned from a dive, someone spotted a whale shark close by. I quickly put my fins and mask back on and snorkelled across to the massive shark. It was swimming about five metres under the surface and I was lucky enough to have time to dive down numerous times to be next to this gentle giant before it disappeared silently back into the deep. Swimming so close to an animal the size of a bus in the crystal clear water of the Andaman Sea was a real privilege.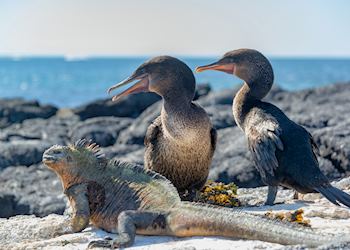 Where would you love to travel next?
I would love to travel to the Galapagos islands. Such unusual remote islands and the chance to get up close with so much unique wildlife, above and below the water, would be incredible to experience. Seeing the prehistoric marine iguana, endemic to the Galapagos, swimming underwater would be amazing.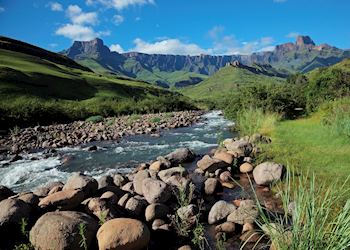 Which book, film or artwork captures South Africa the most?
"The Power of One" by Bryce Courtenay is a magical uplifting novel (but an average film) I have returned to several times since first reading it in my teens. It tells the fictional story of a kind, open-minded boy growing up in rural South Africa during the late 1930s and 40s. Against the backdrop of World War II and the beginnings of apartheid, he is guided by an eclectic array of mentors but is bullied and belittled at every turn for not conforming. He maintains his kindness, strength and faith in people of all races throughout and the novel paints a vivid picture of South Africa at that turbulent time.