My English and Australian mix is what inspired me to explore and travel extensively. I've been fortunate enough to travel to many wonderful places including Asia, Africa, USA, and parts of Europe. Here I have explored different cultures, visited beautiful beaches, met inspiring people, learned more about wildlife, and sampled the best of local food and wine.
My love for Africa started in 2016 when I travelled to South Africa for the first time on a family holiday. Nothing can compare to being in the bush with the clean, warm air exploring the wild. Seeing animals in their natural habitat and learning about the way they live their lives is extraordinary. My love for travel encouraged me to study International Tourism Management at university. This allowed me to learn about the tourism industry, how it works, what the challenges are, but more importantly the opportunities that exist. During my time at university, I took a year out to work in tourism. This confirmed for me that it was the industry that I wanted to work in.
Speak to Holly

Start planning your trip to South Africa with Holly
01993 838 500
Q&A with Holly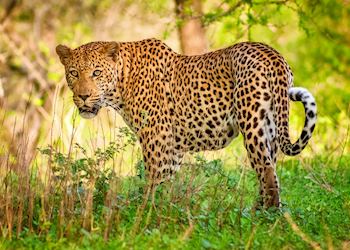 What's your most vivid travel moment?
Sitting on the back of a Land Rover at dusk during an evening game drive, we started heading back to our lodge after seeing the Big Five. We stopped by a leopard and her cub we saw earlier that day. I didn't think anything could beat the previous sightings when suddenly we stumbled across two hyenas fighting over the leopard's kill. There was nothing the leopard could do but to watch silently 100m (328 ft) away as it was too dangerous to steal back her kill. Being so close and engrossed in how animals live their lives is a lifetime memory which will never leave me.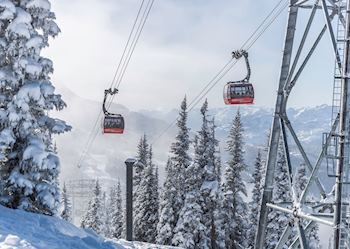 Where would you love to travel next?
From tracking bears in the forest, climbing the stunning Rocky Mountains, skiing down the vast scenic slopes of Whistler, to indulging in Canadian culture, these are just some of the reasons why I'd love to visit Canada. Along with sampling the famous local food, visits to Niagara Falls, Banff National Park and wandering down the cobbled streets of Old Québec would all be included in my dream trip.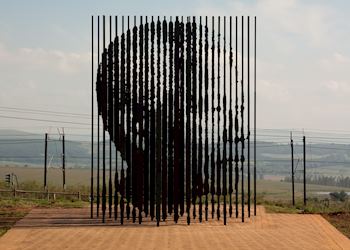 Which book, film or artwork captures South Africa the most?
South Africa is known for its culture and history. The Film 'Mandela: Long Walk to Freedom' really captivates this. It explains the remarkable life of South African President, Nelson Mandela. The story line centres on apartheid and how South Africa came out the other side. It's so interesting to delve into how a country became what it is today, and this film really supports that.