Growing up close to the Peak District, my love of nature began at an early age. Wandering the staggering landscapes, discovering the beauty of the countryside it was easy to see the origin of my curiosity that led me to travel the world. As soon as I could, I ventured on a gap year, beginning in Singapore, and then residing in Australia and New Zealand, before ending my trip in Fiji, and Hawaii. My passion for travel grew during my university years, and post-graduation I continued to explore Southeast Asia, my best experience in Borneo as a teaching volunteer in a children's school.
Since starting a career in the travel industry, I have visited Uganda, Madagascar, and South Africa many times. I love the abundant wildlife found in South Africa, not to mention the vivid scenery, food, wine, and culture.
Speak to Louise

Start planning your trip to South Africa with Louise
01993 838 500
Q&A with Louise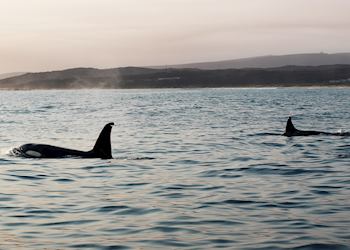 What's your most vivid travel moment?
I was whale watching in South Africa and before getting on the boat the skipper had told us there had been sightings of orcas that morning — not always a frequent sighting and something I've always wanted to see. There's no other feeling like waiting for wildlife to appear, it's the anticipation of the unknown and the butterflies in your stomach that make it special. Within about 10 minutes a pod of orcas appeared, and we started to follow them, observing them gliding through the water. We then saw a large pod of bottlenose dolphins surfing through the waves, along with cape fur seals and humpback whales, all within a 360-degree view from the boat. This was an experience I'd just never imagined witnessing, we sat and watched in awe while the sun was slowly setting.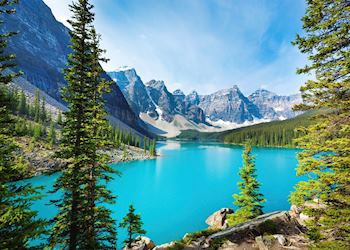 Where would you love to travel next?
Canada has always been high on my list for its wildlife and sheer natural beauty. I'm a keen photographer and to be able to capture the diverse mix of cosmopolitan cities, mountains, rainforests, bears, and even orcas would make the perfect trip for me.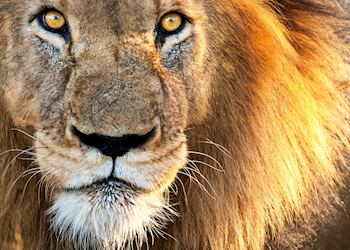 Your best piece of travel advice?
Don't forget your binoculars on safari. The exciting thing about being on a safari vehicle is that you can be quite close to the animals. However, with binoculars you can focus on the minute details, whether it be a lion yawning, spotting leopards through the thicket, birds high up in the trees or gliding through the air. Binoculars give you the opportunity to see things you may never have seen before.