I grew up in London but was fortunate enough to travel a lot with my family, exploring different places all over the world. I first went to Africa in 2006 and have since travelled to Tanzania, Rwanda, Kenya and South Africa. Tanzania and Rwanda were real highlights for me. Gorilla trekking in Rwanda was a completely surreal experience exploring their habitat and sitting only feet away from these magnificent animals.
Tanzania is a spectacular country which offers so many different landscapes and scenery, whether it's the vast plains of the Serengeti, the beautiful lakes in Nyerere or the white sand beaches in Zanzibar. The early game drives during sunrise, followed by a bush breakfast whilst surrounded by wildlife is an idyllic morning and every safari has something completely unique to offer.
These experiences sparked a real passion for travel within me and this grew after spending four months travelling around Southeast Asia. When deciding my next career, I knew I wanted to do something I was passionate about and something that makes people happy, which is why this career path fitted so well.
Speak to Lulu

Start planning your trip to Tanzania with Lulu
01993 838 500
Q&A with Lulu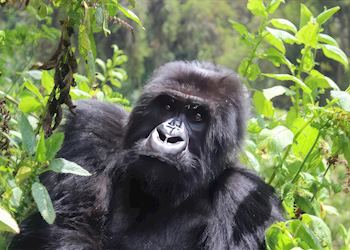 What's your most vivid travel moment?
My most vivid travel moment is when I went gorilla trekking in Rwanda with my family. After a few hours of trekking with our guides, we came across the Isabukuru gorilla family. It was a completely surreal experience exploring their habitat and sitting only feet away from these magnificent animals. We were also fortunate enough to be there just a few days after a baby had been born. Watching them behave and communicate with one another was fascinating, especially because of how humanlike a lot of their movement is. After a while, the silverback stood up and beat his chest, which was both incredible and slightly nerve-wracking to witness, this was when we knew it was time to leave them in peace. This will be an experience that stays with me forever.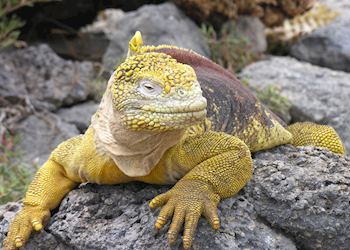 Where would you love to travel next
The place I would love to travel to next is the Galapagos Islands. Home to the giant tortoise and blue-footed boobies, there is such diverse wildlife there and 97% of the reptiles and land mammals are endemic as well making it an even more special place to visit, knowing you cannot see the wildlife anywhere else in the world. I hope I have the opportunity to go and explore the Galapagos one day!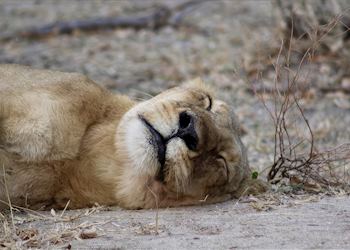 Your best piece of travel advice?
My best piece of travel advice it to embrace your surroundings and be fully present in the moment. This can lead to a much richer and more meaningful travel experience. Sometimes, we get so caught up in trying to capture the perfect photo that we forget to actually savour the beauty and uniqueness of the place we're visiting. Taking the time to appreciate the sightings of such magnificent animals on safari will create very strong and fond memories. Of course, it's also important to strike a balance, as photos can be great mementos, but not at the expense of missing out on the experience itself.