My passion for travel started at a young age as we moved with my father's work. I learned about different cultures, people, languages and their customs. At the age of four, having moved to Tanga in Tanzania, I had my first African encounter, sparking my love for wildlife and the continent as a whole.
My favourite travel quote is "Travel makes you realize that no matter how much you know, there's always more to learn." (Nyssa P Chopra). This is me in a nutshell, always looking for new places to discover, learn about and share.
I have recently returned from Tanzania after a 40-year absence. Seeing the beauty and diversity the country has to offer — from mountains, to dormant volcanic craters, astonishing wildlife to white sandy beaches — it has everything and I look forward to being able to share my passion for it on your next journey.
Speak to Marcha

Start planning your trip to Tanzania with Marcha
01993 838 500
Q&A with Marcha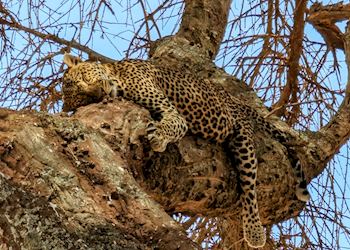 What is the one thing you always pack?
As a keen photographer I never leave the house without my camera. When travelling you encounter a lot of special moments you want to capture to last you a lifetime. It's nice to look back at those unique experiences you captured during that unforgettable journey.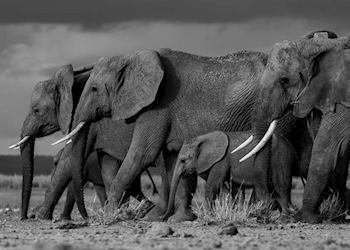 What's your most vivid travel moment?
This was while I was in Tsavo National Park in Kenya. We were on a game drive when two large elephant herds met each other in the middle of the plains and a newborn was introduced to the second herd with loud trumpeting sounds. You could really feel the love and family ties between these amazing creatures that it brought tears to my eyes. Once all of them had met the baby they walked away as one big family.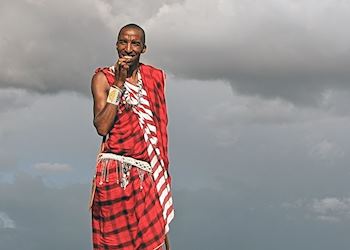 Your best piece of travel advice?
I like to learn some simple words in the local language as this always brings smiles to the people you meet. In Swahili, for example: Hello (Jambo); and Thank you (Asante sana). Plus, I always do some extra research into the destination I'm in so that I know what to see, do or experience. Many times you think you have all the information but then you speak to other people who've been there and they say "Have you done this and that..." and I kick myself for not knowing before I visited.