I first went to Tanzania on a family holiday, spending time in the small national parks such as Sudani and Mikumi. I instantly fell in love with the rich culture and abundance of wildlife Tanzania has to offer, especially its large lion and elephant populations. I was lucky enough to explore Zanzibar as well and its unusual combination of Middle Eastern and African culture displayed in its architecture, food and religion fascinated me, while its white beaches and crystal clear waters were impossible to forget.
Several years later I spent a summer in Tanzania researching for my final-year university dissertation which focused on women's empowerment through education. I toured the Ruvuma region visiting schools and experiencing local homestays and traditional foods.
Now as a travel specialist, I get to share my love for Tanzania, its people and culture with those who wish to experience what it has to offer.
Speak to Natasha

Start planning your trip to Tanzania with Natasha
01993 838 500
Q&A with Natasha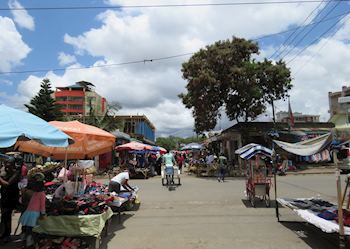 What's the best local dish you've tasted?
Chipsi mayai is a classic Tanzanian dish which is found across the country in local restaurants and on food stalls. It's a simple comfort food and essentially, a potato-based omelette. The potatoes are peeled and hand-cut into long thin strips like French fries, freshly cooked in oil and then transferred to a frying pan and doused with whisked eggs. Locals often add ketchup and eat chipsi mayai with toothpicks for any meal of the day. For me, the dish's simplicity is what makes it so delicious, particularly if you're craving something other than rice, maize or plantain.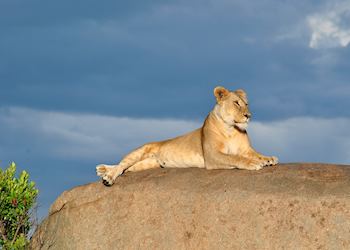 What's your most vivid travel moment?
I was on a sunrise game drive in the vast plains of Ubuntu in the southern Serengeti where we had not seen another vehicle for two days. We came upon a huge pride of lion: 14 cubs, all of whom were under six months, and five lionesses. Against the vivid sunrise and in the complete wilderness, we watched the pride for over an hour. They played right around our vehicle, drank from the stream and some fed from their mothers. We were so close, it was the most surreal and unforgettable experience of my life.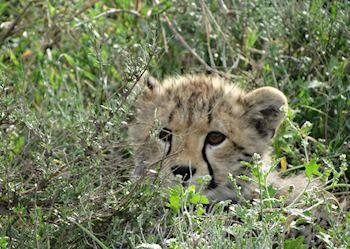 Your best piece of travel advice?
My tip is to always make the best use of your safari guide. The guides are highly experienced in tracking and spotting wildlife and are passionate about their jobs. They love to share their in-depth knowledge of the bush, so make sure you ask lots of questions. And if there is something in particular that you would like to see, tell them and they will go above and beyond the call of duty to find it for you.