Russell, Africa Safari Specialist
Russell's passion for Africa started at the age of 17 when he embarked on his first adventure to Zambia, Botswana and Namibia. Aside from viewing the vast and varied wildlife on offer and immersing himself in the culture of the locals, the main purpose of his trip was to build a playground for children in a small village in Botswana and raise awareness on the prevention of HIV and AIDS throughout local schools.
Upon graduating from university and qualifying in physiotherapy, he took a year to travel the world, visiting Australia, New Zealand and Southeast Asia, before starting his career in the travel industry.
Working in travel for the last five years has allowed him to see more parts of the globe, including Indonesia, North America and Egypt, but it wasn't long before the call of the bush saw him returning to Africa. Recent trips with Audley include Botswana, Zambia, Madagascar and Malawi.
Speak to Russell

Start planning your trip to Africa with Russell by calling 01993 838 406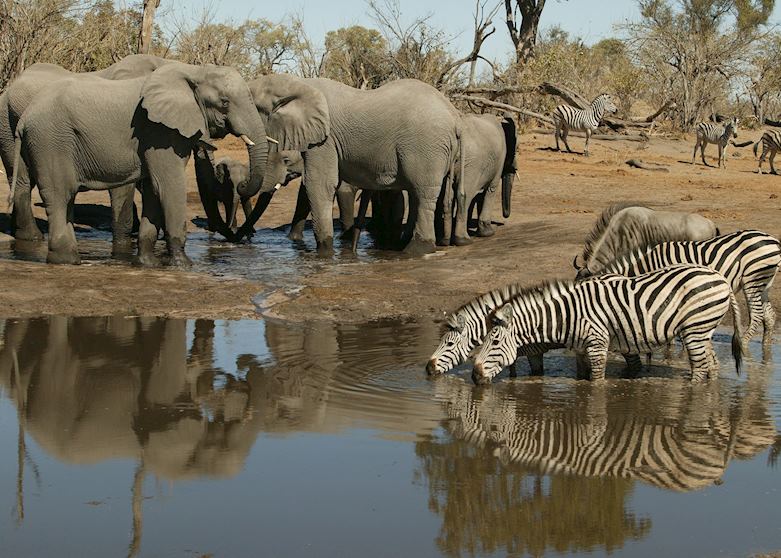 Botswana
This is a magical and inspiring environment and the variety of habitats allows for a completely unique safari experience. You can walk or drive through shady forests and open grasslands. Alternatively you can take a motorboat through papyrus swamps or catch your own dinner on a private fishing trip.
Having seen a wide variety of game in different parts of Africa, I was shocked by the sheer abundance of wildlife that make the Linyanti Wetlands its home. Spotting three cheetah, two packs of wild dogs, a hyena, elephants, a wide variety of antelope and a leopard is an awful lot to fit into two days on safari!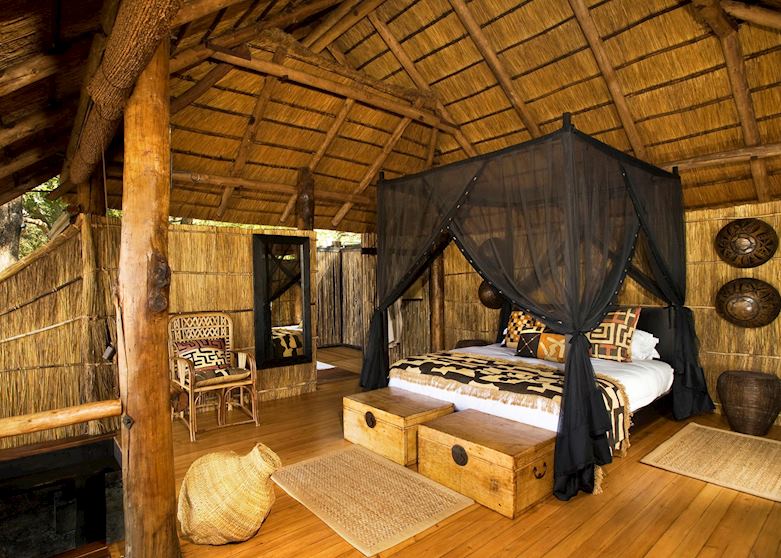 Zambia
Waking up at Chamilandu is an experience like no other.
Early morning views don't get any better with the rippling waters of the Luangwa River; the gentle rise of the Chindeni hills on the horizon and a vast African sky - especially when your lying in a four poster bed in a stilted tree house!
It is a very intimate and exclusive lodge with a total of six rooms, which makes for a very tranquil, relaxed camp. Mix this with its reputation for regular leopard sightings and in my view you have one of the best safari camps in Southern African.
I'll never forget when…
Having viewed a pack of resting wild dogs late one evening in the Linyanti Wetlands, our guide returned to find the same pack the following morning.

We came upon them whilst they were hunting, and with the pack showing total disregard to the vehicle, we followed them only to observe a leopard being chased into the nearest tree. Whilst watching and waiting to see the leopard's fate, we were treated to individuals in the pack chasing Impala within touching distance of our vehicle, whilst the puppies were escorted by older members to a safe distance.

Getting first hand experience of a wild dog hunt is like nothing I have ever experienced before on safari and the memory will stay with me forever.