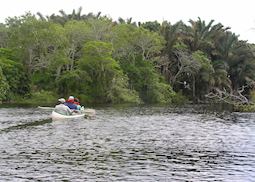 This is the most pristine getaway I have discovered. Just south of Kosi Bay on the Mozambique border it is separated from civilisation by a steep sand dune and Lake Sibayi (South Africa's largest natural lake).
The coastline is preserved to protect the many loggerhead and leatherback turtles that lay their eggs on the beach here.
For me this is paradise.