Tom, Africa Safari Specialist
My passion for travel was first ignited when my family uprooted from seaside Fort Lauderdale and relocated to India. I instantly became fascinated with the different landscapes and cultures as my family explored remote areas of Asia, Africa and the Middle East.
Since then, I've visited nearly 60 countries across six continents. From the Pyramids of Giza to the Great Wall of China, my thirst for adventure has carried me to numerous wonders of the world. Highlights of my journey include tracking lions in the Serengeti, discovering ancient ruins in Libya, gazing at the northern lights in Iceland, and leaning over the edge of Victoria Falls in Zambia.
Captivated by the wildness of Africa, I have found myself returning to the continent over and over again. The dramatic landscapes, abundant wildlife and unique cultures blend together to create a travel experience unlike any other.
Speak to someone
who's been there
Start planning your tailor-made trip by calling one of our destination specialists on 01993 838 500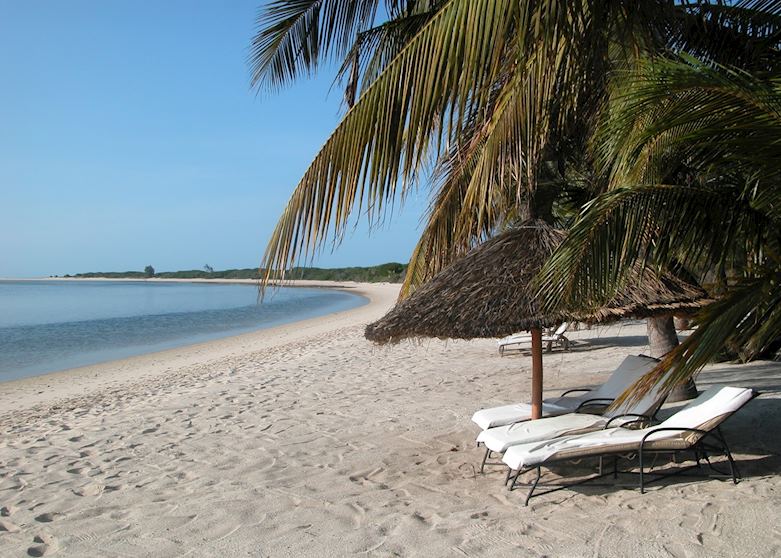 Mozambique
One of the most underrated getaways on the planet, the Bazaruto Archipelago is a chain of six islands formed by the Save River in Mozambique. Bazaruto Island is the largest and unlike any place I've ever been with brilliant turquoise waters and pristine white sands. I have always been an ocean lover and I found my personal underwater paradise in Bazaruto. The entire archipelago is surrounded by coral reefs and offers some of the best snorkeling and diving in the world. I've been diving on the Great Barrier Reef, in the Red Sea and all over the Caribbean and I can guarantee you won't be disappointed.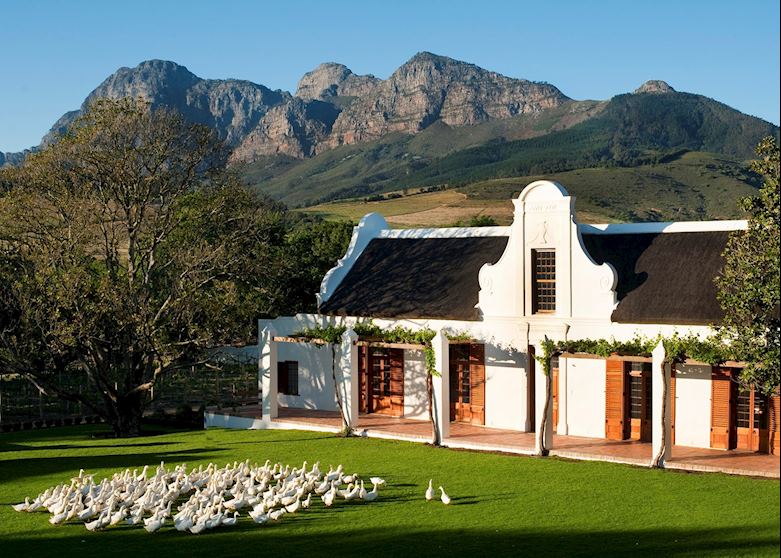 South Africa
Nestled at the foothills of the Franschhoek and Drakenstein mountains, Babylonstoren is not your traditional farmhouse. It is one of the oldest Cape Dutch farms in existence and features an award-winning vineyard and contemporary guest cottages. From the moment you arrive you'll feel like you've discovered Africa's best kept secret. A 'farm to fork' philosophy means everything you eat or drink on the property is sourced from its own garden, farm or vineyard with Babel, the on-site restaurant, serving one of the most creative menus in the region. The culinary experience alone will make you never want to leave.
I'll never forget when…
While out on a game drive in Sabi Sands we came upon a large of herd of grazing buffalo. All of sudden, the entire herd became frantic and began stampeding out of control. Amid the chaos I watched two lionesses leap onto the back of a young buffalo and force him to the ground. Moments later the dominant male lions of the pride joined in the kill. I sat in silence as the lions overpowered the buffalo and took his last breath. It was remarkable to the see the circle of life right before my eyes, a moment many rangers wait their entire careers to witness.