After completing a degree in Fine Art, I knew that a real job was inevitable but I wanted to prolong it for as long as possible. That being the case, I decided to buy a one-way ticket to New Zealand and I spent a year working and travelling the country extensively.
I fell in love with New Zealand in its entirety, turquoise lakes, snow-capped mountains, petrified forests and wildlife that I stumbled across, without having to pay an entry fee. No photograph will ever do it justice, no matter how good the camera.
Upon my return, I realised that I had finally found something that I could see myself doing, sharing my knowledge to help people experience my favourite country.
Speak to Amy

Start planning your trip to New Zealand with Amy
Q&A with Amy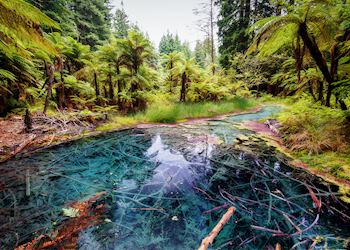 What's the one thing you always pack?
Randomly, my swimsuit, as you never know when the opportunity will arise to take a dip in the lake (albeit freezing cold most of the time). Also, there are plenty of thermal pools located all over New Zealand, which are perfect for relaxing and stargazing after a long day hiking or exploring.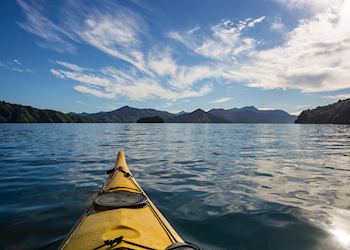 What's your most vivid travel moment?
This has to be when I was staying at the Bay of Many Coves, which is located at the tip of New Zealand's South Island. It was a beautiful morning so I decided to take a kayak out to explore Marlborough Sounds. I'd turned a corner out of the bay and into a neighbouring cove and suddenly two bottlenose dolphins jumped out of the water by the side of my kayak. They ended up swimming alongside my kayak for at least 30 minutes and even followed me back to the Bay of Many Coves.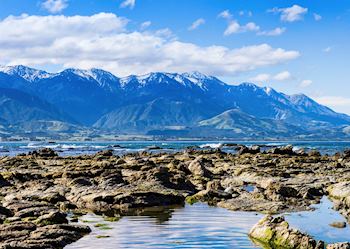 Your best piece of travel advice?
My advice concerns an item usually featured at the top of the packing list for New Zealand, a camera. It goes against every fibre of your being but try to put the camera down and absorb the experience in the moment. I say this as I spent a large majority of my dolphin swimming encounter in Kaikoura, trying to get the perfect picture and ended up seasick, with a blue image of the sea and no dolphin.