Music and language sparked my interest in international cultures and travel from a young age. Growing up with Merengue and Tuku music sounding throughout the house engrained in me a curiosity about the world outside my own. And studying language and culture opened doors for me to discover my passion for travel and connecting with new people and places.
Working as a language teacher and international guide, I relished sharing my passion for language and travel with others. With extensive study and work throughout the Spanish-speaking world under my belt, I set my sights on another distant land with its own way of life, Australia.
Of all my time spent exploring Australia, the rugged coastlines, the red dirt roads of the Outback, the rainforest and reef, my continued love for the land down under is thanks to its people. Greeted with a smile, a laugh, and a sense of humor at every turn, Aussies have proven to be some of the most easy going and welcoming people I've had the privilege of getting to know.
Speak to Connor

Start planning your trip to Australia with Connor
01993 838 800
Q&A with Connor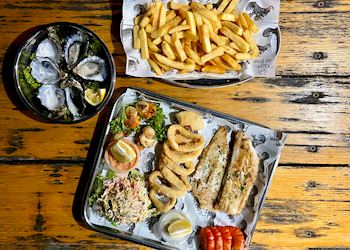 What's the best local dish you've tasted?
Apollo Bay Fisherman's Coop gives a new definition to fish and chips, offering trays covered with all the local catches of the day: juicy scallops, giant prawns, silky oysters, grilled fish filets, the best calamari I've ever had, and, of course, a giant pile of chips (French fries). Served on the wharf at the edge of town, with local patrons and families dining on the rudimentary patio alongside us, this seafood medley was one of the best I've experienced anywhere in the world, an authentic taste of coastal Australia.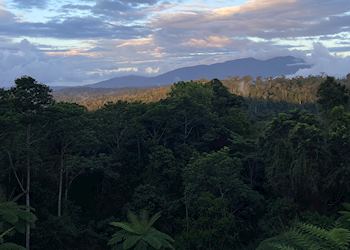 What's your most vivid travel moment?
In the Atherton Tableland of north Queensland, as the sunset fell over the distant, verdant mountains, I viewed over the canopy from our treehouse at Rose Gums Wilderness Retreat as the rainforest came alive. Shifting from exotic, tropical birds calling to one another to a chorus of tree frogs under a mosaic of stars, it was a quiet, powerful connection with the natural space. In the Blue Mountains, a sunset hike aroused all the senses. Smells of eucalyptus and dry earth blew in the warm breeze, as we looked across the valley to the alpenglow setting ablaze the sandstone ridges in the distance. Australia has stunning sunsets and lively natural settings everywhere you look.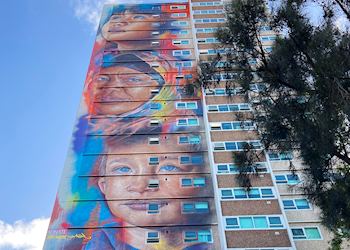 Which book, film or artwork captures Australia the most?
Melbourne is renowned for its street art. Considered the cultural capital of Australia, you'll find an incredible variety of artwork throughout the city. One local artist, Matt Adnate, focuses on the diverse population of Australia with his large-scale murals. His portraits of Aboriginal peoples and immigrants display a celebration and acknowledgment of the multi-cultural makeup of the country.