After completing a degree in tourism I decided to jump into the unknown and buy a one-way ticket to New Zealand.
I was lucky enough to work and explore 'The Land of the Long White Cloud' from North to South for a whole year. The highlight of my adventure was driving my own campervan, which I named "Ben", throughout the ever-changing landscapes to Mount Cook National Park, and then sleeping next to Lake Pukaki and looking up and seeing the stars of the Milky Way. My journey continued in Australia for another two and a half years but New Zealand always kept a very special place in my heart.
When I came back to Europe I realised I wanted to share my love for this country and help others shape their own adventures, which is why I joined Audley.
Speak to Estelle

Start planning your trip to New Zealand with Estelle
01993 838 800
Q&A with Estelle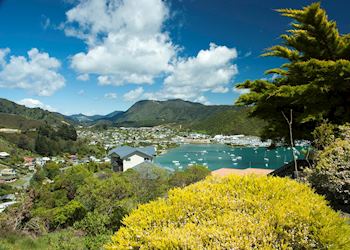 What's the best local dish you've tasted?
On our sailing tour across the stunning Marlborough Sounds, I've had the opportunity to taste the local green mussel and delicious fresh salmon, it was paired with a glass of Sauvignon Blanc from the Marlborough wineries.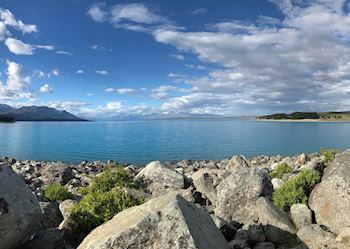 What's your most vivid travel moment?
I was backpacking in the South Island with some friends and we had stopped for the night on a campsite by stunning Lake Pukaki. We set up the camp and cooked dinner while the sun was slowly setting behind the mountain range — and soon it was dark. We were in the middle of a conversation when I suddenly looked up… I had never seen such a clear sky and I could see the Milky Way for the very first time, surrounded with an infinity of stars. Time seemed to pause as we stared in silence during this precious moment. That experience will stay with me forever.
Where would you love to travel next?
I've always wanted to discover Southeast Asia and the first country on my list is the Philippines. From its exotic beaches to the tropical jungles with an abundance of active volcanoes, the Philippines seems to be the perfect combination of adventure and relaxation.