I first travelled to Australia as an exchange student, spending 18 months in Queensland as part of my degree. While studying in London, I was certain I wanted to travel and explore the world, so I opted for a sandwich year, packed my bags, and moved down under. Growing up I aspired to be an investigative broadcast journalist who travelled, documented, and spread awareness of worldwide human rights issues. Today, I'm honoured to have the opportunity to travel around the Southern Hemisphere and share my favourite experiences through my heart-warming role as an Australia specialist.
I've always been known to use every opportunity possible to create lifelong memories, so I hope to share my knowledge and bring out everyone's lust for travel — because I know we all have it.
Speak to Jindy

Start planning your trip to Australia with Jindy
01993 838 800
Q&A with Jindy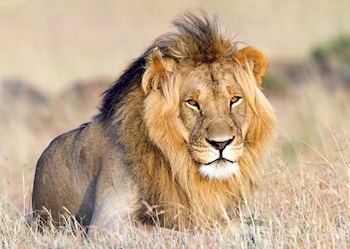 Where would you love to travel next?
My wanderlust has me dreaming of Africa as my next travel destination and a safari is at the top of my list. Seeing some of the world's most impressive and greatest wildlife roaming free in the heart of Africa would be the ultimate experience, undoubtedly the trip of a lifetime.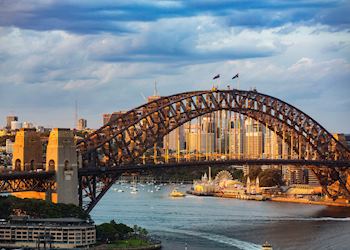 Which book, film or artwork captures Australia the most?
The day I found out my application to study abroad was successful, I ran to a bookshop and picked up a copy of Down Under by Bill Bryson. This author writes about the true spirit of Australia and sums it up beautifully: 'The people are immensely likeable — cheerful, extrovert, quick-witted, and unfailingly obliging. Their cities are safe and clean and nearly always built on water. They have a society that is prosperous, well ordered, and instinctively egalitarian. The food is excellent. The beer is cold. The sun nearly always shines. There is coffee on every corner. Life doesn't get much better than this.'
Your best piece of travel advice?
Explore and embrace the culture of the countries you visit and step out of your comfort zone to do things you wouldn't usually do. Connecting with individuals from all walks of life brings a whole new perspective to the destinations you visit. One thing I'll always do is immerse myself in the customs and traditions of the nation I'm in, learning about its history and understanding the people I'm surrounded by. It's exciting and it opens you up to the essence of the country, leaving you with the most unexpected memories and heart-warming stories to tell.