My passion for travel, in particular Australia, was ignited at a young age by two family members — my auntie, who emigrated to Australia, and my grandparents. They were all adventurous travellers and I was always enthralled by the stories of their trips.
After studying Travel and Tourism at college, I secured my dream job at my local travel agents in their newly opened Australia and New Zealand department, which fueled my love of all things Australia for the next 20+ years.
Since then I've been fortunate to visit numerous times and mostly recently drove the Great Ocean Road for the first time. Seeing the soaring rugged cliffs of the coastline and vast beaches with huge crashing waves made me fully appreciate why the region is known as the Shipwreck Coast.
Speak to Louise

Start planning your trip to Australia & New Zealand with Louise
01993 838 800
Q&A with Louise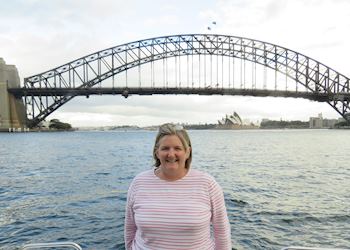 What's your most vivid travel moment?
This has to be my first visit to Sydney. It had always been my dream destination and I will never forget walking down to Circular Quay and seeing the Opera House and Harbour Bridge coming in to view for the first time. It was a perfect day with a vivid blue sky, the sun reflecting off the Opera House roof and ferries bustling about on the water. After seeing many photos of this view, it felt like I had finally arrived where I was meant to be and that feeling has stayed with me to this day.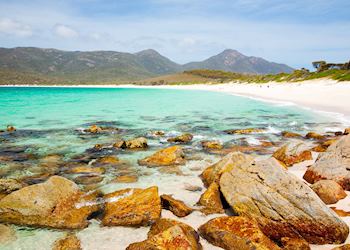 Where would you love to travel next?
Tasmania has been on my travel wish list for a long time. Hiking to Wineglass Bay Lookout on the edge of Freycinet National Park for the view over the glassy turquoise waters, edged with crystal white sand would be the perfect place to indulge my interest in photography.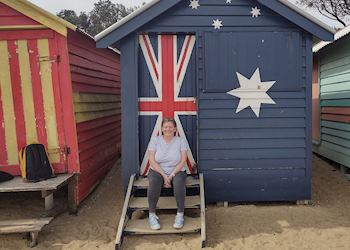 Your best piece of travel advice?
My top tip is to get up early, ideally for sunrise, and explore a city on foot. Nothing beats wandering the streets watching the city come to life — market vendors and pavement cafes setting up shop for the day and locals heading off to work. Grab a coffee and a local delicacy for breakfast and head down to a river, park or beach and watch the sunrise. The perfect start to a day and a great way to orientate yourself with a city before it gets busy.