Country specialist, Fiona explains why Alaska is one of the most rewarding destinations to visit.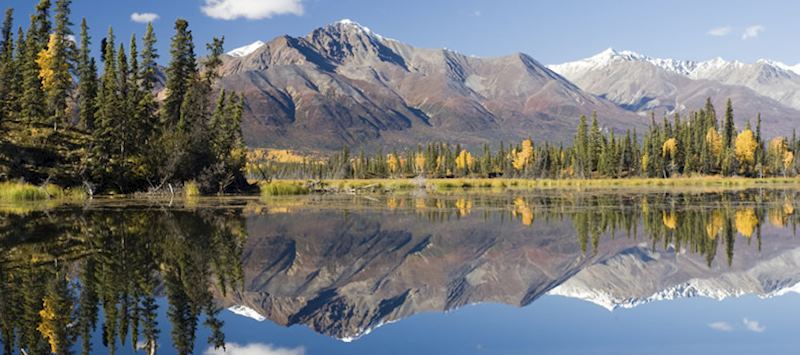 It is a land of monumental scale with unimaginably panoramic landscapes, virtually undisturbed ecosystems teeming with wildlife, and adventure opportunities second to none.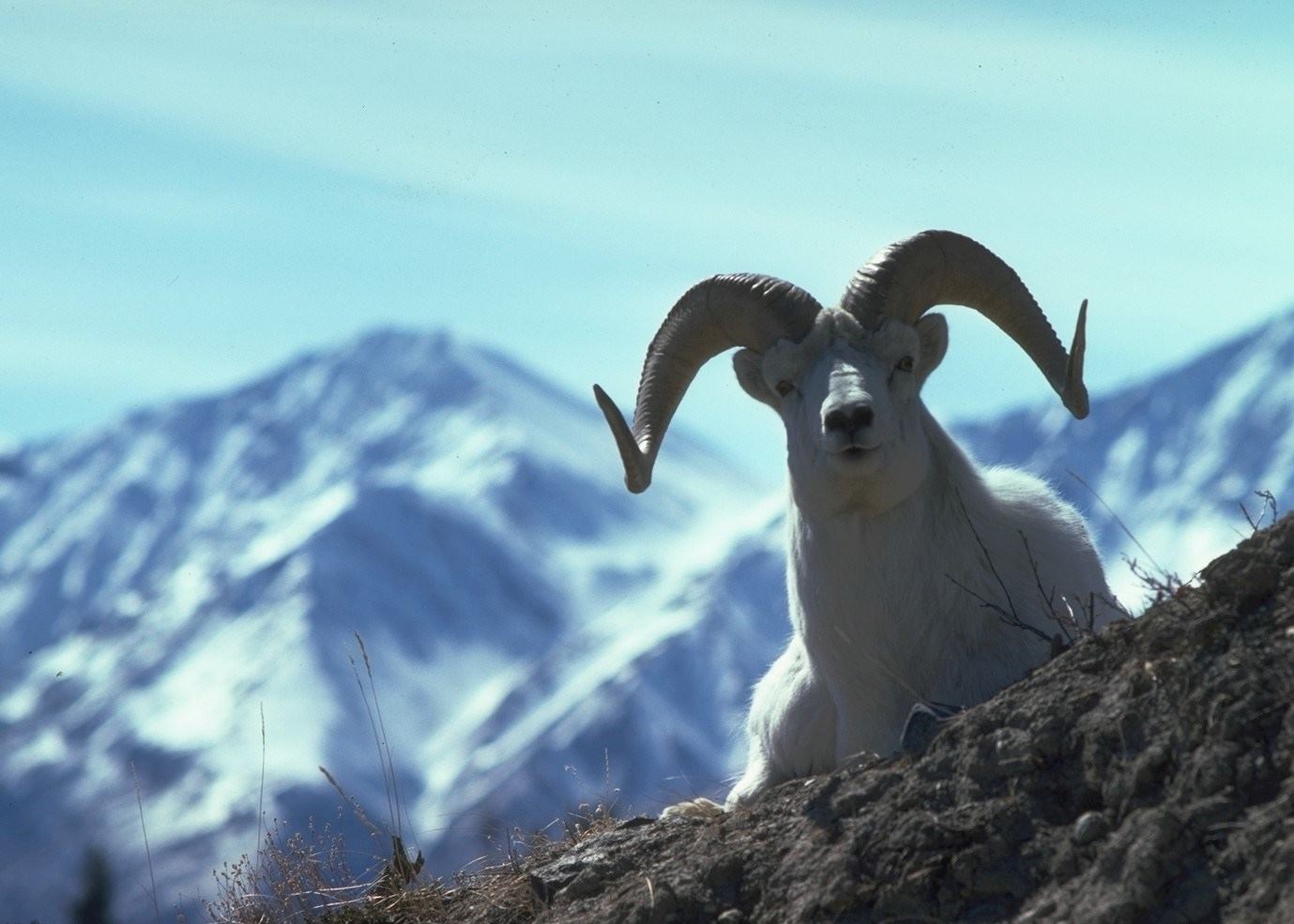 A trip there requires careful thought though, because the travelling season is short and it can take quite some planning to avoid the tourist crowds that disgorge from cavernous cruise ships and articulated coach tours during the all too brief Alaskan summer.
We are proud to offer a different approach, actively steering our clients away from the crowds, giving travellers an authentic flavour of this northern state. Hiring a car gives you the freedom to explore at your own pace and to get off the beaten track, whilst staying in small bed and breakfast properties enables you to avoid chain hotels and meet the locals in their own homes.
Anchorage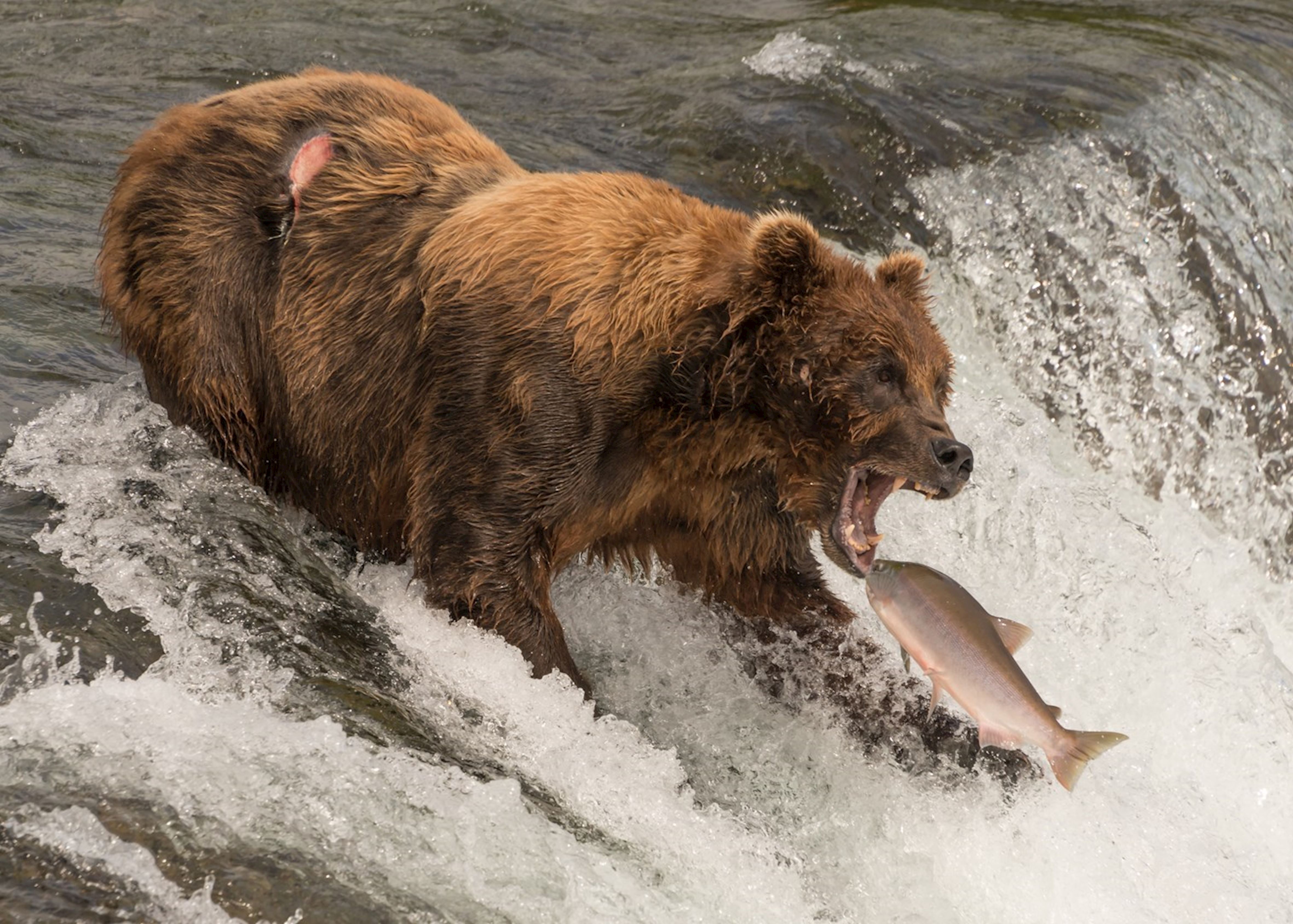 Most visits to Alaska start in Anchorage, its largest city, where a couple of nights are sufficient to get over your journey and explore the Anchorage Museum of History and Art, walk along the Coastal Trail, and view salmon at Ship Creek.
The Copper Whale B&B is perfectly located in the city, near to Elderberry Park, and the innkeeper, Glen Hemingson, will assure you of a warm welcome.
Glen's B&B boasts stunning views across Cook Inlet so you can look for bald eagles and beluga whales as they pass by.
Seward
From Anchorage it is a lovely drive of approximately 2.5 hours to Seward on the Kenai Peninsula. Flanked by rugged mountains and the waters of Resurrection Bay, Seward is beautiful and is the perfect place to go hiking, canoeing, or trekking on the nearby Exit Glacier.
Flanked by rugged mountains and the waters of Resurrection Bay, Seward is beautiful.
The highlight, however, has to be Kenai Fjords National Park, a landscape of tidewater glaciers and masses of marine wildlife.
Bell in the Woods is a charming B&B of just six spotlessly clean rooms, owned and run by Leigh and her daughters, who serve a delicious hot breakfast every morning.
Alternatively you may wish to stay with Richard and Sue Schmidt at Sourdough Sunrise, a B&B property that features much of Richard's own wood carving, and is located on a six acre plot where you can spot eagles, hawks, owls and even an occasional bear and I highly recommend their sourdough pancakes.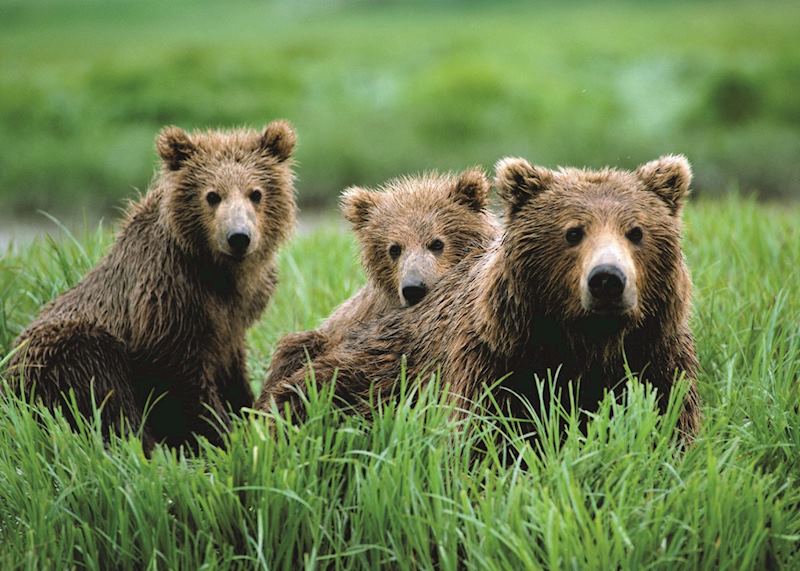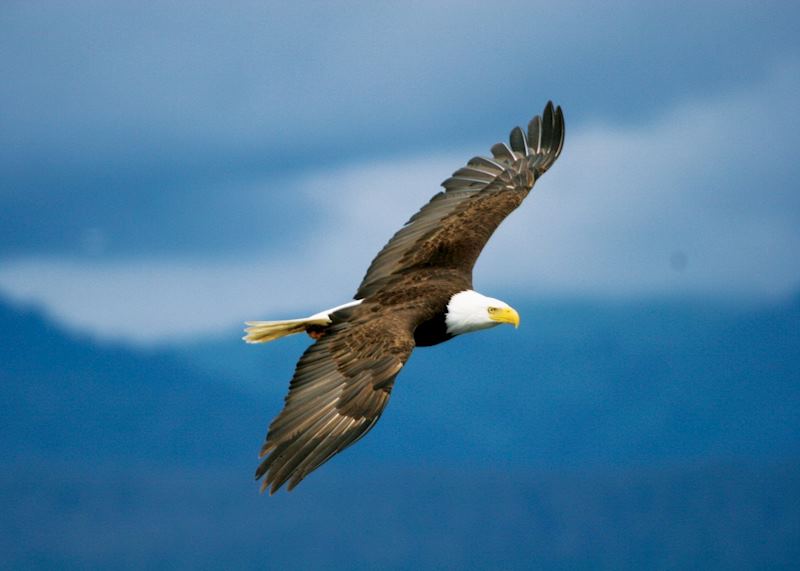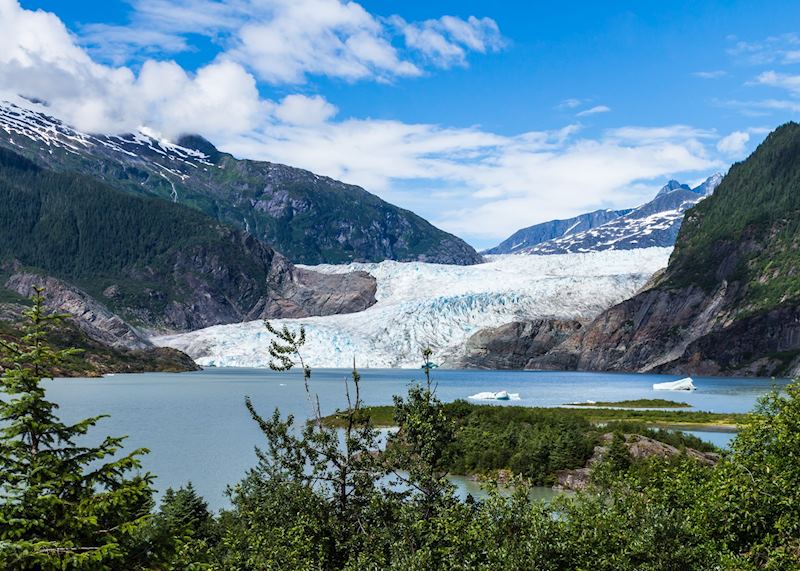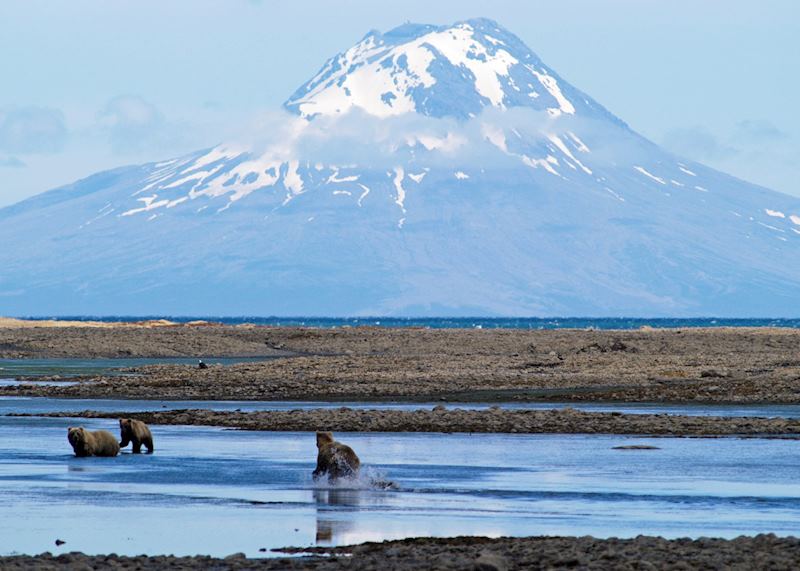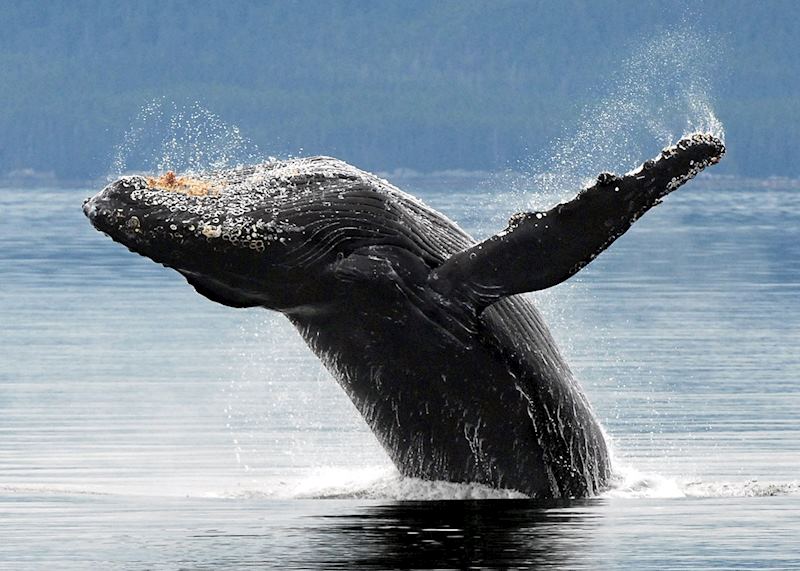 Denali National Park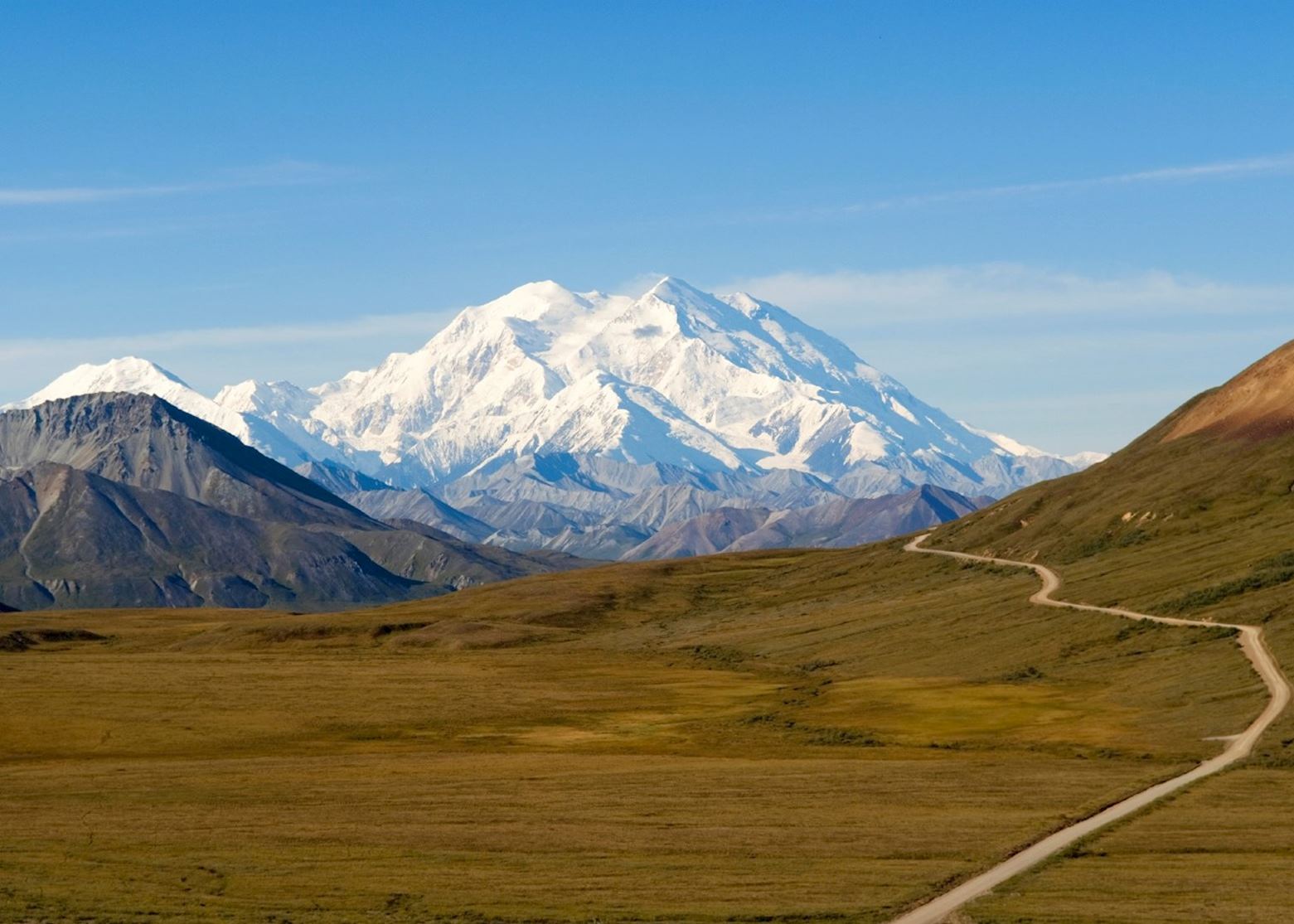 Leaving Seward, head north along the George Parks Highway toward Denali National Park, one of Alaska's ultimate wilderness and wildlife refuges, towered over by North America's highest mountain, Mount McKinley.
We can, of course, offer some delightful small rustic lodges within the park itself, but a wonderful alternative is to stay with Jon and Karin Nierenberg at Earthsong Lodge at Healy. Both are accomplished authors and Jon is a sled-dog guide, expedition leader and former Denali Park Ranger so he can offer a wealth of information about the area and its flora and fauna.
They offer slide shows and can arrange for you to visit the friendly huskies at the sled dog kennels.
Fairbanks
Your journey then continues north to Fairbanks where you can take flights beyond the Arctic Circle, embark on a stern-wheeler river cruise, or pan for gold.
A lovely place to stay here is Minnie Street B&B run by the charming owners, Lambert and Marnie Hazelaar. Besides offering delightful rooms, their flower-filled gardens are perfect for relaxing with a glass of wine after a busy day of sightseeing.
Valdez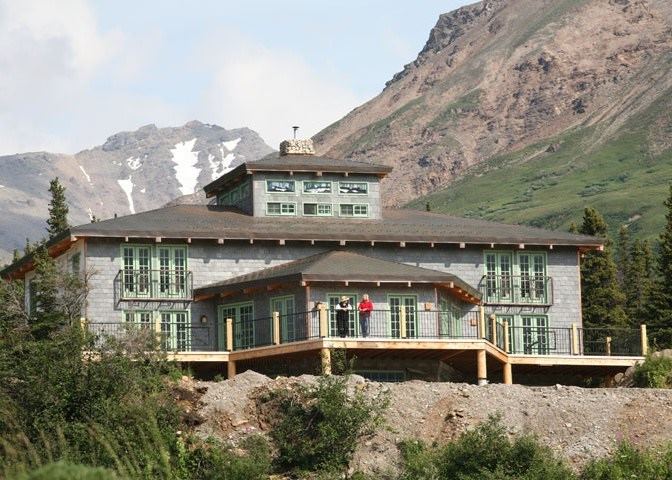 From Fairbanks the awe-inspiring scenery of the Glenn Highway awaits you as you journey south, staying overnight en route at the newly completed Black Rapids Lodge to break your journey.
From here, continue southbound to Valdez and stay at Wild Roses by the Sea B&B offers great views of the bay and there are just three rooms all with magnificent views.
Rose serves delicious breakfasts that include freshly ground coffee, homemade muffins, fresh fruit and a hot main course such as pineapple ham delight.
Mighty tidewater glaciers crash great ice chunks into the sea, and whales, seals and seabirds are seen in abundance.
No visit to Alaska is complete without a cruise on Prince William Sound, departing from Valdez, where mighty tidewater glaciers crash great ice chunks into the sea, and whales, seals and seabirds are seen in abundance.
From Valdez the Alaska Marine Highway Ferry takes you onward back toward Anchorage at the end of your trip.
There are many alternative routes that we can suggest for you, including southeast Alaska, into Canada's Yukon, and small ship cruising.
Alaska

One of the last wilderness areas on Earth, Alaska is one of the few places where entire ecosystems are still intact and ancient migratory routes uninterrupted.

Read more about Alaska
Further reading