You'll find wolves and grizzlies but no TV or Twitter. Chocolat author, Joanne Harris and her daughter travelled with Audley in 2011 and fell in love with the Alaskan frontier.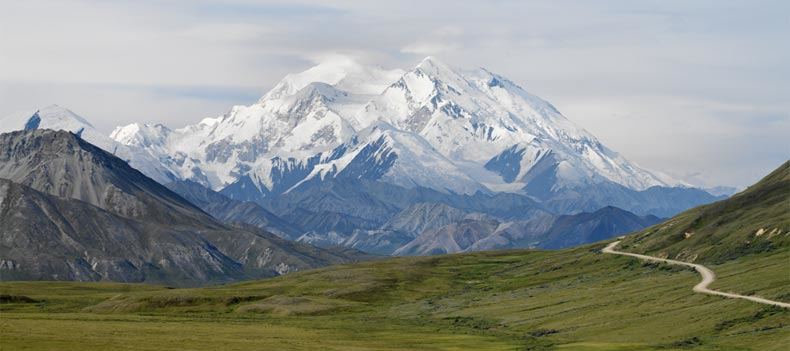 Many of us have never seen a sky unscarred by light pollution or vapour trails, or experienced the eerie exhilaration of being alone with nature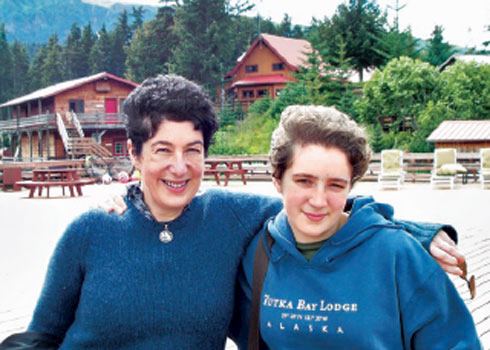 When facing the prospect of yet another damp English summer, most of us tend to flee to sunnier, more reliable shores. Last year, however, my 17-year-old daughter and I decided to try something a little different.
But how can we reconcile our disparate needs? Rest and tranquillity for me; Anouchka craves adventure. We agree that Alaska — with its abundance of wildlife, wide open spaces, hunting, fishing and water sports and a refreshingly casual take on health and safety — may be the answer.
We fly out from Heathrow to Seattle and then on to Anchorage, home to most of Alaska's citizens. It's a small but vibrant city, packed with bars, nightclubs and restaurants. There is a flourishing arts scene, with a wide variety of live music, shows, dancing and theatre. It's easy to imagine staying here throughout our trip — there's plenty to do, and the countryside offers excellent opportunities for hiking and observing the local wildlife.
But we have time for only a quick, yet invigorating mountain hike to shake off the jet lag and to prepare ourselves for the short flight to Homer, from where we travel by water taxi to the first of three very different locations, the quiet and scenic Tutka Bay Lodge.
---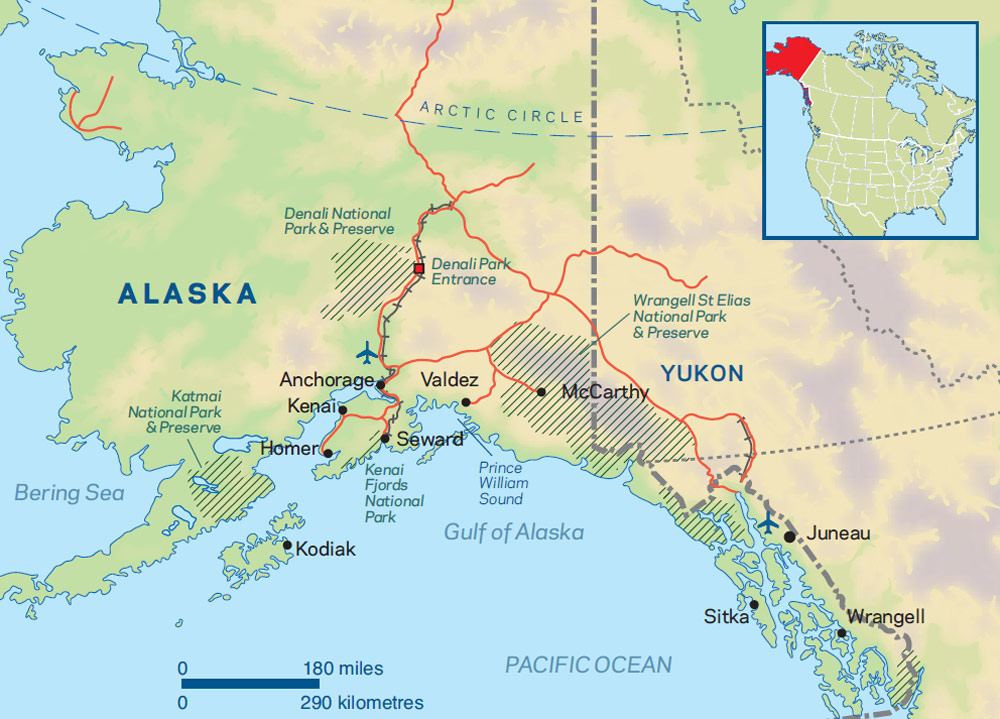 ---
Not being fans of big hotels, Anouchka and I find this small lodge a perfect place to begin our Alaskan adventure. Open only in the summer, it consists of a dozen log cabins overlooking the bay, plus areas for dining and socialising, a sauna hut, an outdoor whirlpool bath and outdoor decks for exercise and relaxation.
Meals are taken communally and the lodge prides itself on the excellence of its chefs. In this land of hunting and fishing, salmon and halibut dominate the local menus, but Tutka cuisine turns out to be imaginative and delicious. Anouchka's strict vegetarianism proves far easier to accommodate than I had feared.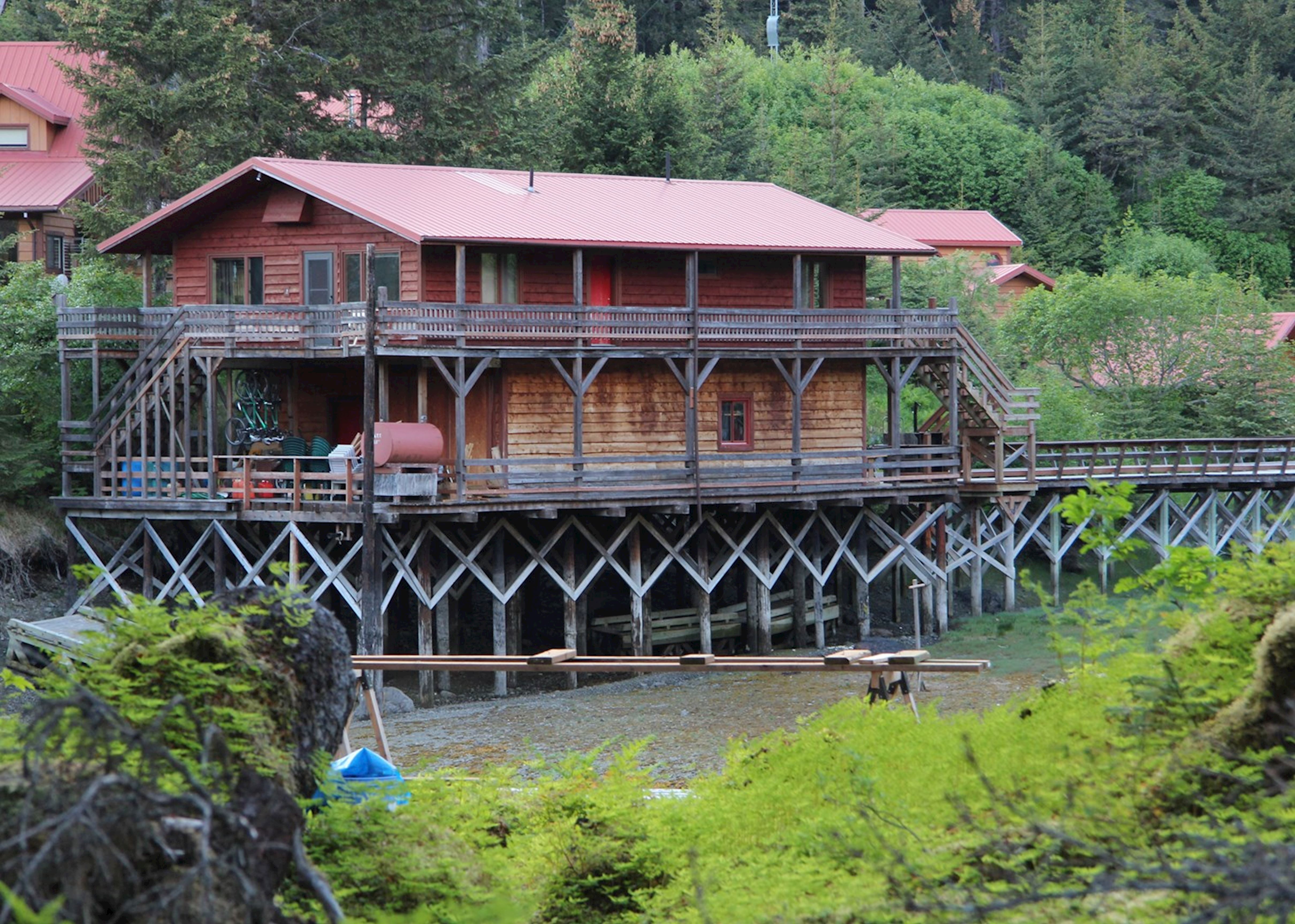 There are no phones or TV in the cabins. My mobile has no reception, and although there is wireless internet at one hotspot in the communal area, neither Anouchka nor I feel remotely tempted to use it. In fact, in spite of my concerns that my active 17-year-old might find the going a little slow, we both find more than enough to keep us happy. Tutka Bay Lodge offers a variety of activities, including kayaking in the bay, cookery classes, boat trips, pony trekking, yoga and guided walks along the coast and in the surrounding forest.
This temperate rainforest is one of the world's most gorgeous and unusual ecosystems. It is intensely green and luxuriant, thick with ferns and dense with moss. There are bears here, and bald eagles, and the nearby ocean is teeming with wildlife, including dolphins and sea otters. Anouchka is in heaven, and I'm surprised that she is the only young person here — the place seems ideal for families.
It would be delightful to stay longer in such pleasant surroundings, but having seen some of Alaska's coast, Anouchka and I want to go farther inland to see some of the national park. There are so few areas of real wilderness left in the world that many of us have never seen a sky unscarred by light pollution or vapour trails, or experienced the eerie exhilaration of being alone with nature.
Rather than renting a car, we travel to Denali along the Alaska railroad, a slow but magnificent train ride through mountain passes, over rivers and through tiny gold-rush settlements. The next day we travel by bus into the national park itself. We use our brief stopover as an excuse to go white-water rafting (not my usual way to relax, but my daughter's eagerness sways me and, yes, it is fantastic).
Denali National Park is vast, and our camp is one of its most remote, which means a day's slow driving along small, narrow roads, stopping every few minutes to admire breathtaking views of Mount McKinley (which kindly agrees to show itself from behind a curtain of cloud) and to observe the local wildlife.
By midday we have already seen wolves, moose, grizzly bears and golden eagles, and Anouchka is in love with the place before we even reach the camp.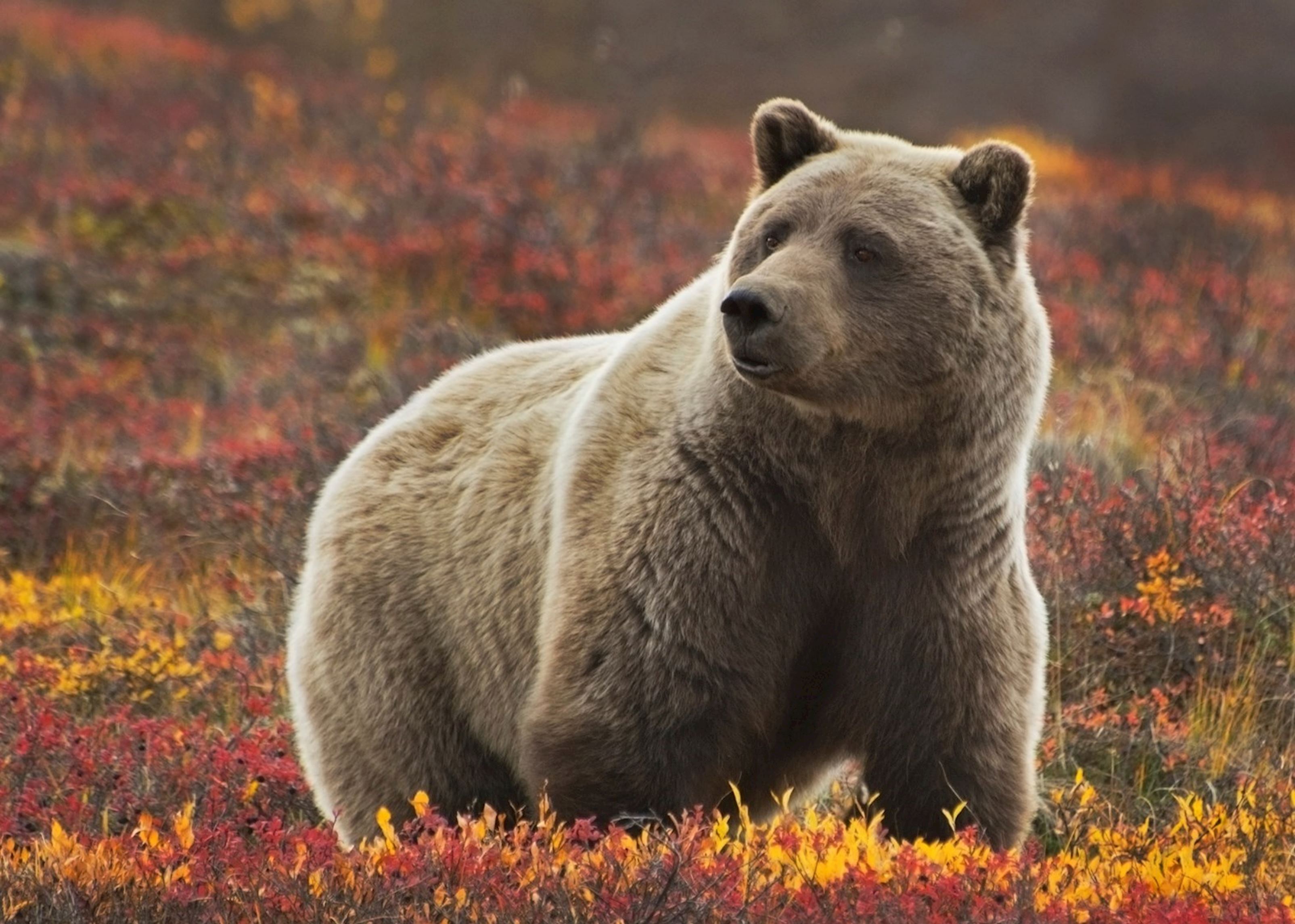 Compared with Tutka Bay, Camp Denali is primitive. I've already warned Anouchka that there will be no access to Twitter or Facebook. She accepts this cheerfully. Our cabin is basic but comfortable, with a wood stove, a stack of firewood, propane lamps and a cold-water tap outside. There is no hot water or electricity, and the outhouse is some distance away among the trees.
Anouchka pronounces this 'awesome' and hopes that we will meet a bear on one of our nightly trips to the outhouse. The main lodge, five minutes' walk away, is where we have our meals, and there is access to showers, electricity, a drying room and a generator.
Activities include fishing, cycling, botanical tours or hikes (graded 'easy' to 'strenuous'), and visitors can borrow equipment. Anouchka chooses the strenuous hike every time (it is reasonably demanding, but not excessive). We walk across tundra and wetland, cross the occasional river and climb some of Denali's smaller mountains.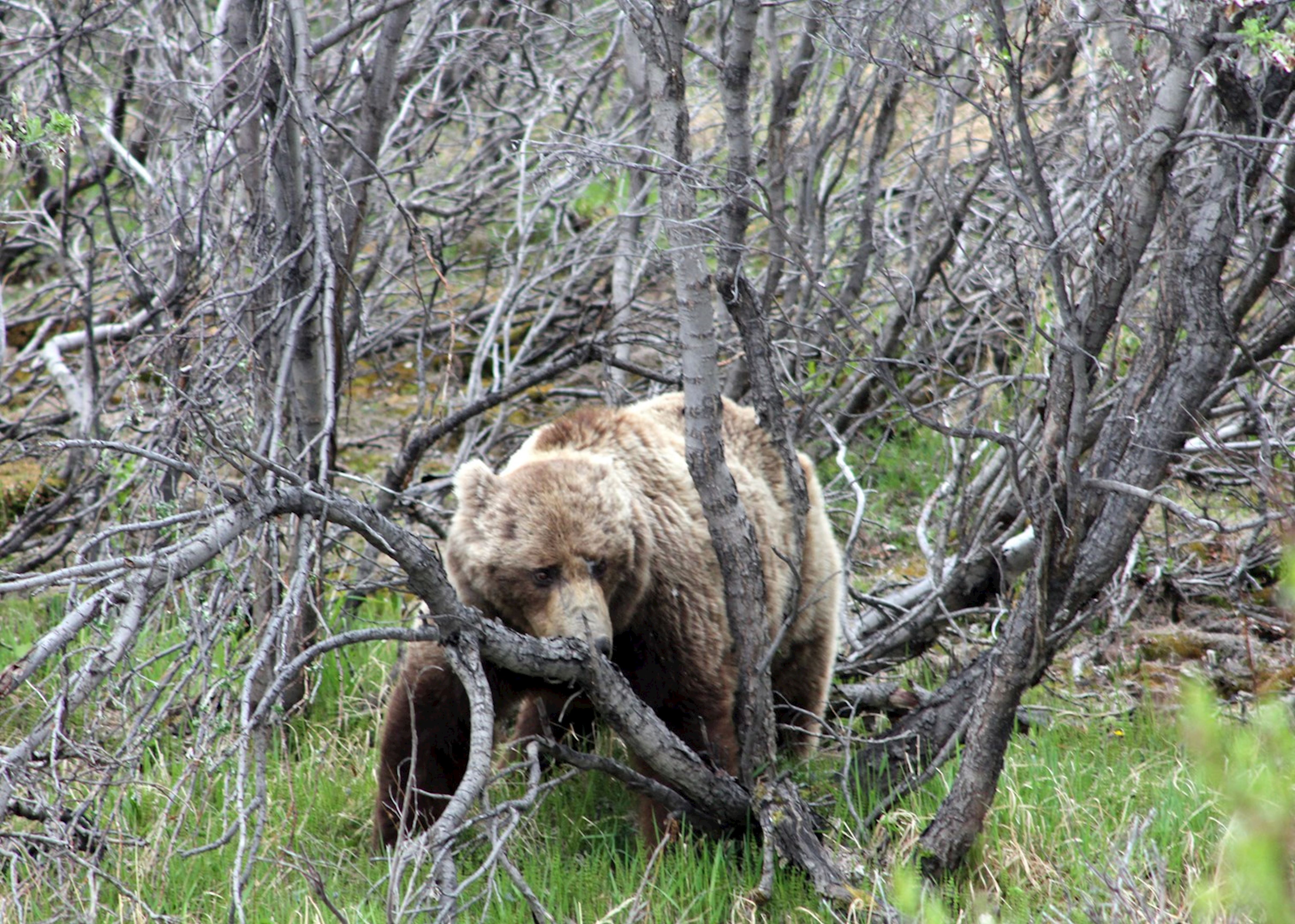 In this way we see a great deal of wildlife, including a rare trio of wolverines, and have a very close encounter with a grizzly bear, who, fortunately, is more interested in eating blueberries than in chasing us.
The weather is mixed; there is some heavy rain as well as clear skies. But the sense of privilege — in seeing wolves and grizzlies in the wild, of standing under the giant sky and looking out over the untouched landscape, and of being part of nature rather than just an observer — is more than worth a soaking.
Back at camp, meals are a cheery affair. Camp Denali grows much of its own food, and there is a strong sense of community and respect for the environment. Of all the places we have stayed in, Anouchka likes it best because "it feels just a little bit dangerous". In front of the wood stove, drying my wet socks and listening to the distant howling of wolves, I know exactly what she means.
When we round off our trip in a hotel with a luxury spa in Anchorage, although the massage I have is blissful, it doesn't compare with the luxury of big skies, simple food and knowing that you're in a place where the Nokia ringtone has never been heard — and probably never will be.
---
This article was first published in The Times in 2011.
Further reading