Our specialists pack their bags and head out on the road to explore new regions and re-visit some of their old favourites on a regular basis. Once in a while they stumble upon a real hidden gem. Here are a few such places they've discovered on their travels.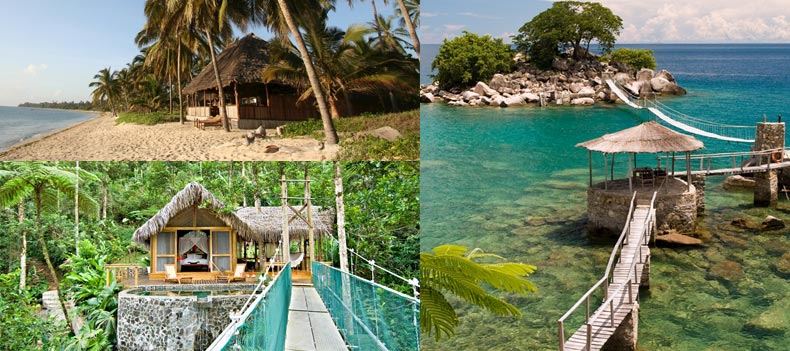 Kingsbrae Arms, New Brunswick, Canada
Set high on a hill amidst 27 acres of glorious salt-air gardens, the Kingsbrae Arms overlooks the historic seaside resort of St. Andrews by-the-Sea in Canada's east coast province of New Brunswick. This picture-perfect hamlet of art galleries and boutique shops is set on the Atlantic Ocean as it heads into the Bay of Fundy, site of the world's highest tides, and just across the border from Maine in the USA.
Romantic rooms are furnished with beautiful antiques and offer marble bathrooms, cosy fireplaces and balconies with sweeping ocean views. Every evening you can sample regional cuisine in the restaurant,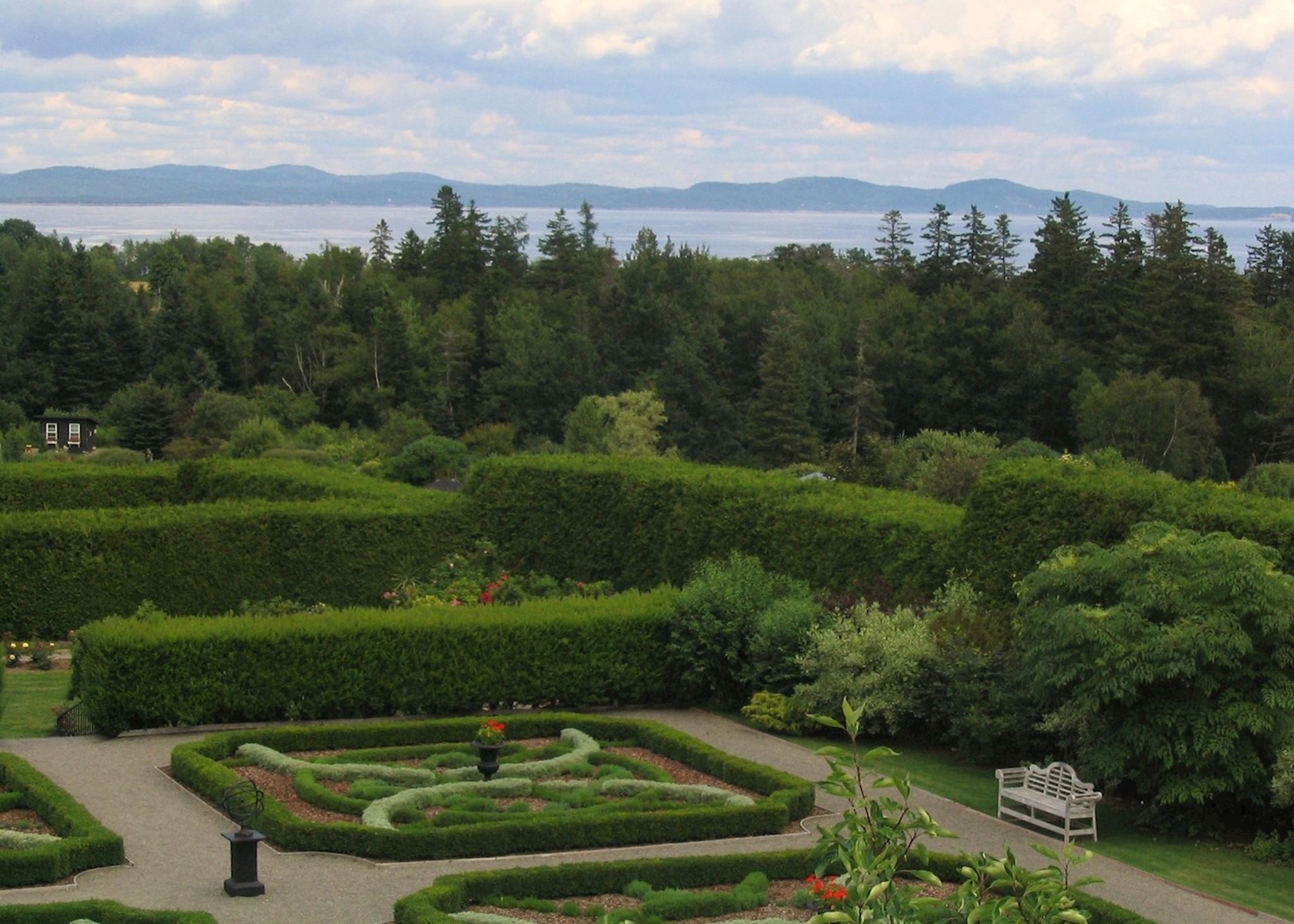 which is paired with suggestions from the extremely well-stocked wine cellar.
This country house hotel welcomes guests seeking escape from the stresses of modern life and is one of only two Relais & Châteaux properties east of Québec.
Find out more about a tailor-made holiday to Canada with Audley.
---
Moon Garden Homestay, Ky Son, Vietnam
The countryside of Ky Son, around 60 km (37 miles) from Hanoi, hides the very special Moon Garden Homestay. This character accommodation provides you with a chance to completely relax and immerse yourself in Vietnamese history, culture and tradition, in genuine comfort.
Once a holiday home for a Vietnamese architect and his family, the property now consists of traditional houses and a pagoda, all beautifully decorated with antiques. The welcoming hosts say that they want every item to tell a story, and no detail has been overlooked. You can learn a little Vietnamese cooking,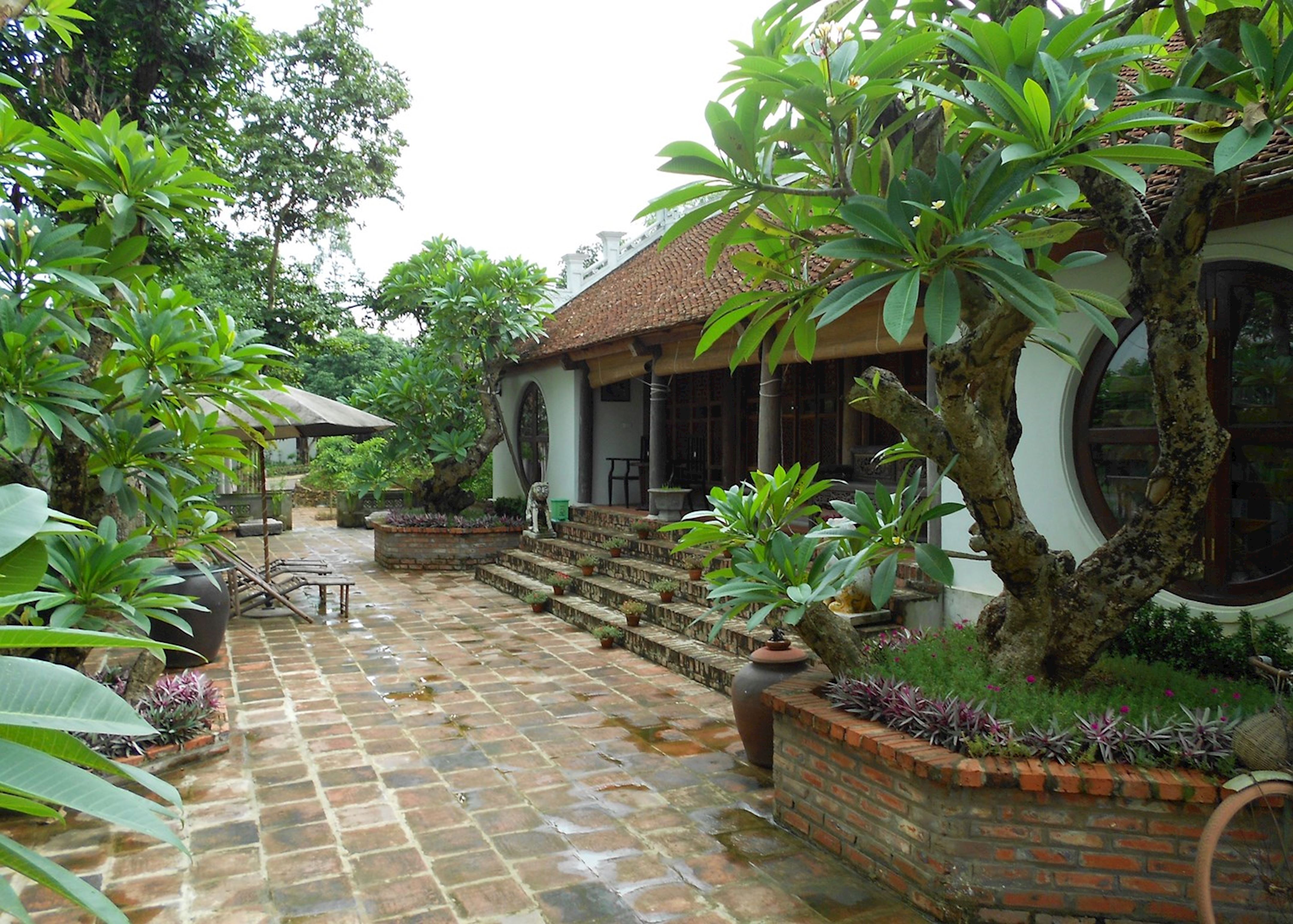 visit local farming families in their homes to try their tea and fruit, join your hosts whilst they pray to Buddha before dinner, and enjoy some early morning Tai Chi.
Your hosts will ensure that you are treated to traditional after-dinner herbal hand and foot baths, and if you are still not fully relaxed, you can have a full body massage in the comfort of your own room. For those wanting to experience a homestay without compromising on style or comfort, this is an absolutely perfect choice.
Find out more about a tailor-made holiday to Vietnam with Audley.
---
The Tides Lodge, Pangani, Tanzania
This secluded lodge is situated on an idyllic crescent-shaped beach on the Tanzanian mainland coast. Overlooking the sands and hidden in the shade of palm trees are just nine rooms and a rustic bar. Local fishermen bring their catch to the chef each day and dinners are served under the stars.
In many ways The Tides Lodge offers an experience similar to Zanzibar before the tourists arrived. It is the only hotel on this stretch of beach — the nearest neighbours are in a local village at the other headland —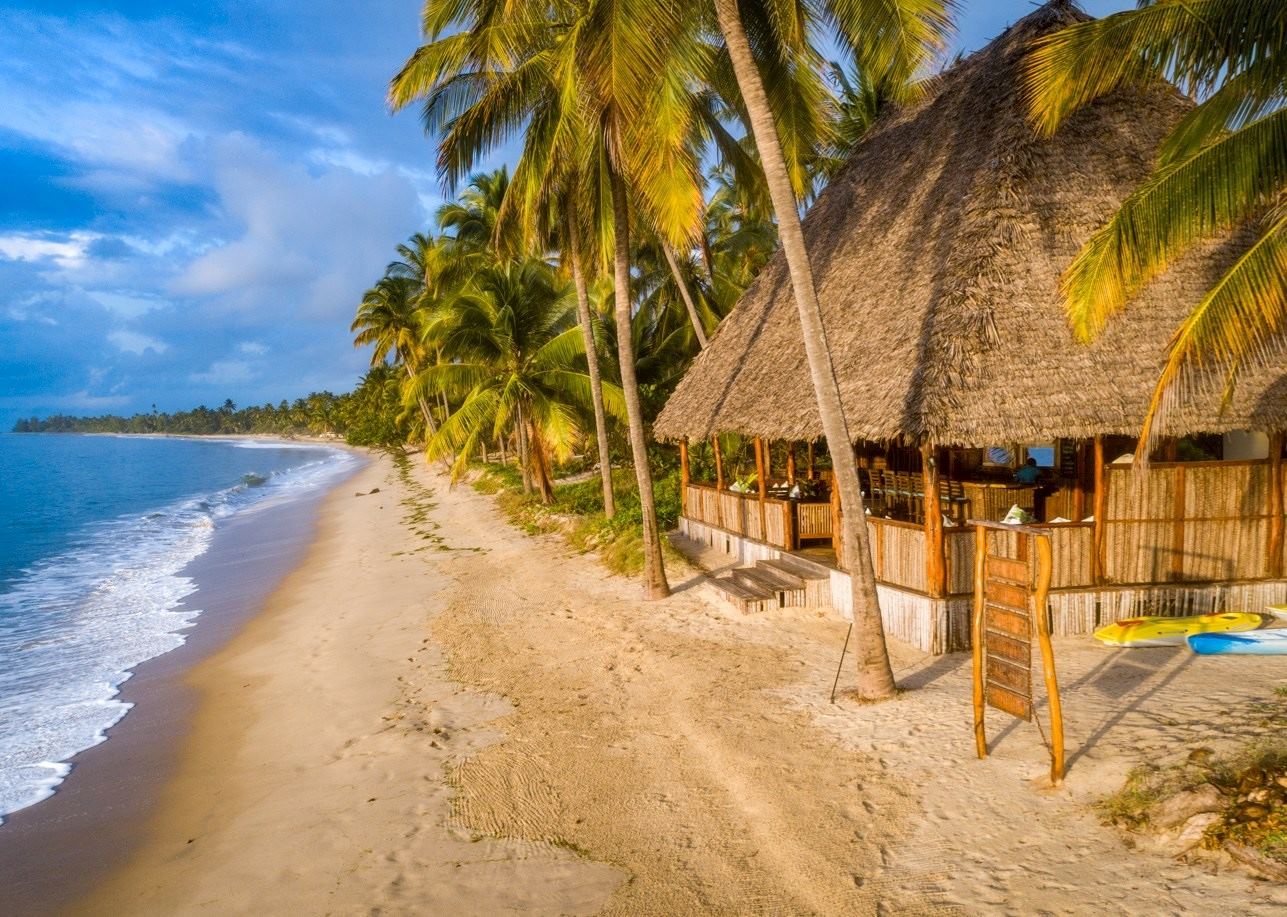 making it a great option for travellers wanting to truly get away from it all.
The atmosphere is unpretentious and relaxed, perfectly suiting the laid-back style of the lodge, but if you are looking for more action activities include snorkelling and diving, kayaking, sandbank picnics and visits to the crumbling Pangani town, once a bustling centre of the spice trade.
Find out more about a tailor-made holiday to Tanzania with Audley.
Kaya Mawa, Malawi
If you're looking for a romantic, relaxing spot for the ultimate getaway, Kaya Mawa, nestled on the remote Likoma Island in the crystal clear waters of Lake Malawi, is a great place to start. Likoma Island has changed little since it was discovered by Scottish missionaries in the 19th century and the uniquely designed rooms here are accessed via rope bridges, set on secluded beaches or tucked into the Likoma's rocky outcrops.
Kaya Mawa means 'Maybe Tomorrow' and the lodge aims to offer complete relaxation and indulgence.
Everything but the service here is influenced by this attitude, and guests have the flexibility to do exactly as they wish.
Try diving, snorkelling, catamaran boat cruises or windsurfing if you're feeling active, or just succumb to the tranquil pace of life and snooze on your private decking while idly watching the fish in the lake below.
Find out more about a tailor-made holiday to Malawi with Audley.
Pacuare Lodge, Costa Rica
Pacuare Lodge is a secluded hideaway deep in the pristine, rainforest-covered Talamanca Mountains. Tucked away in a steep river gorge on the banks of one of Costa Rica's best white-water rivers, the lodge has been designed to blend in with the forest with its palm-thatched lodge and eco bungalows looking out over thundering water and lush, tropical vegetation.
Sitting in the candlelit, open-air restaurant by night listening to the sounds of the jungle is rather magical. Many visitors come to raft the Pacuare River, but the lodge is also close to the home of one of Costa Rica's last remaining indigenous groups — the Cabecar Indians. In contrast to many other indigenous groups, the Cabecar do not live in villages, but prefer small family units scattered throughout this isolated region. The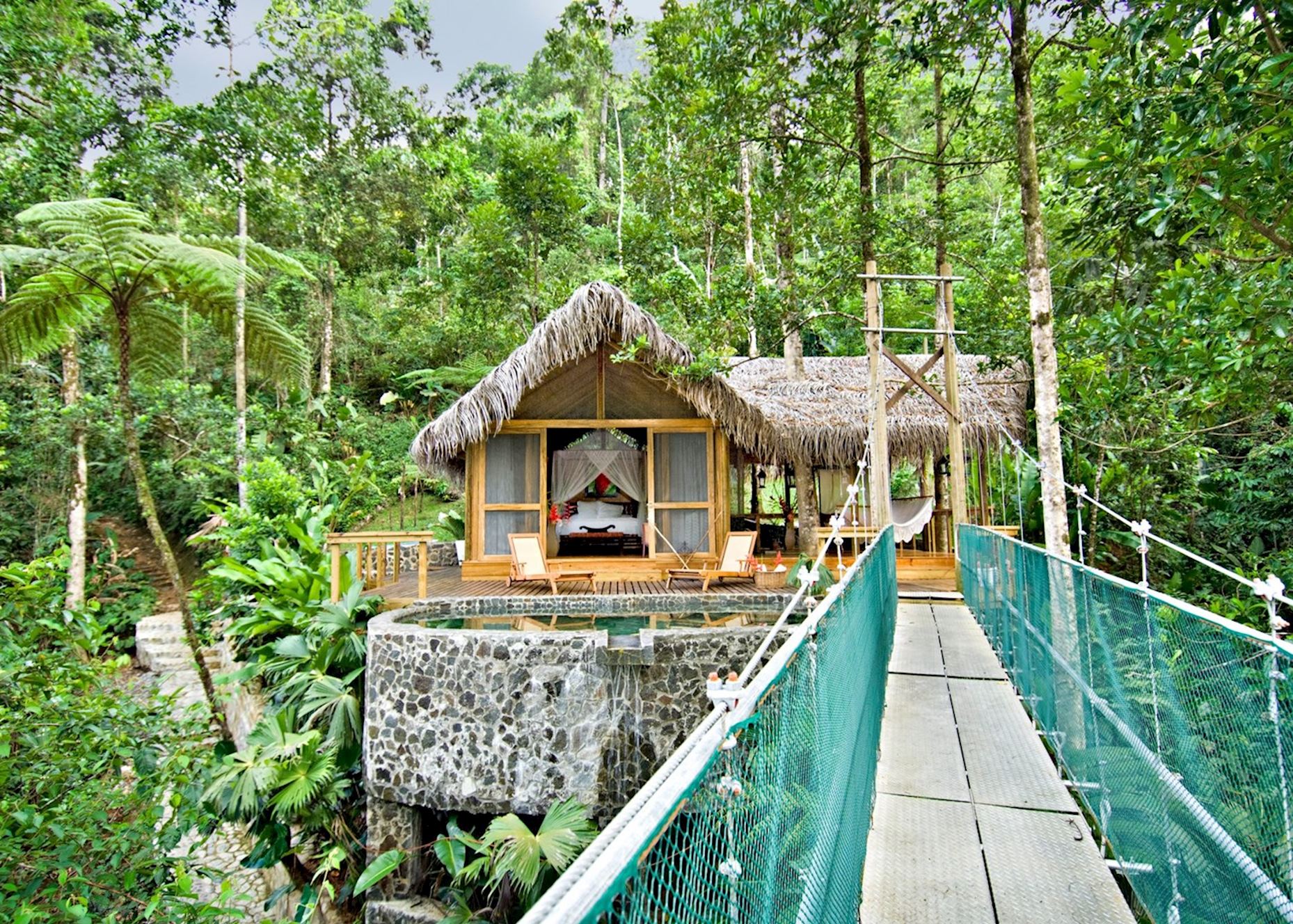 Cabecar retain many of their traditional customs and beliefs and the Zutkia, or shaman, still plays a multifaceted role in their culture as priest, magician, metaphysician and healer.
Guests at Pacuare Lodge can visit the Cabecar and delve into Costa Rica's native culture by learning about their way of life. Hiking through primary forest to reach the families can be difficult, but it offers a unique opportunity to walk the same trails the Cabecar Indians have used for centuries and learn about the rainforest from a local guide. For many visitors this is the highlight of a stay at Pacuare Lodge.
Find out more about a tailor-made holiday to Costa Rica with Audley.