Alison, India & Sri Lanka Specialist
After completing a Masters in Chemistry Alison pursued a career in the pharmaceutical industry, which resulted in her working in India for 2 1/2 years, which was perfect for Alison as she has always loved travelling.
Based just north of Mumbai she was able to travel extensively around India during her holidays. After returning to the UK she decided that it was time for a change of career. Given her desire for travel and her extensive knowledge of India she joined Audley. Since joining Audley Alison has rediscovered the highlights of India including the Golden Triangle and Kerala. In addition she has travelled extensively round Sri Lanka, discovering the variety of experiences Sri Lanka has to offer, from cultural sights and the wildlife, to abundant tea plantations and paddy fields.
More recently she has also travelled to Bhutan, discovering more about this fascinating country with its unique philosophies, beautiful countryside and colourful festivals. In her spare time as well as travelling Alison enjoys all nature of outdoor pursuits from kayaking to hill walking and parachuting!
Speak to Alison

Start planning your trip to Indian Subcontinent with Alison by calling 01993 838 307

We had a fabulous trip and wouldn't hesitate to use Audley (and Alison) again. My compliments to your organization and your staff!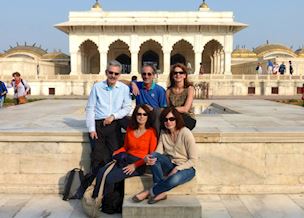 Jan Saperstein travelled to India for 18 days in January 2015, organised by Alison
We are five travellers who have recently returned from a trip to India planned by Alison Hall. I am writing to let you know how pleased we were with Alison and the trip she designed. It was a complex trip, with different arrivals, departures and interests, and Alison handled all the details with ease and grace. She was extremely responsive to our questions and concerns, and her listening skills were superb. We had a fabulous trip and wouldn't hesitate to use Audley (and Alison) again. My compliments to your organization and your staff!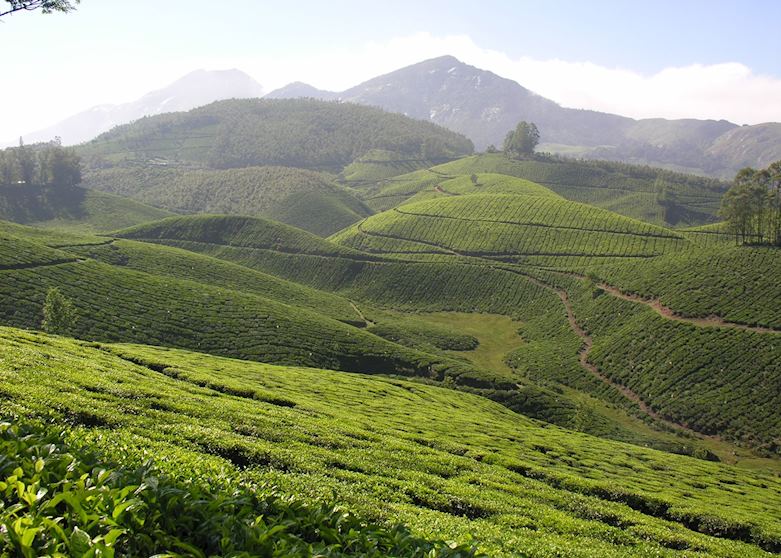 India
Munnar in Kerala at an altitude of 5200ft is the main tea growing area in the south of India. The first time I visited was on a break from work in Mumbai. The amazing green rambling hills were such a breath of fresh air from the busyness of the city.
It is one of the few places in India where waterfalls flow all year round. It provides great opportunities for escaping the crowds including walking in the plantations, and some gentle hill walking providing the reward of fantastic 360 degree views. I'm sure once you visit you will not want to leave!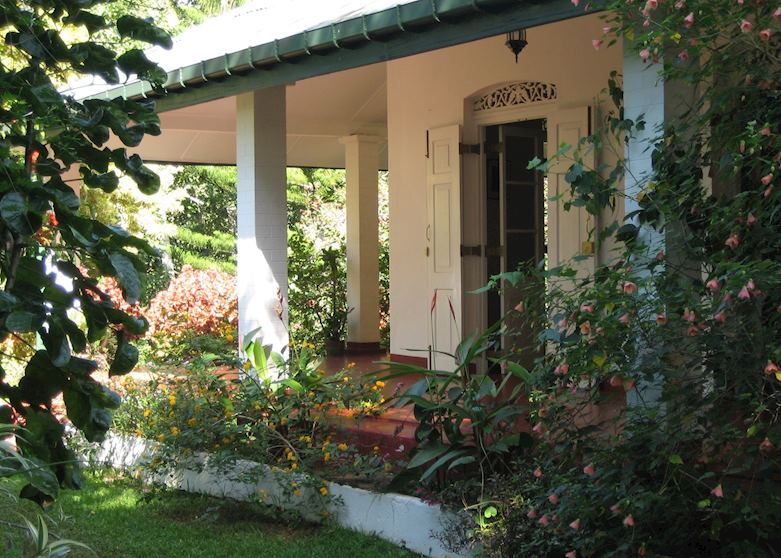 Sri Lanka
Ellerton is lovely small simple boutique hotel sitting on a hillside close to Kandy. It was built over 100 years ago for use by the Tea estate managers, and therefore retains the colonial character.
Although I have stayed in more luxurious properties, the friendly welcoming staff really made my visit memorable. The staff are always happy to help but do so in a relaxed non intrusive fashion, making it much more of a homely experience than a hotel stay.
In addition Ben, the resident Black Labrador, is always willing to accompany you on walks around the plantation if you wish!

I'll never forget when…
Having lived in India it is difficult for me to choose a most memorable experience, as I had so many. However festival season in India is unforgettable, particularly Diwali.

It is great to witness everyone enjoying themselves, and the displays are particularly impressive - from the hanging lanterns, to the amazing Rangoli on the floors, to the extensive firework displays. I'm not sure my ears will ever fully recover!