We have two teenage children and are really interested in visiting Vietnam over Christmas. Is Vietnam a child-friendly place and is there much for them to do?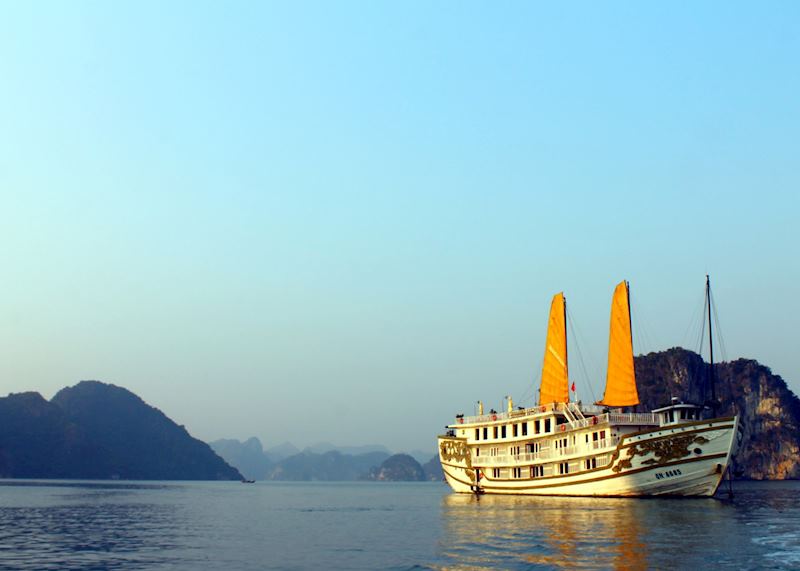 Answer
Vietnam has some amazing places that children of all ages thoroughly enjoy. Our cruises in Halong Bay are great fun with on board excursions, including kayaking through hidden lagoons and caves, squid fishing and swimming.
In central Vietnam they could perhaps try making traditional Vietnamese kites or trying a cookery course? There is also an excellent eco-fishing tour where you can learn more about local fishing culture and of course have a go yourself.
The Mekong Delta is also a unique experience where you can have your own private sampan as you cruise along the back waters of this fertile river system. Stay onboard the sampan overnight and the crew will take you to local villages and businesses along the banks, which can be a real eye-opener to how the local people use this river in their day-to-day lives.
These are just a few of our most popular excursions and ideas of the things we can offer, plus if you and your children would like a little relaxation time, Vietnam also has a few excellent beaches where you can enjoy some sunshine.
Further Reading