Written by Layla
Europe Specialist
One of the best ways to appreciate day-to-day life in a country is to visit a local market. Whether you're sampling fresh seafood in Japan, exploring the floating markets of Vietnam or shopping for artisanal goods in Australia, these are our specialists' top picks for must-see markets around the world.
San Telmo Market — Buenos Aires, Argentina

by Scott from the Latin America team
Every Sunday, the oldest district in Buenos Aires, San Telmo, hosts a mix of vendors, street artists, tango dancers and food stalls. Here, you can shop for antiques and trinkets, or sift through massive collections of used books published in Spanish and English. Even if you lack an interest in shopping, this market is worth the effort just to watch and absorb the infectious Argentine culture.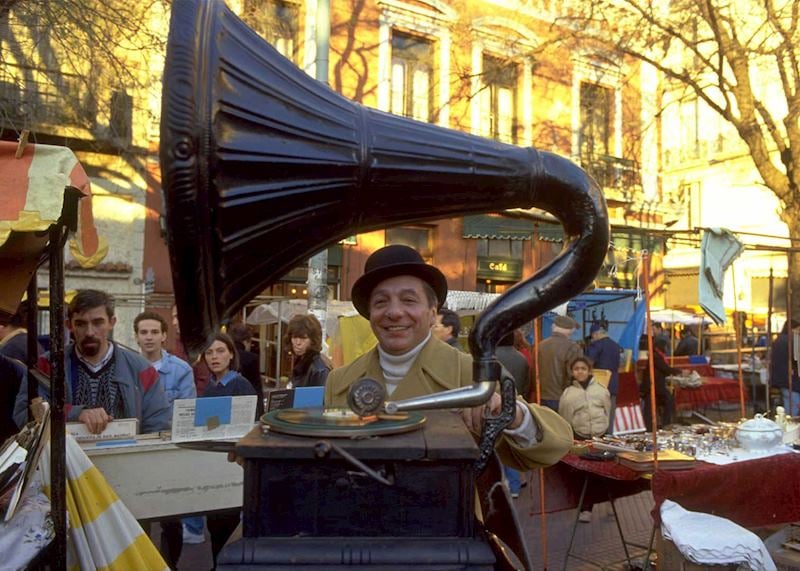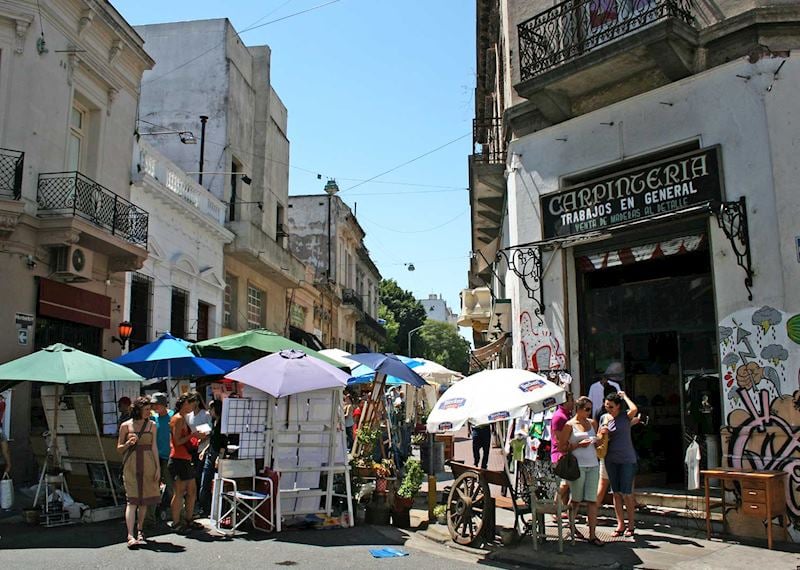 Darajani Market — Stone Town, Zanzibar
by Zanzibar specialist, Layla
Darajani Market is the perfect place to gain an insight into local Tanzanian life. Predominantly a food market selling everything from fish to spices, its stalls also sell other products such as clothing and household items. From the outside, this market may look a bit overwhelming. However, once adjusted to the hustle and bustle you can really appreciate the variety of hues, smells and textures greeting you from every stall, as well as having the chance to see people going about their daily business.
Nishiki Market — Kyoto, Japan
by Japan specialist, Liz
Known as 'Kyoto's Kitchen', Nishiki Market is arguably the most fascinating food market in Kyoto. The market dates back several centuries, with many stalls operated by the same families for generations. Here, you can find seasonal foods and local specialties such as pickles, dried seafood and sweets. Shops sell everything from the finest Japanese cutlery to roasted tea and chestnuts, and all items are locally produced and made.
A visit to the market can also be paired with a cookery class. You can select the fresh produce you'll need for your chosen recipe, before an experienced local chef teaches you how to transform those ingredients into a delicious dish typical of the area.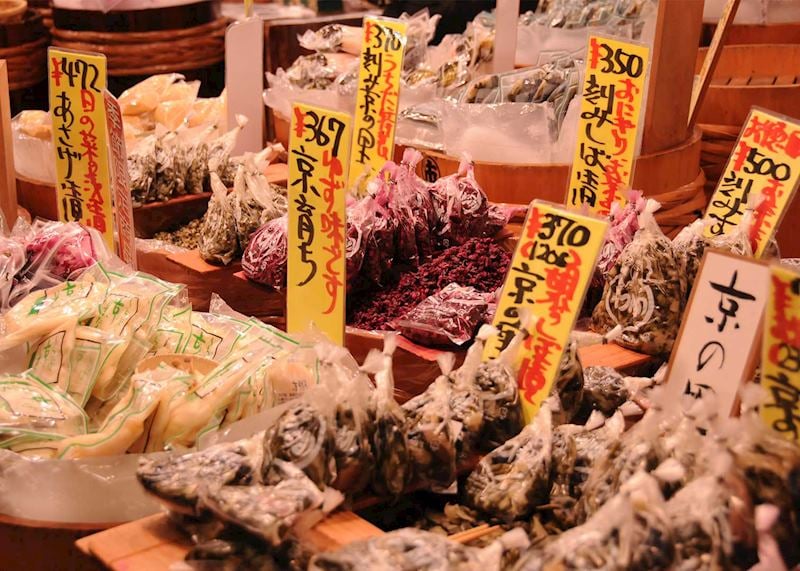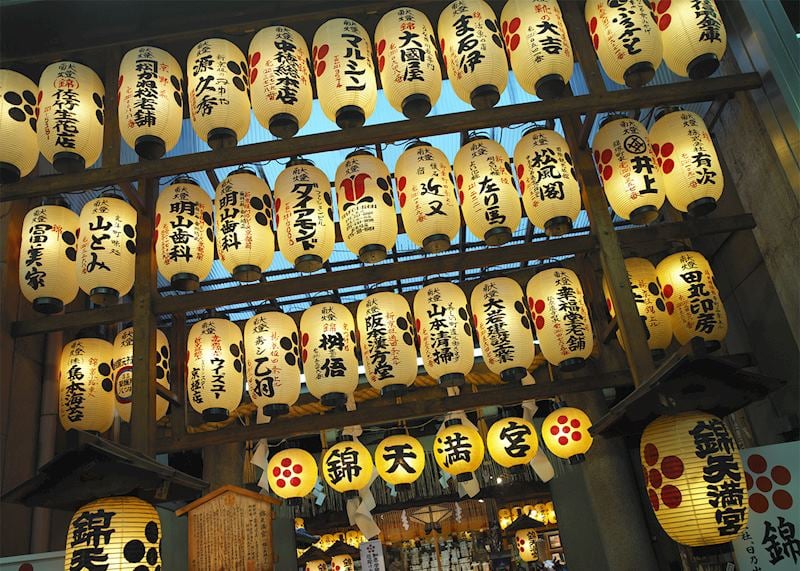 Cai Rang Floating Market — Mekong Delta, Vietnam
by Southeast Asia specialist, Laura
Visiting a floating market is a quintessential Vietnamese experience. The Cai Rang Floating Market of the Mekong Delta is one of the three biggest floating markets in the country. Shops and stalls appear on boats of all different sizes, where vendors will trade and sell fresh produce every morning.
From a variety of fresh fruits to local snacks and soup, the market is an ideal place to buy a morning meal. It can get quite busy and arriving as early as 6 or 7am is advisable to avoid large crowds. Visiting the floating markets of Vietnam is one of the best ways to get an insight into local Vietnamese life.
Otavalo Market — Otavalo, Ecuador
by Latin America specialist, Michael
Otavalo is home to one of the most famous markets in South America. Make your way north from Quito, through the volcanic scenery until you reach the town of Otavalo in the northern Andes. This area is home to the indigenous Quechua people, who you'll see dressed in their traditional attire of bright shawls, embroidered skirts and vibrant hats. Each village in the area focuses on a specific craft, whether it be wood working, weaving or producing leather goods. During the week, the artisans of these small towns converge in Otavalo to sell their products.
Saturday is the largest market day, when the stalls expand outside of the main plaza, engulfing the alleyways of the town. Staying in a hacienda nearby will allow you to visit the market early on a Saturday morning, before it becomes busy with visitors arriving on day trips. Look out for the animal market, where locals trade alpacas, chickens, goats and sheep.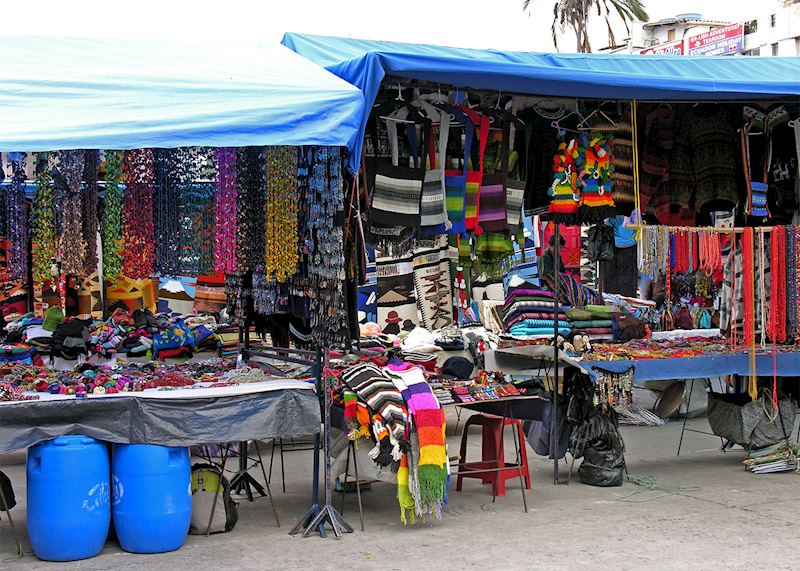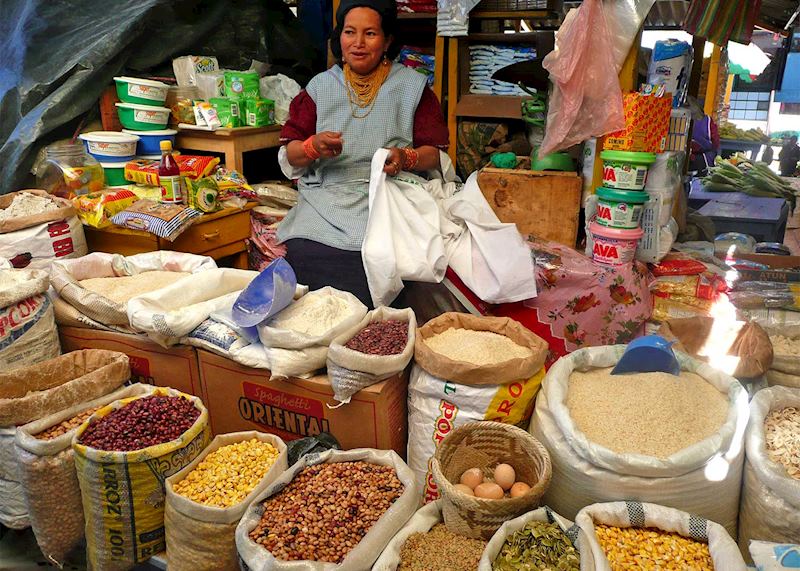 Neighbourgoods Market — Cape Town, South Africa
by Africa specialist, Mike
A visit to Cape Town is incomplete without a visit to the Neighbourgoods Market, housed in the Old Biscuit Mill of the Cape Town suburb, Woodstock. Here you will discover a diverse selection of ethically and locally sourced artisanal food, from biltong (South African jerky) to wood-fired breads. Grab a glass of local wine or micro-brewed beer and stroll around the marketplace until you find a stand that satisfies your cravings. Outside, take a walk past local street performers and artists, stopping to visit the many boutique shops and stalls that line the street.
Salamanca Market — Hobart, Australia
by Australia specialist, Bianca
In Hobart, the second sunniest city in Australia, you'll find one of the country's best-loved outdoor markets: Salamanca Market. Located in Tasmania and held every Saturday, this market is popular among locals and visitors alike. Taking place along Hobart's waterfront, the market has hundreds of stalls selling goods ranging from artisan necklaces and rings to local food and clothing. After shopping, enjoy some live music while relaxing on the lawns.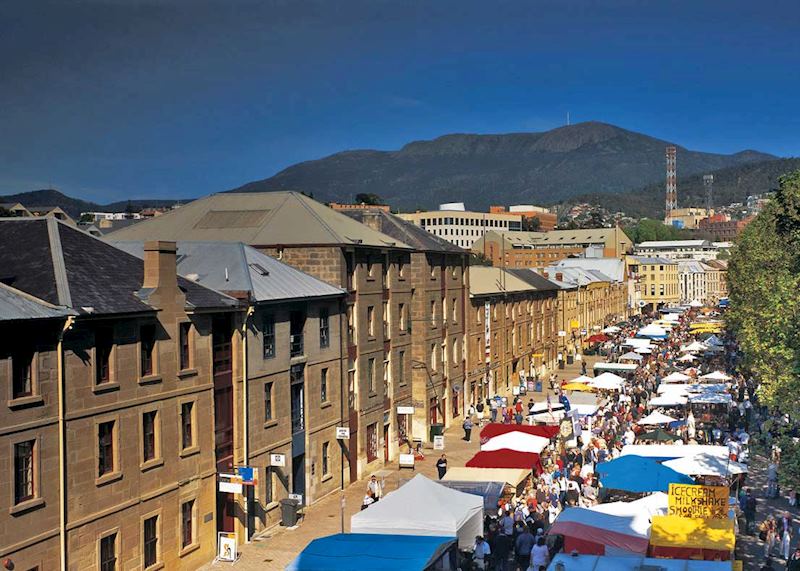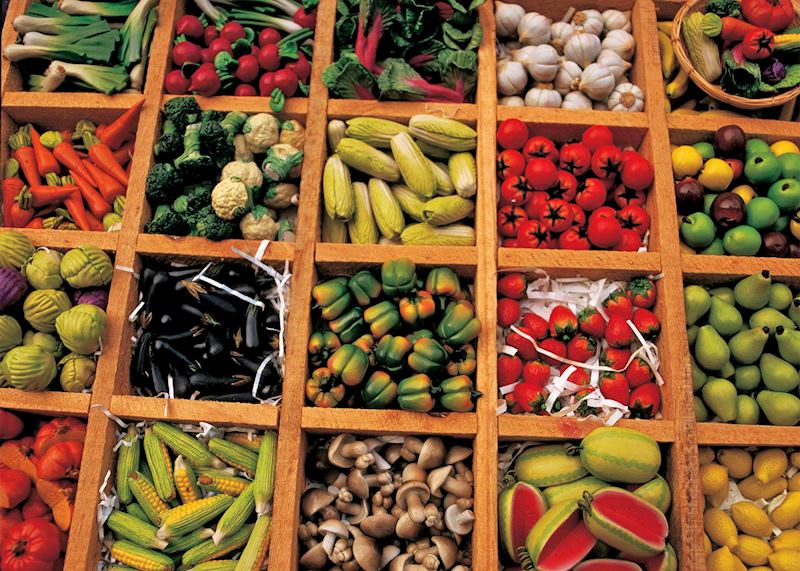 Devaraja Market — Mysore, India
by India specialist, Anna
Devaraja Market in opulent Mysore dates back to the 19th century, and has over 800 traders working inside. The best way to explore is to start at the northern entrance by the grand Dufferin Clock Tower to orient yourself. On this side of the market you'll find stalls selling seasonal fruit such as pomegranates, mangoes and papaya. As you move toward the middle of the market, you'll encounter pleasant aromas wafting from flower, incense and candle stalls. Finally, in the southern part of the market you can choose from a variety of spices and vegetables, from coriander to curry powder.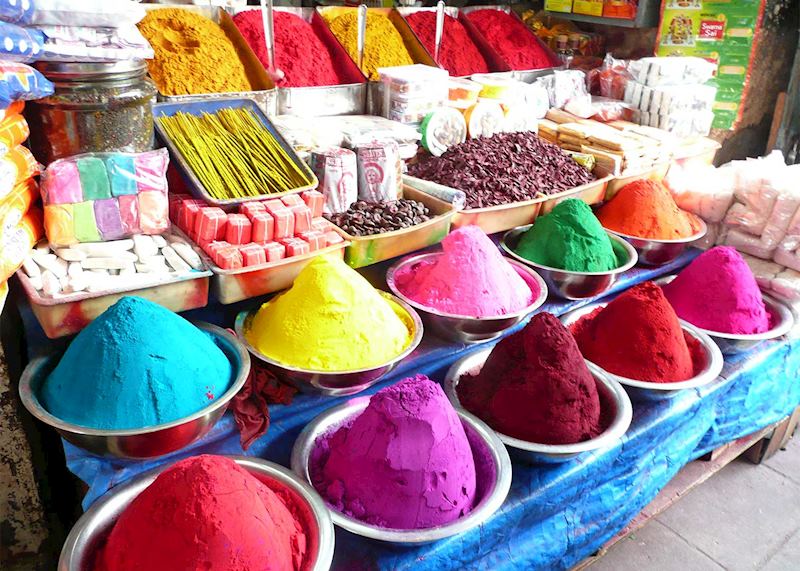 Maeklong Railway Market — Bangkok, Thailand
by Dan from the Southeast Asia team
Stall canopies form a roof above the track at the Maeklong Railway Market in Bangkok. To explore the market, visitors must walk along the track, and when a train arrives, vendors are forced to quickly collapse their roofs and move their stalls away from the track. They have this skill down to an art, and it's fascinating to watch them perform this action so quickly and seamlessly. The novelty of the whole operation is the main draw of the market. At the stalls themselves, you'll find Thai sweets, meat, seafood, fruits and drinks.
Read more about trips with Audley
Ecuador, Galapagos Islands
Start thinking about your experience. These itineraries are simply suggestions for how you could enjoy some of the same experiences as our specialists. They're just for inspiration, because your trip will be created around your particular tastes.