Forgotten and abandoned places, refound
Empty rooms filled only with sand, driven there by desert winds: nothing beside remains. Vast, centuries-old rice terraces that are being slowly left to nature. A former cut-and-thrust financial capital turned tourist curiosity. Ghost towns that barely feature on the map, and the structures of once-mighty empires that now lie decaying, Ozymandias-like, tiptoed around by only the most intrepid of visitors. There's something bewitching about witnessing places that, for whatever reason, have been abandoned to the ravages of time.
Here, our specialists select a forgotten or abandoned place they've encountered on their travels, and describe its atmosphere and allure. Should you share their intrigue, it's often surprisingly easy to experience such out-of-the-way spots on your own trip.
Chloride, Arizona, along Route 66
By USA specialist Dave
Driving along Route 66, you can easily peel back the layers of the USA's past. There are the garish Americana motels, drive-ins and giant objects from the route's mid-20th-century heyday. Small towns that once profited from the route's tourism before faster highways cut them off. And, in the southwest, former mining towns with a Wild West feel that now lie almost abandoned.
On my recent trip, I was driving between Las Vegas and Kingman when I noticed a sign: 'Chloride 4 miles: historic mining town'. My curiosity piqued, I turned off the main road, soon arriving in a tiny town filled with weather-beaten wooden buildings that wouldn't have looked amiss in a John Wayne film.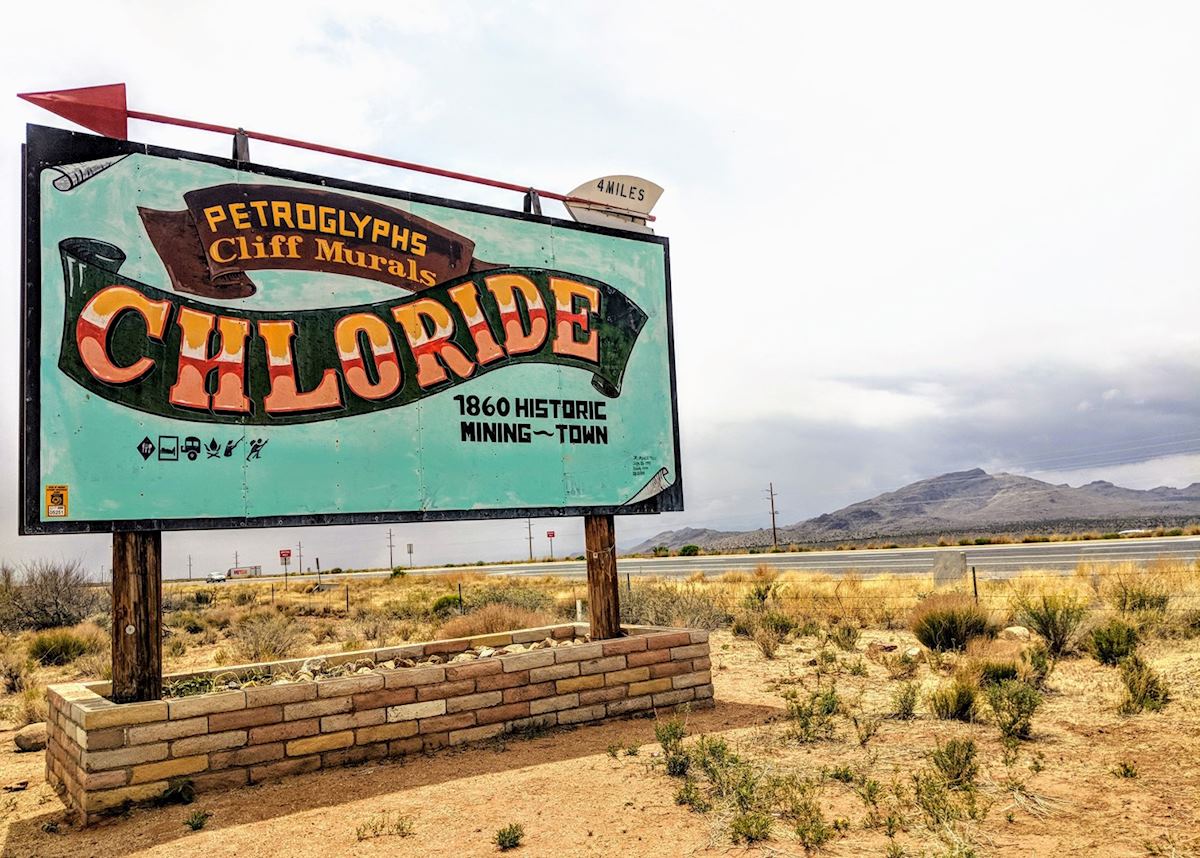 Historic Mining Town of Chloride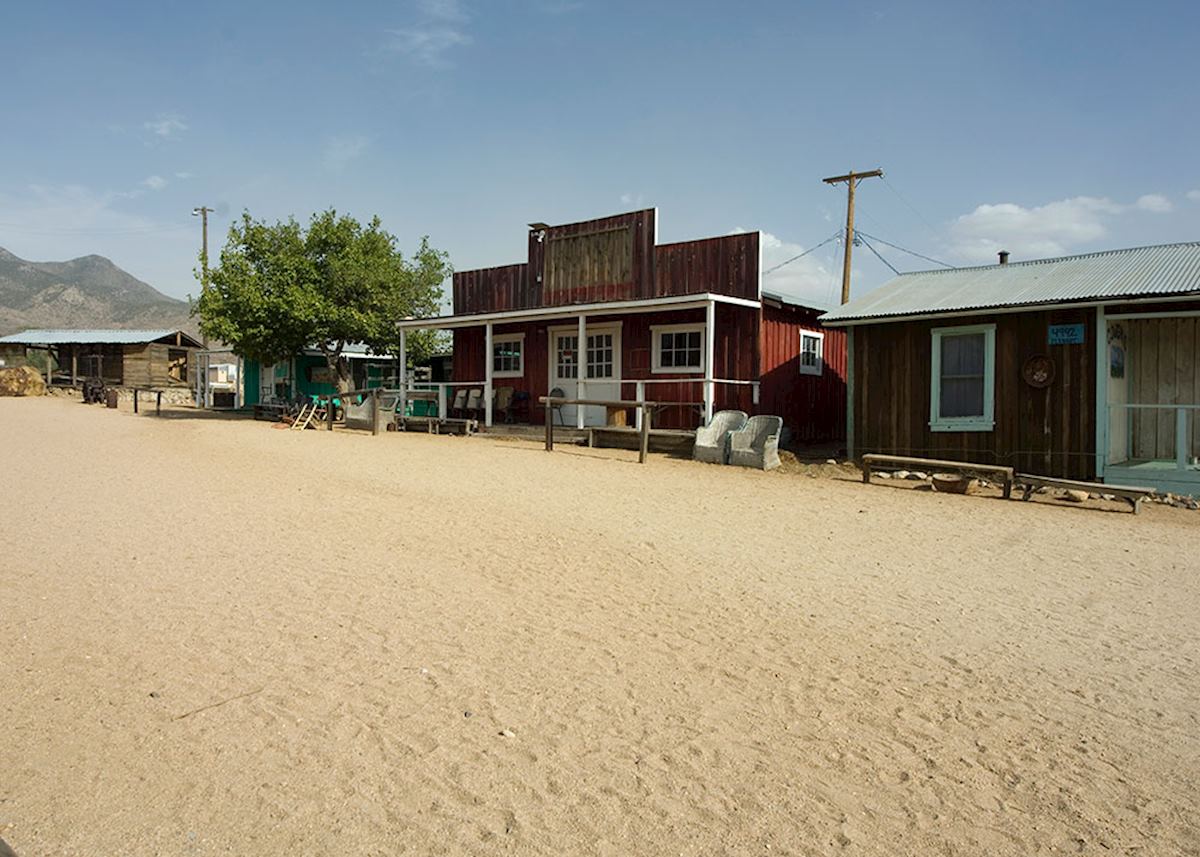 Chloride, Arizona
Founded in 1862, Chloride was once a thriving town of some 5,000 residents. But, a devastating fire in the late 1920s and the closure of local silver, gold and turquoise mines meant that by the 1940s it had almost become a ghost town.
Today, just a couple of dozen houses are occupied. As I wandered, I passed a few of the residents sat in rocking chairs out on their porches. In some of their gardens you can see sculptures made from recycled materials, including a flamingo made from an old petrol tank, a tree hung with used bottles and a caterpillar made of bowling balls.
The town also plays on its Wild West ambience, sometimes hosting mock shootouts and claiming to be the home of 'the world's only all-female gun fighting troupe'.
Kolmanskop, Namibia
By Namibia specialist Anthony
It's not every day you see a bath tub lying abandoned in sand drifts. But, venture 15 minutes outside the town of Ludernitz in southern Namibia and you'll come across Kolmanskop. Here, whole mansions and their aging contents stand derelict. The Namib Desert's shifting sands are gradually swallowing their peeling walls and hollowed windows.
Exploring with a guide, I discovered that, during the early 20th century, Kolmanskop was a thriving town of wealthy German diamond-mining pioneers. They built their Edwardian mansions in a German style, and the town had its own hospital, school, casino and power station.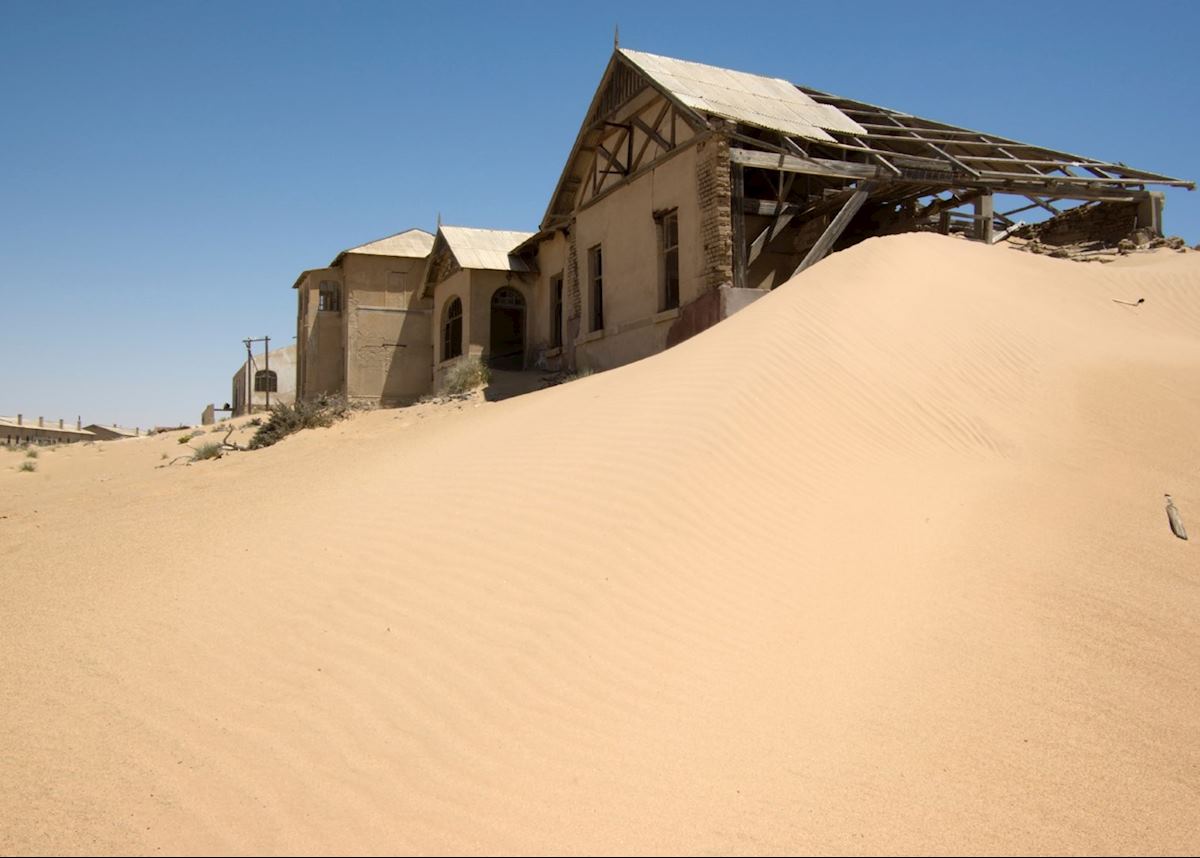 The ghost town at Kolmanskop
Soon the diamond field started to deplete. Then, in 1928, another, richer diamond source was discovered farther south, and many inhabitants joined the rush, leaving their possessions to the whim of the desert. By 1954, no one was left.
During a southern Namibia self-drive trip, you can purchase a permit to explore Kolmanskop independently, taking as long as you like. Or, join a four-hour shared or private guided tour. As you wander through and around the ruins, your guide tells you more about the people who once lived here and the diamond fever that struck this part of Namibia. There's no sound other than the wisping of reshuffling sand.
Inside, most of the buildings are empty shells save for deep swathes of sand that have been blown in by desert winds. In places, the sand blocks doorways and staircases, so it feels quite disorientating moving from room to room, and makes for some eerie photography opportunities.
Hampi, Karnataka, India
By India specialist Sophie
'You must have heard of the mighty Vijayanagara Empire ma'am?'
My guide threw his arms out wide, indicating the mass of monuments spread out below us. The sandstone-shaded collection of temple complexes, stables, bazaars, palaces, shrines and water tanks that littered the landscape made the temples of Bagan look relatively sparse.
We'd climbed Matanga Hill, a pile of giant boulders that looms high over Hampi. Located in the little-visited state of Karnataka, Hampi is well off-track for those exploring the big guns of Indian travel: Rajasthan or Kerala. But, before the Mughals of Rajasthan built their forts, and colonial powers first moored their boats on Kerala's shores, the Vijayanagara Empire ruled almost a third of present-day India.
Vittala Temple Stone Chariot, Hampi, Karnataka 
And no, I'd never heard of it. But, after a few days exploring Hampi, the grand capital of this wealthy Hindu empire, I became beguiled by the ruins. Unlike other ancient Indian cities which tend to be invaded, occupied and ever-extended, Hampi was ransacked by a Muslim sultanate in 1565, and abandoned.
You can climb down into stepwells, admire the exquisitely carved temple architecture, and walk through bazaars which haven't been touched (aside from a little light gardening by UNESCO) for half a century.
The monuments are spread out across a huge area, so you'll need a guide and comfortable shoes to explore them. But, before long, you'll have an entire temple complex to yourself — were this anywhere else in India, it would be busy with visitors.
Newfoundland's abandoned fishing communities, Canada
By Canada specialist Jamie
'That right there is where my Uncle Joe and Aunt Lizzie lived.' My guide, Bruce, pointed to a scattering of wood on the craggy island in front of our boat. He passed round a black-and-white photograph of a couple posing on rocks. Comparing the scene with present day, the rocks remained unchanged, but both the people and the wooden saltbox houses had disappeared.
Many of the islands in Newfoundland's Trinity Bay — and in other remote areas of the province —were once occupied by cod-fishing communities. That was, until the Canadian government's resettlement programme, which ran between 1954 and 1975. It saw more than 30,000 people forced to relocate to larger towns and villages to save on infrastructure costs.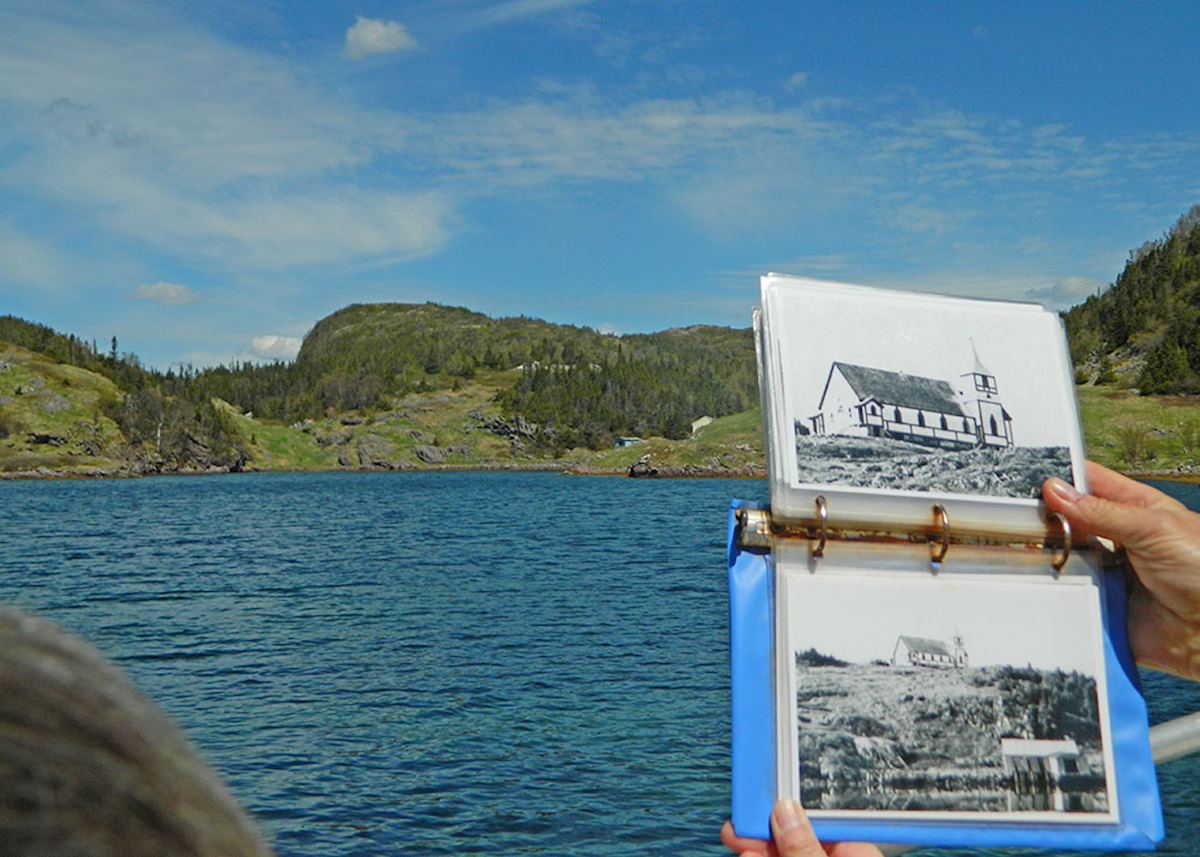 Abandoned village, Trinity Bay, Newfoundland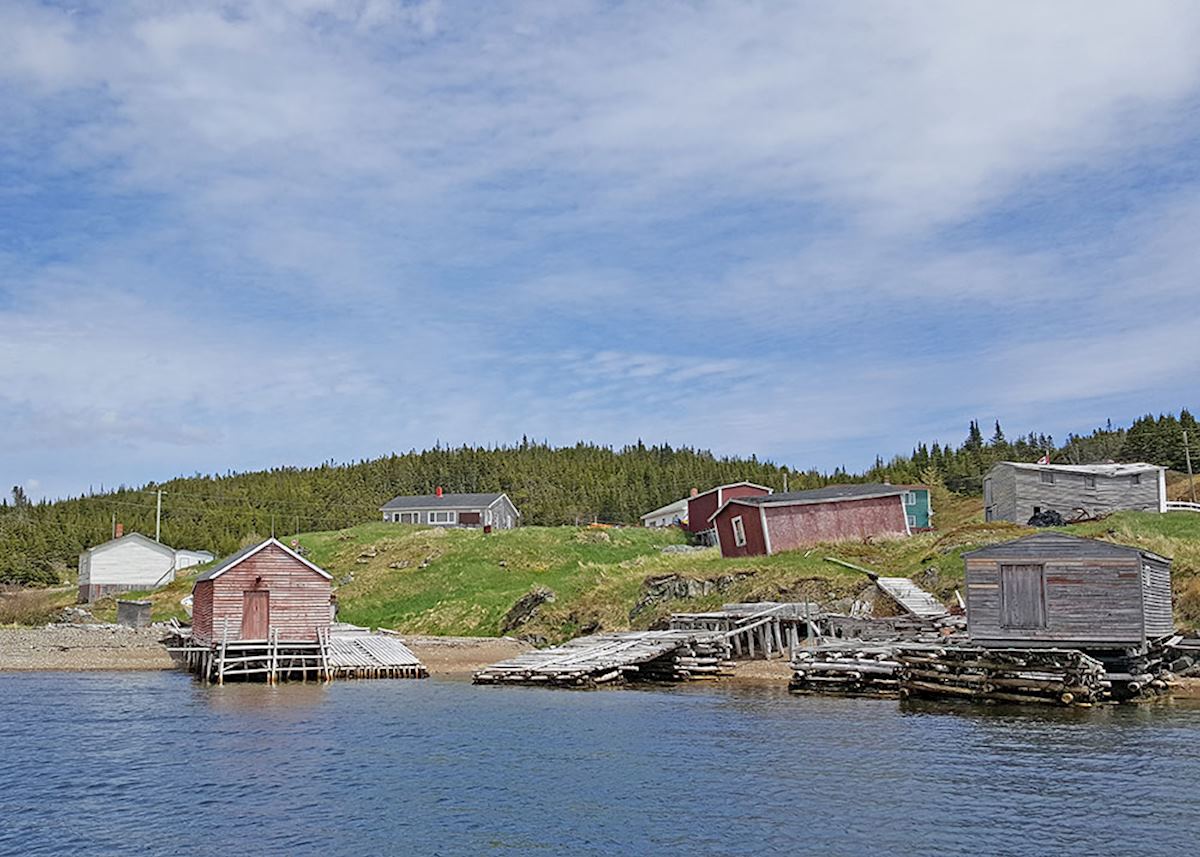 Trinity Bay, Newfoundland
Bruce Miller was born on one of these islands, Kerley's Harbour, and was just nine months old when his family was relocated to New Bonaventure on the mainland. While he's continued the family trade, he also operates three-hour boat tours to show people how life once was for these long-abandoned communities.
You begin in Bruce's family cutting shed, where he tells you how they used to catch, process and sell cod. Every word comes straight from his memory — I could almost picture his Aunt Lizzie slicing fish on the well-worn worktable and imagine Bruce as a child helping to bring in the day's catch.
Then you hop into Bruce's 12-seater speedboat for a cruise around the bay. As well as pointing out the remains of old settlements on the islands of Kerley's Harbour, Ireland's Eye and British Harbour, he'll regale you with family anecdotes. He'll also help to identify any wildlife you might encounter (I saw several bald eagles, and you might spot whales) and even serve hot drinks and light refreshments on the deck of his cabin overlooking the bay.
Banaue, Philippines
By Philippines specialist David
Many visitors don't make it across from mainland Southeast Asia to the Philippines, a land hovering between China and Australia. As well as the country's geographical segregation, 350 years of Spanish rule has led to a predominantly Catholic population, and a mix of crumbling basilicas and Spanish churches you won't find anywhere else in Asia.
Aside from the Spanish-colonial architecture — Intramuros, Manila's cobbled, walled city is a highlight — there are the beaches. With over 7,000 islands, the Philippines are quite the showcase for the pleasures of sea-and-sand. But, on my last visit, I headed inland to the UNESCO World Heritage-protected rice terraces of Banaue.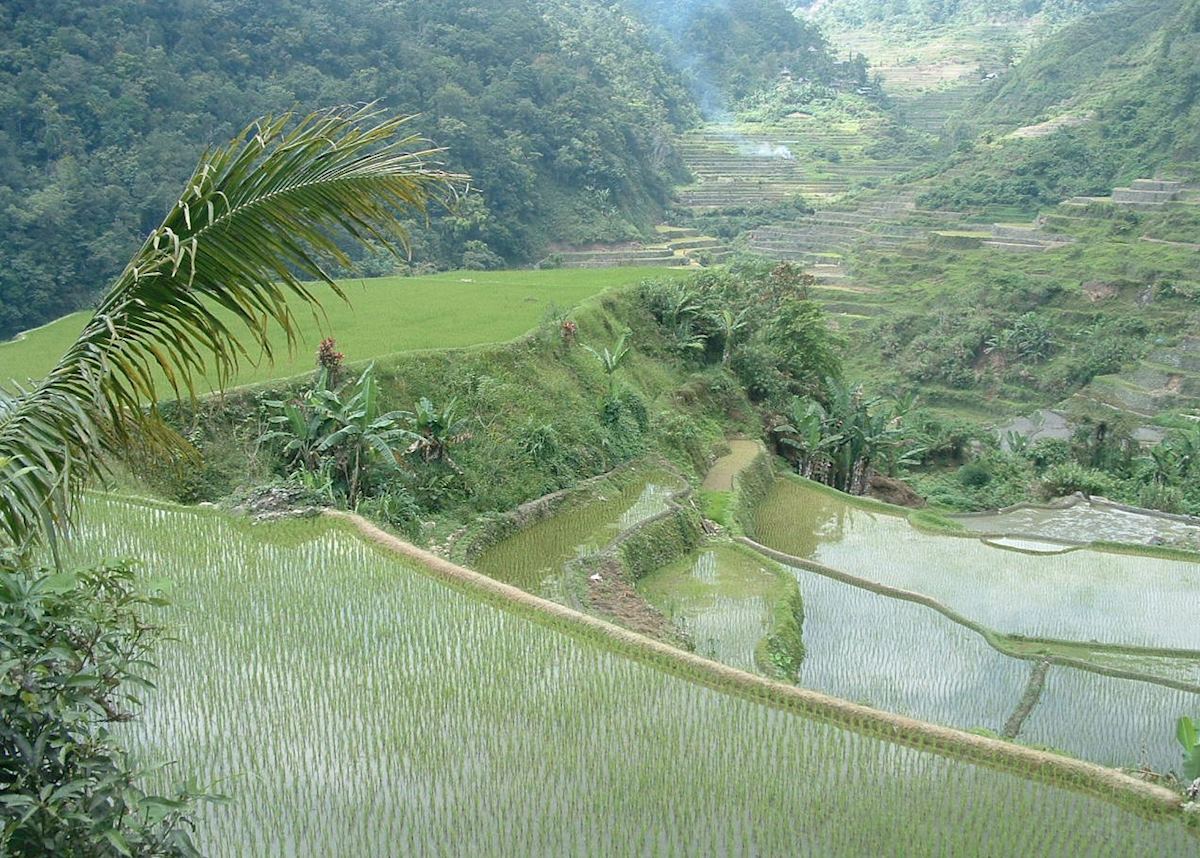 Banaue, Philippines
I can't claim that Banaue is forgotten — it does attract a fair few visitors each year, despite the effort needed to get there (it's a short flight from Manilla, followed by a three-hour drive). But, on my last visit, I tried a more unusual way of exploring these 2,000-year-old terraces.
Normally, I'd stay in Banaue town and explore from there, but instead, I headed deeper into the Philippine Cordilleras to the village of Mayoyao. Only accessible by jeepney, this small scattering of homes is surrounded by vivid green rice terraces. You can hike through this elaborate farming system, seeing the complex irrigation systems and stone walls up close.
A simple lodge in Mayoyao's village square allows you to spend the night among the terraces, before looping back towards Banaue. En route you can hike to other villages, where the ethnic minority Ifugao people live in red-roofed, low-rise clusters among the brilliant green of the rice fields. Accompanied by a local guide, and a guide who had journeyed with me (mainly to act as an interpreter), I didn't see any other visitors.
New Zealand's mothballed railways
By New Zealand specialist Ophelia
Its name could pass as the title of some late-Victorian adventure novel, but the North Island's self-proclaimed 'Forgotten World' is more sleepy, bucolic Neverland than mystery-drenched abandoned territory.
A series of deep emerald-green valleys, native bush, braided rivers, pastureland and hummocky hills near the Taranaki region, it's strewn with the remnants of Maori pā sites. From the early 20th century until the 1980s it was crisscrossed by passenger freight and coal mining railways. Now, only the rails' skeletons remain.
But, in recent years, the disused rail tracks — and the network of deep, keyhole tunnels they run through — have been restored. You can explore them via adapted golf carts. They trundle slowly along and are so simple to operate, a child could drive them (and many do).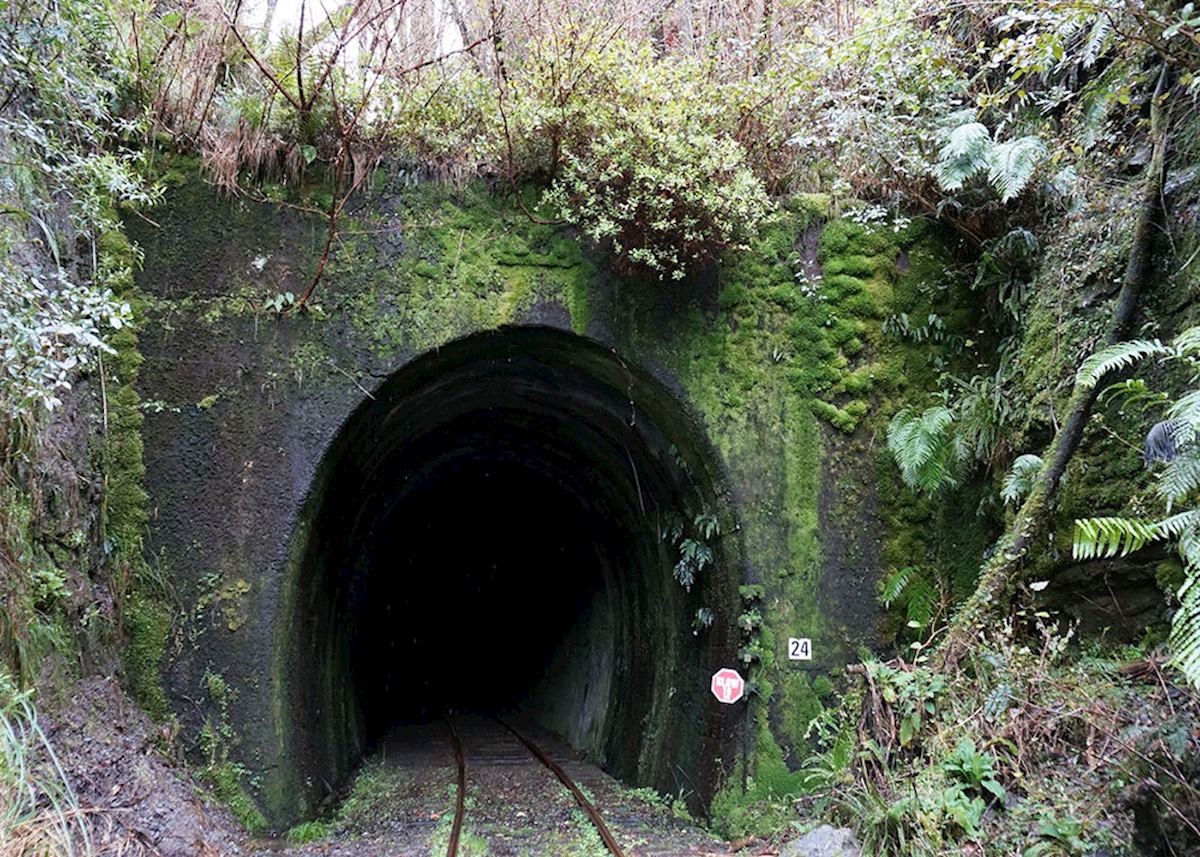 Disused railway tunnel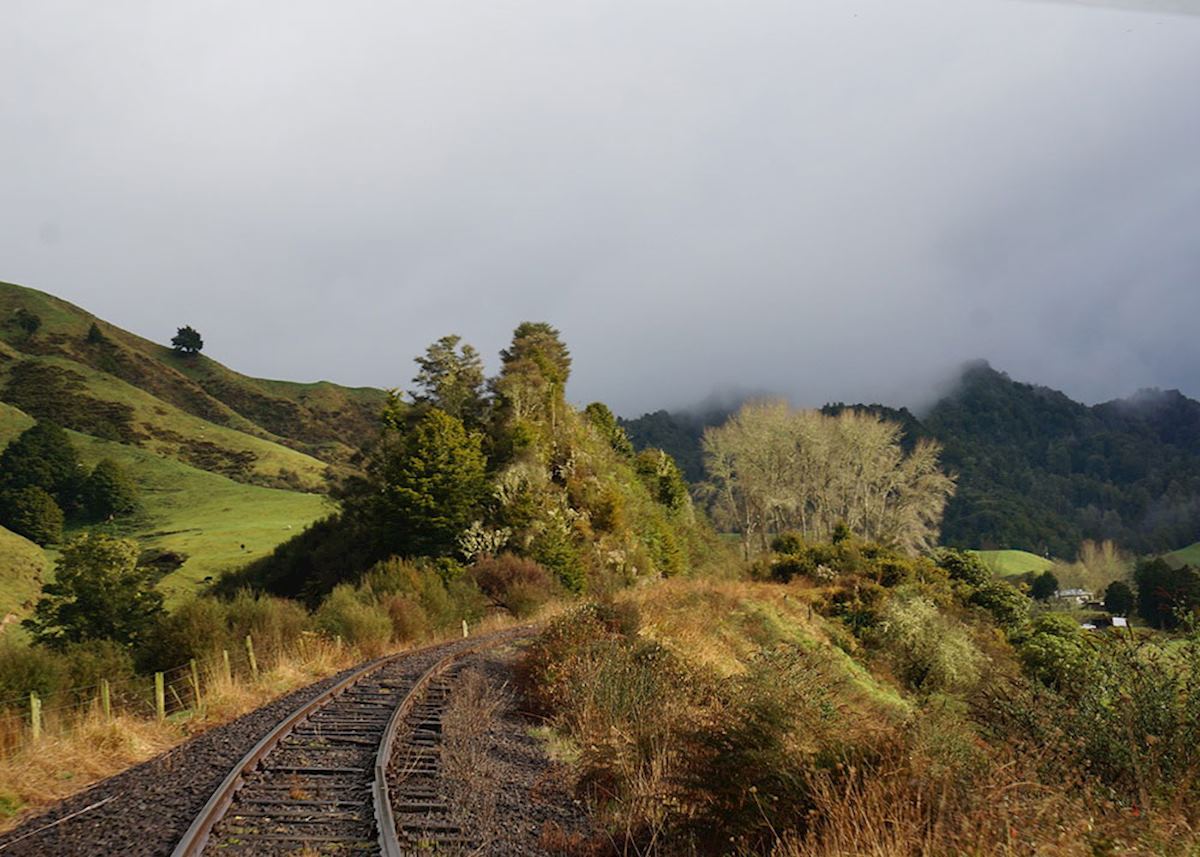 Old railway track, North Island, New Zealand
On my last visit to New Zealand, I took a trip on one of the carts and marvelled at just how quiet the valleys were. There's no traffic noise, and you pass very few homes — in fact, the only locals I saw were the goats and sheep who occasionally tottered nonchalantly across the tracks.
In the tunnels, the darkness was deep and velvety. In some places, you could make out niches — places where railway workers in pioneer days would hide from oncoming trains.
You can extend your experience of the area by driving the Forgotten Highway, a remote stretch of road that residents affectionately refer to as 'the rollercoaster'. In places, it takes you over high saddles that give you far-reaching views over to the volcanoes of Tongariro National Park. It also sees you skirt a ghost town, Tangarakau — once a 1,200-strong railway boom town, and now virtually recolonized by the surrounding rainforest.
San Agustín, Colombia
By Colombia specialist Tomas
Long a no-go zone due to the guerrilla violence sweeping the area, one of South America's most beguiling and disquieting archaeological sites is now happily back on the travel radar, like Colombia itself.
In places, San Agustín Archaeological Park looks like a parade ground, its soldiers a series of anthropomorphic sculpted stones and megaliths. Squat and hunched bodies, squinting faces, some resembling frogs, some fanged, and some positively demonic in appearance — academics are divided over their true purpose and meaning.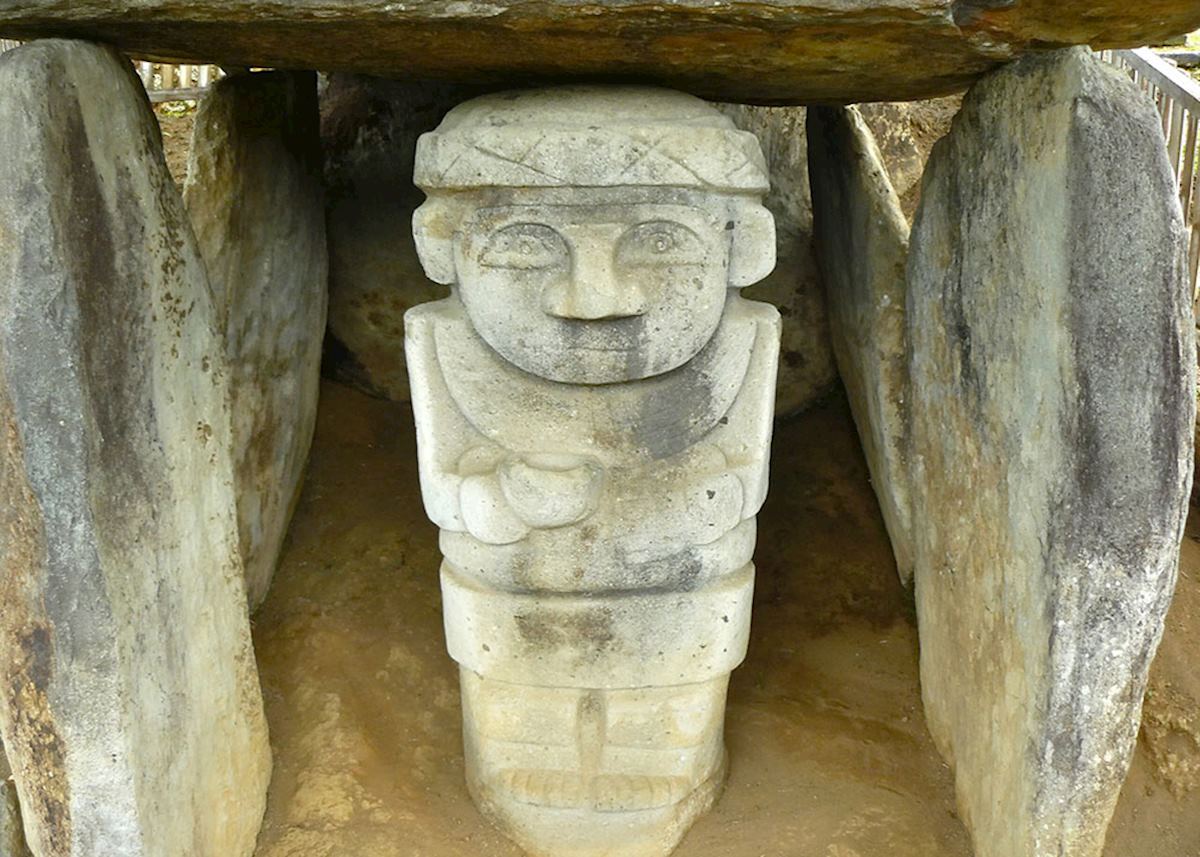 San Agustín Archaeological Park, Colombia
Part of the mystique of this site is that very few answers exist. The statues have been associated with fertility as well as funerary purposes. Dotted around them you'll find burial sites — some of their inhabitants met particularly grisly ends, sometimes with the aid of hallucinogens.
The site is a peaceful place to explore. You can stroll along a cloudforest trail, but simply walking around the site gives you views over the surrounding jade-green hills, which are free from development. Try and see the Lavapatas Spring, too. It's a riverbed carved with the outlines of snakes and other creatures which may have been used in the worship of water.
And, while San Agustín is still mostly passed over by visitors to South America, it's actually remarkably easy to slot into a classic tour of Colombia. There are four direct flights a week from Bogotá to Pitalito, a small town near the ruins.
Pingyao, China
By China specialist Duncan
If you want to experience the real Pingyao, you need to venture beyond the main streets (North, East, South and West streets). You'll leave behind their souvenir hawkers, cafes selling cappuccinos, and large tour groups, and enter a warren of mostly residential lanes.
Here, people sit outside their homes and cook dumplings, while papercutters refine their centuries-old art in tiny workshops (you can even sit and watch, with no pressure to buy).
Then again, you might argue that the crowds and commerce flooding Pingyao are appropriate. For this pastoral-seeming walled town was once the Qing dynasty's opium-fuelled equivalent to Wall Street or Canary Wharf.
It has a curious boom-and-bust history. After its banks collapsed in 1914, Pingyao became a backwater for much of the 20th century, a shell of its former mercantile, hustling self. That was, until China decided to take steps to preserve the town's heritage in 1986 — and UNESCO sealed the deal in the late 90s. Now, domestic and international visitors alike flock here annually in their thousands.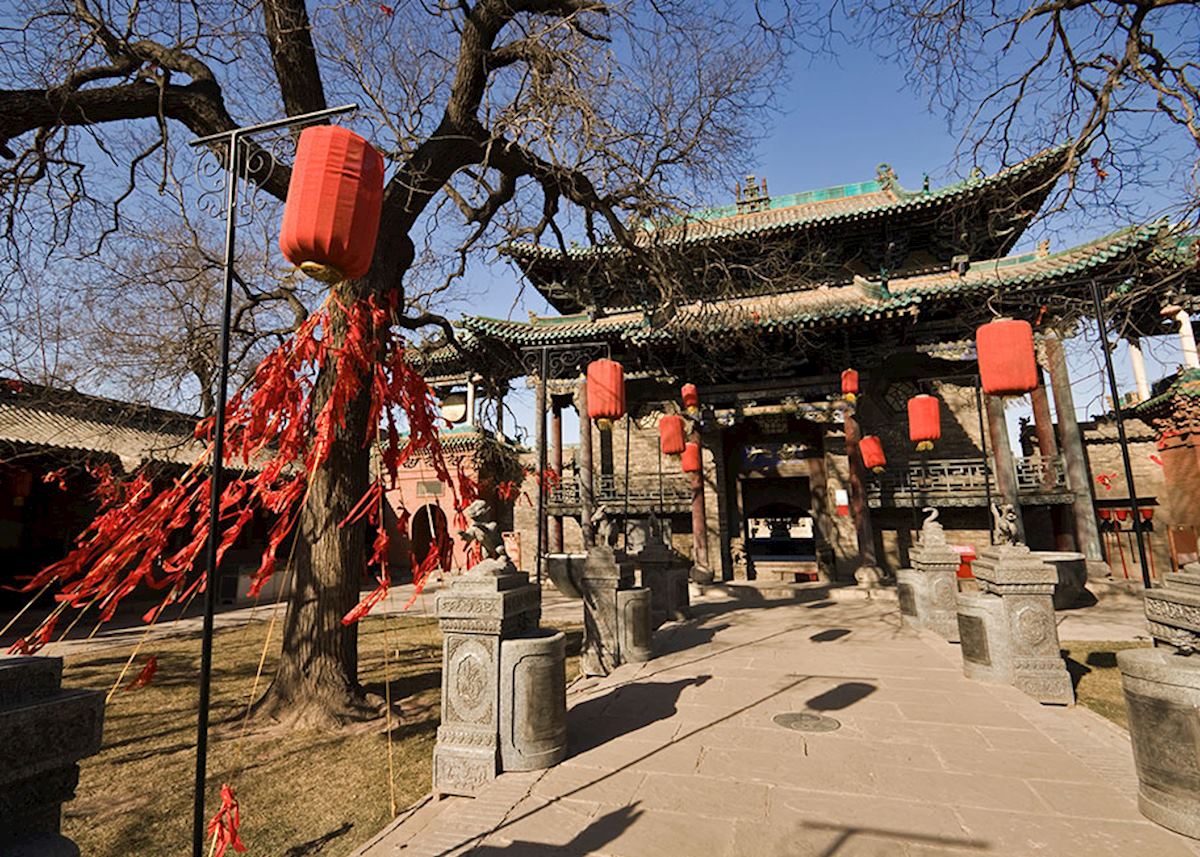 Temple, Pingyao, China
Today, wandering around its thoroughfares with your guide, you'll see careworn buildings that were once a network of draft banks called piaohao. These prospered in the late-19th century under the Qing. You can peek into some of them, including the very first branch, Rishengchang. While not the most polished or high-tech of museums, I enjoyed nosing around its former silver vaults, counting rooms and VIP quarters.
I then recommend taking a walk on the well-preserved city walls. You'll look down into grids of traditional Ming and Qing courtyard housing dating back to the 16th century, and you can even stay in a converted courtyard property, such as Jing's Residence. I really like Pingyao at night, when the town is slightly quieter, and the streets are lit by the dim glow of hundreds of paper lanterns.
Copán, Honduras
By Chris
Visiting Central America's Maya archaeological sites is a trip in its own right, and they're all rewarding in different ways, but in only a few cases does it really feel like you're stumbling upon a lost city. Uaxactún, in Guatemala, is an exception to this, and one of my preferred sites in the entire continent: before visiting the better-known Tikal, I'd camp overnight at this barely cleared, smaller site. Its stones are still crusted with lichens, and the jungle has run rampant around the ruins.
Copán is practically bubbling with commerce in comparison. Its temples, plazas, altars, ball courts and terraces occupy a well-cleared, well-kept complex, a little town has grown up nearby, and there's an excellent on-site museum. But, it's no Chichén Itzá — it can be quiet at most times of the day, not just first thing in the morning. And, by virtue of being in Honduras, it's well off the beaten track for most Western visitors, who often bypass the country.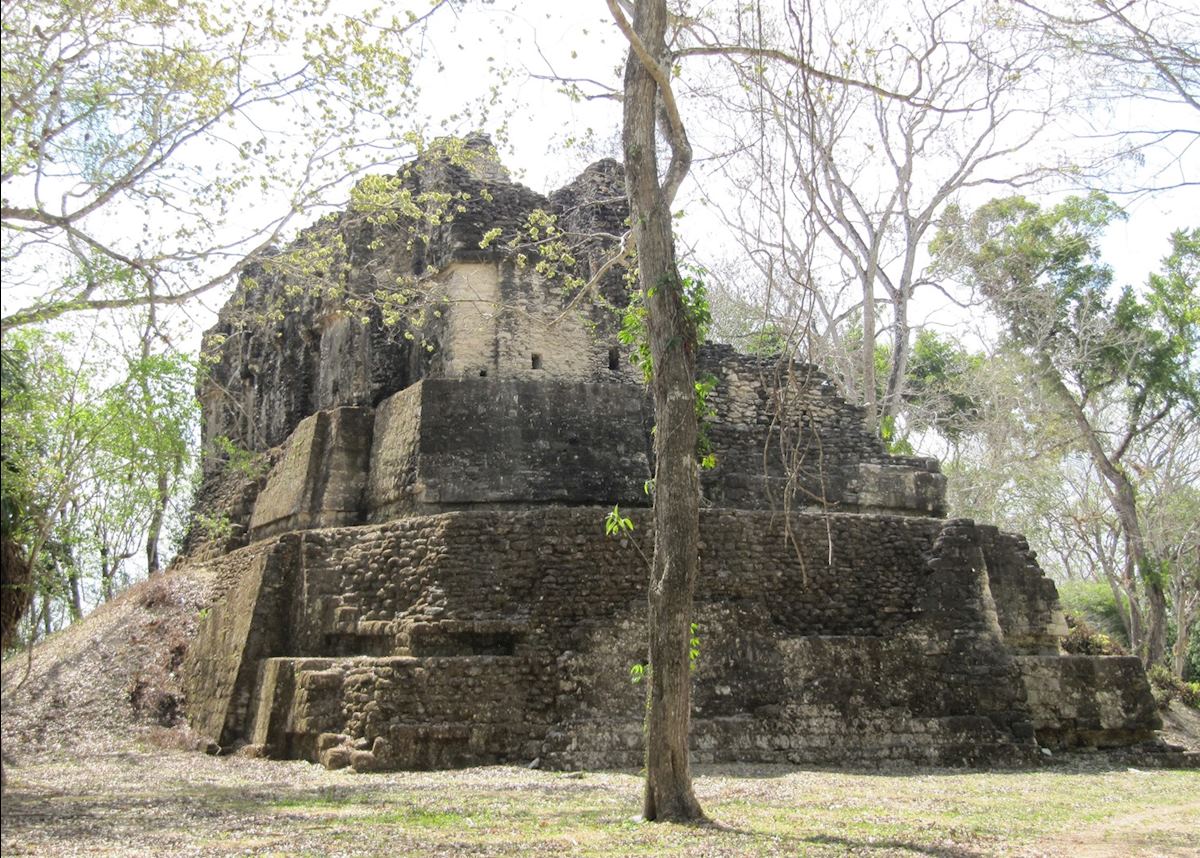 Mayan ruins at Uaxactún
I have a real affection for the site. In terms of Maya artwork, it's the pinnacle: you'll see intricate 3D stelae here, and a staircase that's encrusted with hieroglyphs (it forms the longest inscription found to date in Mesoamerica).
Only here can you walk through tunnels originally dug by archaeologists, and see how pyramids have been successively built over and concealed by preceding generations, as was the Maya custom. This subterranean perspective even lets you spy some of the pyramids' original bright paintwork.
And, as a birdwatcher, I'm particularly thrilled that scarlet macaws have been successfully reintroduced to this area. You might see them winging their way over the site as evening draws, heading to roost in the canopy.
Trip ideas for exploring forgotten places
---
Start thinking about your experience. These itineraries are simply suggestions for how you could enjoy some of the same experiences as our specialists. They're just for inspiration, because your trip will be created around your particular tastes.