Tom, Latin America Specialist
I graduated from Nottingham University in 2003 with a degree in Management Studies with Spanish. Having lived and studied in Spain for a year as part of my degree I then went travelling around South America for a year, visiting seven different countries and developing a passion for the continent and its wonderful variety of geography, people and cultures. I briefly returned to the UK before getting a job as a Tour Leader, which sent me back to Latin America.
Over the next four years I led tours in Peru, Guatemala, Honduras, Nicaragua, Argentina, Chile and Cuba — as well as a brief stint in East Africa. My highlights include camping on a glacier in Patagonia and listening to its slow, creaking progress during the night, climbing Peru's highest mountain (Mt. Huascaran) and playing volleyball (badly) with locals on Copacabana beach in Rio.
My first Audley trip was to Argentina and Brazil to see the hotels we use and to meet the people who run our trips on the ground. Since this trip, I have also returned to Chile and Cuba as well as visiting both Antarctica and the Arctic.
Speak to Tom

Start planning your tailor-made trip with Tom by calling 01993 838 618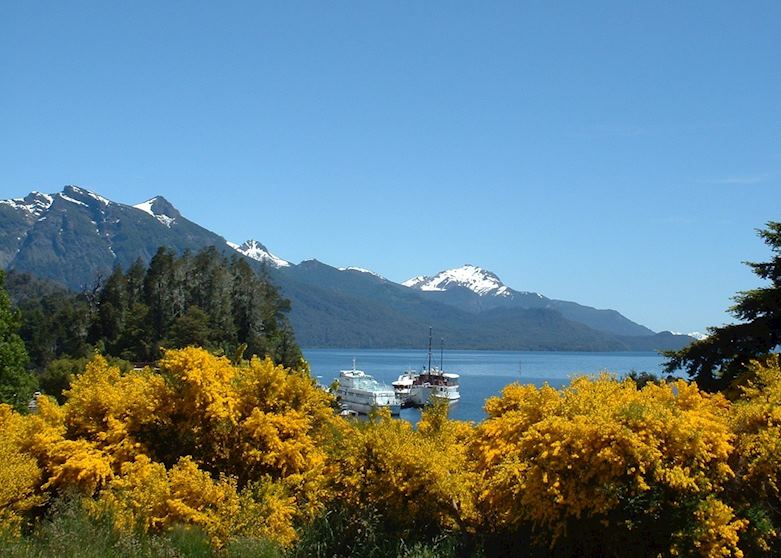 Argentina
Possibly my favourite destination is Bariloche in the Argentine Lake District.
Driving around the area you are presented with one stunning view after another - pretty lakes with forested mountains rising up from their shores and snow-capped peaks in the distance.
It is warm for much of the year, making it perfect for all sorts of activities, such as hiking, horse riding, mountain biking, and kayaking, and for a couple of months each winter it is home to some of the best skiing in South America.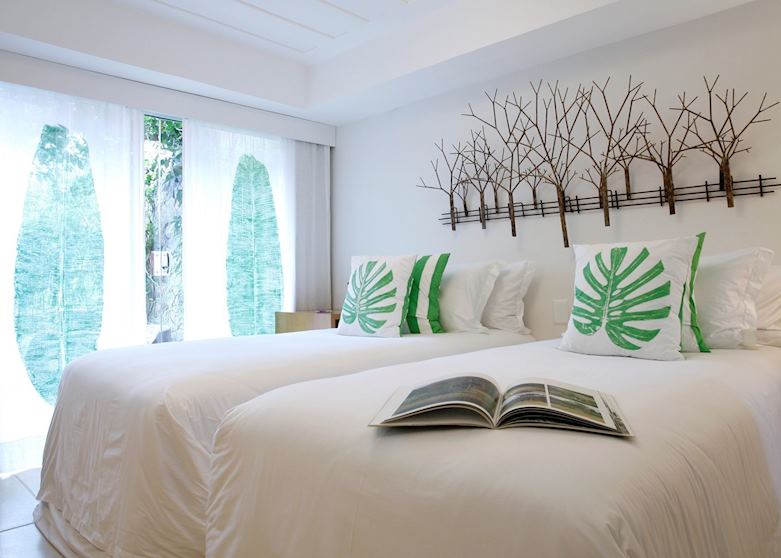 Brazil
As much as I enjoy being active and visiting new and exciting destinations, I also love having a few days at the end of each trip to completely relax before heading home.
The Insolito Boutique Hotel is perfect for this. It is comprised of only 11 individual bungalows which poke out from the vegetation-covered hillside, overlooking a beautiful calm bay. If you can tear yourself away from the pool and numerous 'chill-out' areas, you can get a water taxi to one of Buzios' many beaches and join the locals in some relaxation by the sea.
I'll never forget when…
Recently, while on a trip to Argentina with Audley I was lucky enough to stay at Eolo, near El Calafate in Argentine Patagonia.

One morning I decided to hike up the side of the valley behind the lodge. After a couple of hours I reached the top and was rewarded with stunning views of icebergs floating across Lago Argentino on one side and the distant towers of Las Torres del Paine, in Chile, on the other.

As I stood there on my own enjoying the view, three enormous Andean Condors appeared out of nowhere, briefly circled just a few metres above me and then continued on their way. A minute later they were gone, and if it wasn't for the photos that I managed to take of them, it would have almost felt like I had imagined it!