My first significant travel experience abroad was when I spent a semester studying in Barcelona, Spain. I instantly fell in love with travel and spent the following five months exploring different European countries. This was undoubtedly where my love for travel was sparked and I feel privileged to have been able to visit many countries since.
I joined Audley in order to blend my passion for travel with my expertise in customer service. On my most recent trip back to South Africa I drove along the Garden Route. On this two-week road trip, I was able to hike Cape Town's Table Mountain, wine-taste my way through Franschhoek, observe breaching whales from my hotel deck in Hermanus, and marvel over herds of elephant playing in the wild.
In my free time, you're most likely to find me on Lake Winnipesaukee, where I grew up.
Speak to Kristen

Start planning your trip to South Africa with Kristen by calling
1-855-402-3125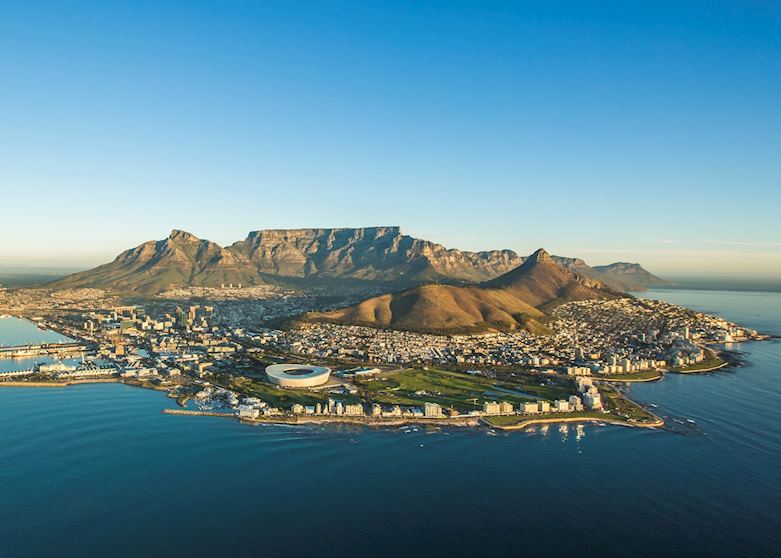 South Africa
Before visiting, I hadn't expected much of Cape Town but it's become one of my top destinations. It's got so much more to offer than most cities and a huge variety of things to do. The city itself is beguiling with its cosmopolitan mix of cultures, historic connections, dramatic setting and long stretch of waterfront and just beyond it you can explore the Winelands and the coastal fishing towns as well as the stark mountains in between. Cape Town offers the country's best food and wine along with unrestricted natural beauty, hiking, surfing and whale watching. I could go on, but that would give it all away…
Mauritius
Lakaz Chamarel is worlds away from the large beach resorts in Mauritius. Secluded in the mountains and surrounded by lush rainforest, it's a remarkably tranquil place in an idyllic location. You can take a walk to plunging waterfalls, ride your bike down the mountain to Le Morne beach, visit the Seven Coloured Earths' volcanic rock formations and watch the sun set over the ocean while listening to sounds of exotic birds. Lakaz Chamarel may not be where you'd initially think of staying in Mauritius, but its themed rooms, swimming pools, hiking trails, bike paths and viewpoints make it well worth a change of mind.
I'll never forget when…
We were approaching the last hour of our final safari in the Timbavati Game Reserve when we came across a lone giraffe. We had seen quite a few giraffes over the previous seven days but when someone noticed what appeared to be a deformity in her tail the tracker and guide lit up with excitement as they explained that she was about to give birth. We sat and watched but the guide prepared us for disappointment, explaining that these births are often unsuccessful. After what seemed like forever the calf fell to the ground and began to come to life. It was the most amazing experience ever.