If wildlife spotting is a passion, we can tailor-make your vacation in Australia to give you the best possible chances of encountering Australia's must-see species. Our specialists can plan your trip to make wildlife the main focus, or so it plays a part in a wider experience.
Start planning your wildlife trip to Australia

Start thinking about your experience. These itineraries are simply suggestions for how you could enjoy some of the same experiences as our specialists. They're just for inspiration, because your trip will be created around your particular tastes.
View All Tours in Australia
Weird and wonderful Australian wildlife
Dugong
Found in: Shark Bay, Western Australia
Dugongs are marine mammals that grow up to 9.5 feet long and weigh up to 880 pounds. Very docile creatures, they drift around in family groups, surfacing to breathe. Affectionately known as sea cows because they graze on seagrass, dugongs are among 16 endangered species that live in the Shark Bay World Heritage Area and Marine Park in Western Australia.
Quokka
Found on: Rottnest Island, near Perth
The quokka is a pint-sized kangaroo found only on the island of Rottnest, 10 miles off Perth's coast in Western Australia. The island is steeped in cultural history and is now a beautiful natural reserve, and the quokka is as important at attracting visitors as the stunning white beaches and dramatic scenery.
Cassowary
Found in: Daintree National Park
The cassowary is the third tallest bird in the world behind family members the ostrich and emu. A flightless bird, the cassowary lives in the rainforests of Northern Queensland. The female cassowary is larger than the male and weighs 104 pounds on average, with the males weighing an average of 84 pounds.
Thorny devil
Found in: Central & Outback Australia
Most at home in the arid desert scrub, you'll find thorny devils across the sand plains of central and western Australia. They're covered in cone-shaped spines, which both protect them and help to collect water that is channeled through grooves to their mouth. For food, the thorny devils feast on ants, eating up to 1,000 in one sitting. Despite their ferocious spines they are hunted by bustards and goannas so their camouflage coloring and false head on the back of their necks are essential for survival.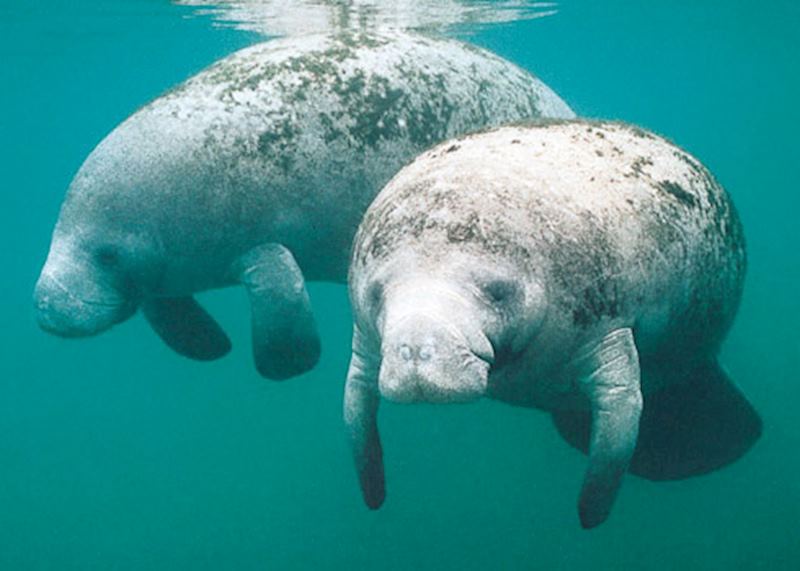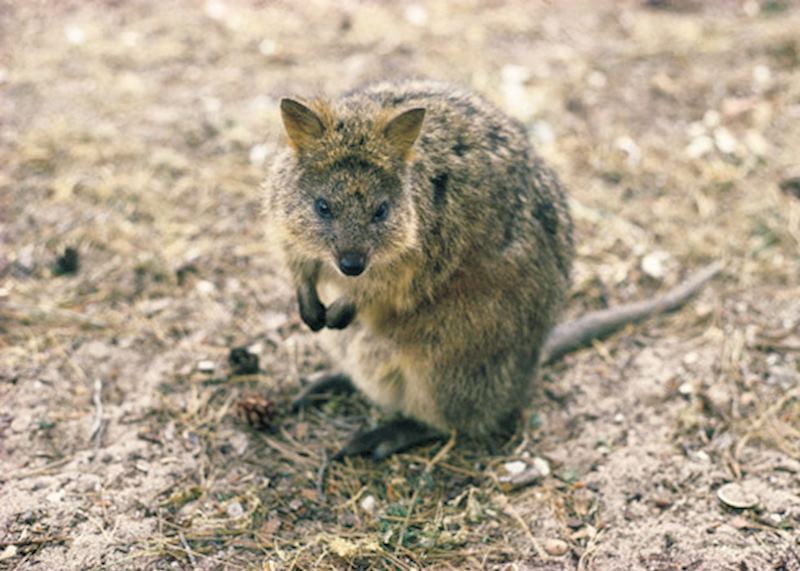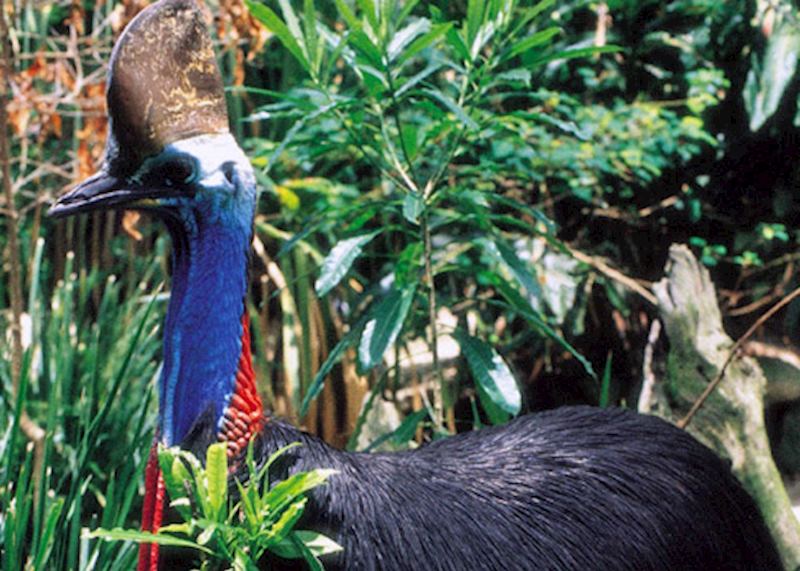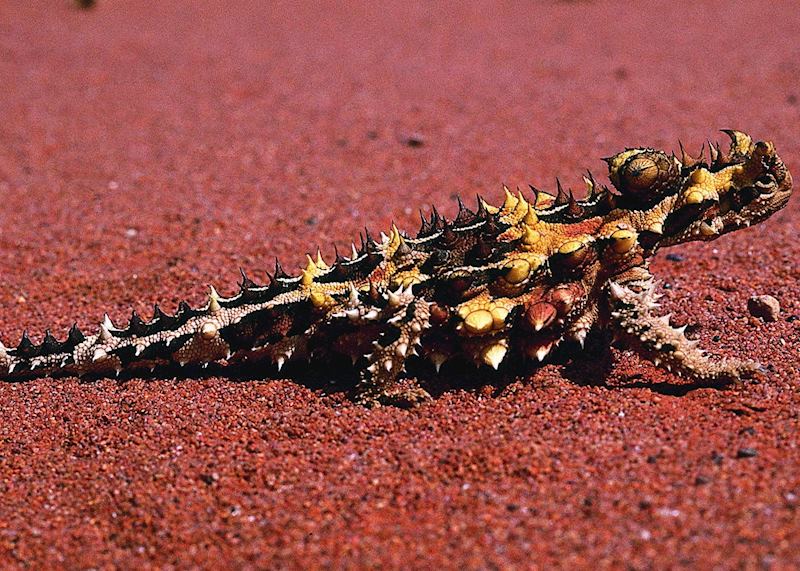 Australia's wildlife hot spots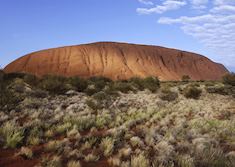 - Great for kangaroos
The Uluru-Kata Tjuta National Park was awarded dual World Heritage status for both ancient culture and its natural attributes, and it is worthwhile for anyone visiting the park to look beyond the rock and learn something of its significance.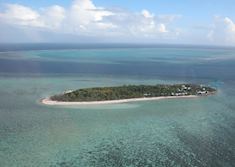 - Great for birds and turtles
Heron Island is a true coral cay right on the Great Barrier Reef: here you can swim off the beach into an endless garden of coral and come face to face with the heaving kaleidoscope of marine life that lives just inches below the surface of the water.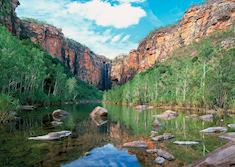 - Great for birdlife and crocodile Kakadu National Park is made up of rugged stony plateau, red escarpments riven by waterfalls, twisting rivers and wetlands festooned with flowers and birds: add in Aboriginal rock art sites and it's easy to see why this is one of the most important UNESCO World-Heritage areas.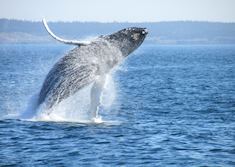 - Great for whales, whale sharks and turtles
The astonishing Ningaloo Marine Park is famed for its massive fringing barrier reef that stretches for 200 miles. The gentle whale shark is a seasonal visitor here between March and June.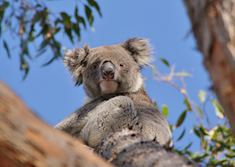 - Great for koala, kangaroo, wombat, echidna, little penguins and sea lions
With a thriving wildlife population, encircled by a coastline of towering cliffs and sheltered beaches, washed by turquoise seas and rocks aptly named 'Remarkable' for the extraordinary shapes they have been fashioned into, Kangaroo Island is an island to revel in.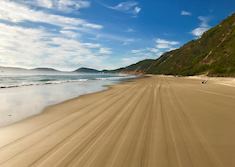 - Great for dingoes and sharks
Fraser island is awash with color; blinding white sand flanks the milky turquoise and inky blue-black lakes, the dense green center contrasting wonderfully.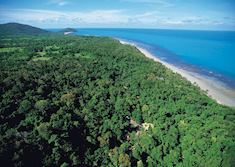 - Great for Cassowary birds
The Daintree Forest dates back 100 million years and stretches through Cape Tribulation, an area of rugged mountain ranges and rainforest that tumbles down to the beach.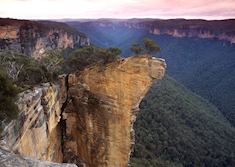 - Great for all-round Aussie wildlife
Listed on the World Heritage register, the Blue Mountains are known for eucalypt forests, rare plants, spectacular scenery, waterfalls, lookouts, cliff faces and numerous walking tracks.
Further reading