As Rick Stein's search for the best curry in India comes to an end, here at Audley we're also in search of the best Indian food to be found in India and ask our specialists where and when they had their tastiest dishes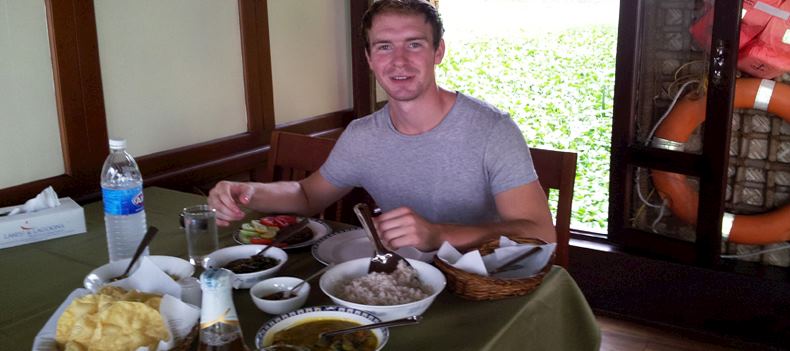 Pearl Spot fish, Kerala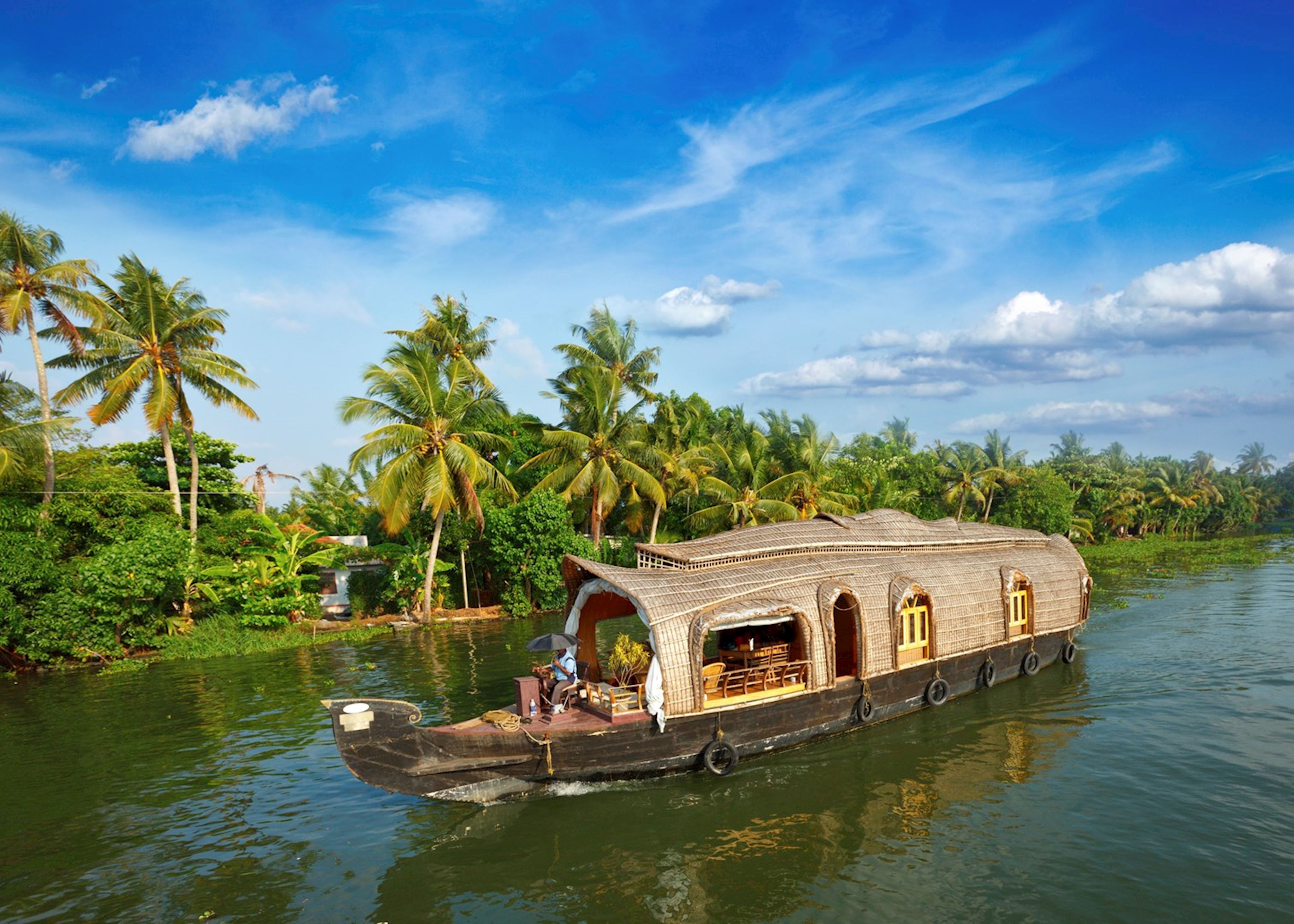 I would recommend marinated Pearl Spot fish which they serve on the houseboats in Kerala as a delicacy.
This recipe is an exotic dish of Karimeen fry (also known as Pearl Spot fish) cooked in Kerala style. The Karimeen fry is a spicy fried fish coated with zesty masala (lemon juice, red chilies). Karimeen is one of the most important fish species in Kerala state and is also the state fish of Kerala.
Bhel Puri, Mumbai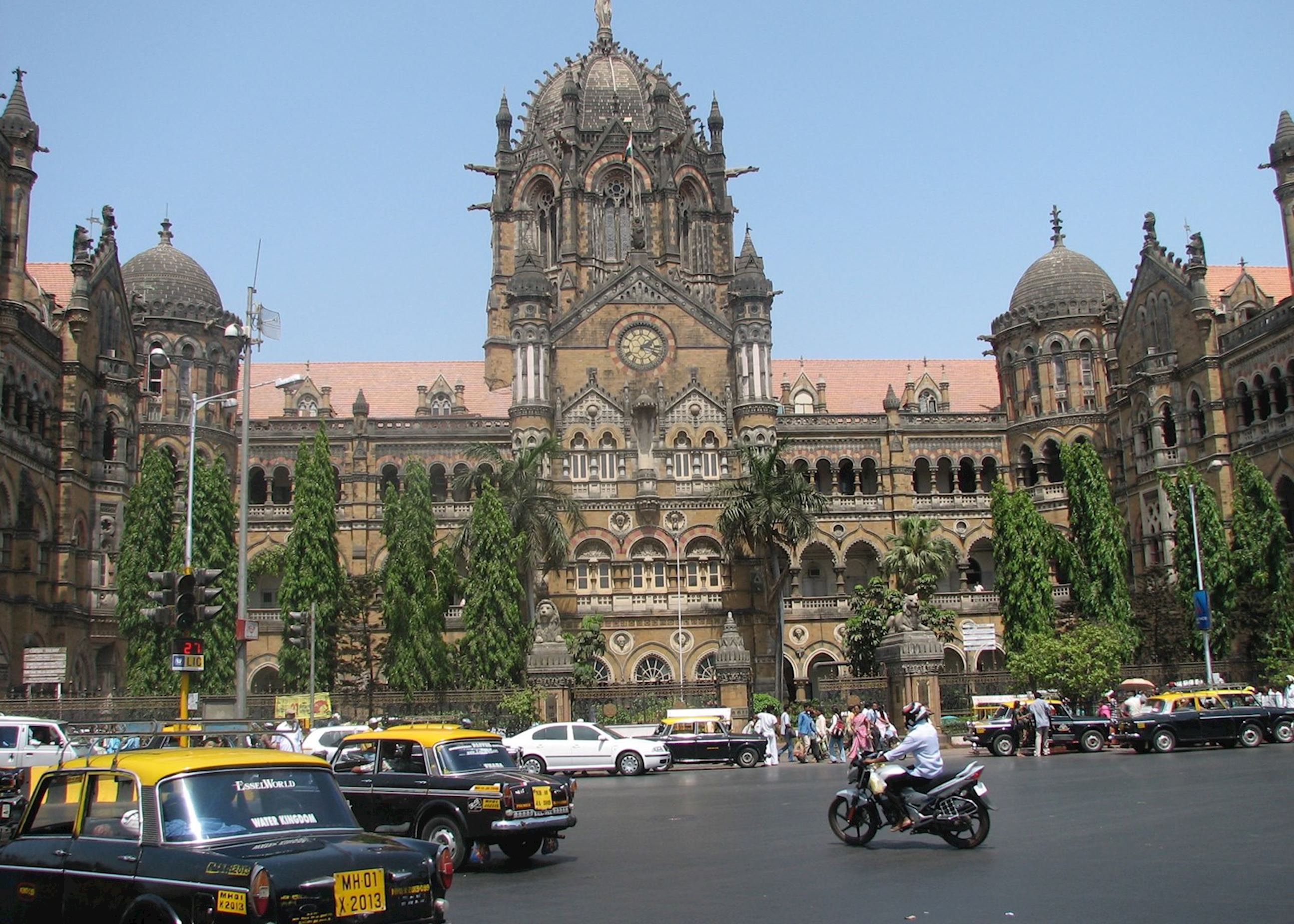 Bhel Puri is a delicious, savory Indian snack which consists of puffed rice, various styles of "Bombay Mix", diced potatoes, tomatoes, sliced onions, fresh yogurt, tamarind sauce, lemon juice, and coriander all piled up on top of one another.
Bhel Puri is generally identified with Mumbai, (which is perhaps where the term "Bombay Mix" comes from) particularly with Chowpatty Beach. On Chowpatty beach, there are many vendors who sell this dish and will call out to you as you approach. It is a delicious and surprisingly filling snack to keep you going through a day of sightseeing, and a must-try for visitors to Mumbai.
Keralan fish curry, Kerala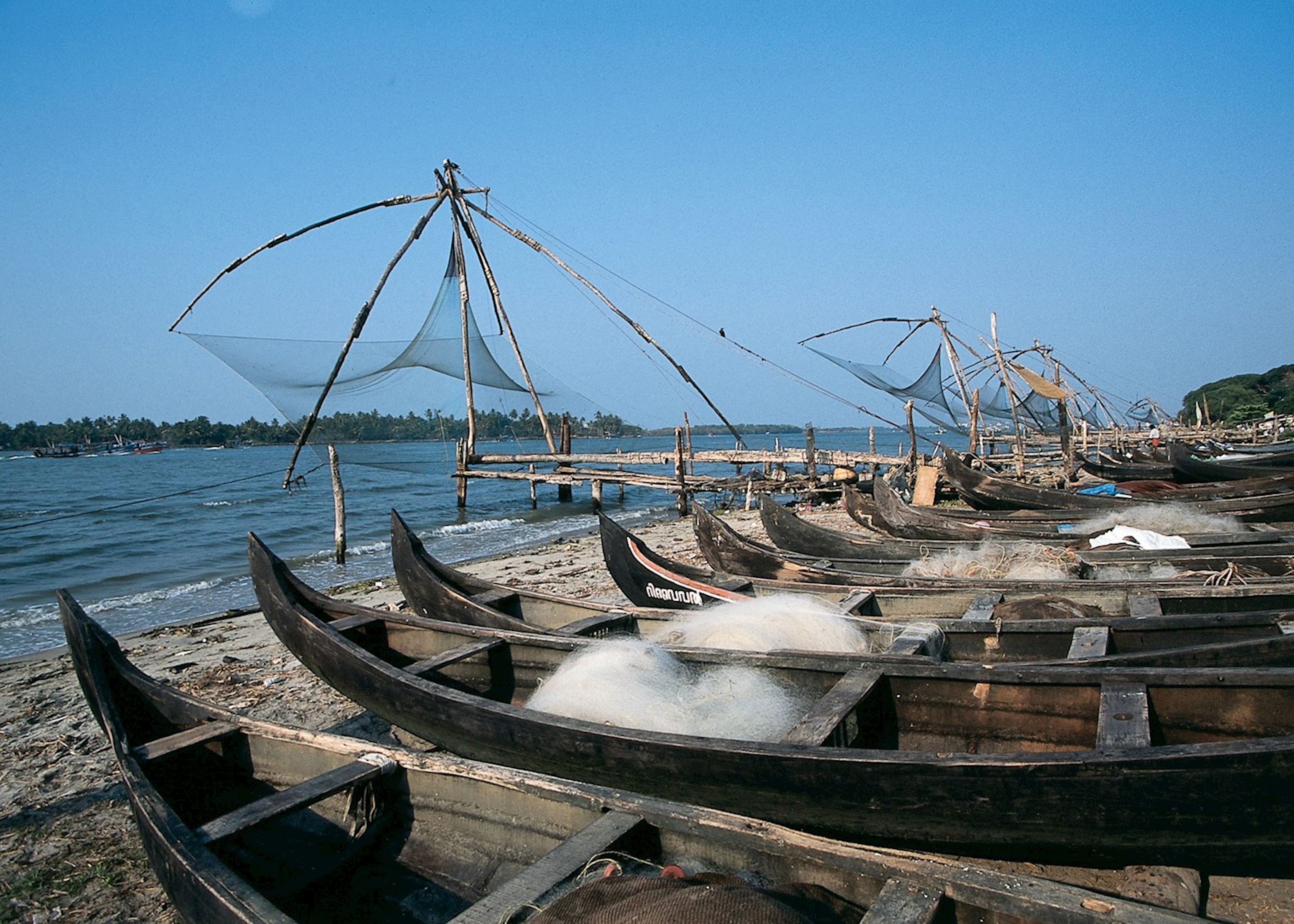 I discovered this recipe whilst staying at a rural homestay in Palakkad. In addition to the warm, friendly service and beautiful surroundings, it was the delicious, home-cooked food that became a highlight of the visit. The freshness of the ingredients and the subtle and expertly blended spices struck a chord with my taste buds, so much so that I had to get the recipe to try it for myself when I got home!
Ingredients
Approx. 10 pieces of fish cut into 4 cm cubes (any fish goes, although traditionally Seer Fish or King Fish is used, both members of the mackerel family).
15 shallots, peeled.
10 cloves of garlic, peeled.
A chunk of ginger (approx. 2.5 cm).
30 ml coconut oil.
½ tsp mustard powder.
¼ tsp fenugreek.
1 tbsp red chili powder (less if you prefer your curry mild).
A few curry leaves.
4 pieces Malabar tamarind or 2 tbsp tamarind paste.
Salt to taste.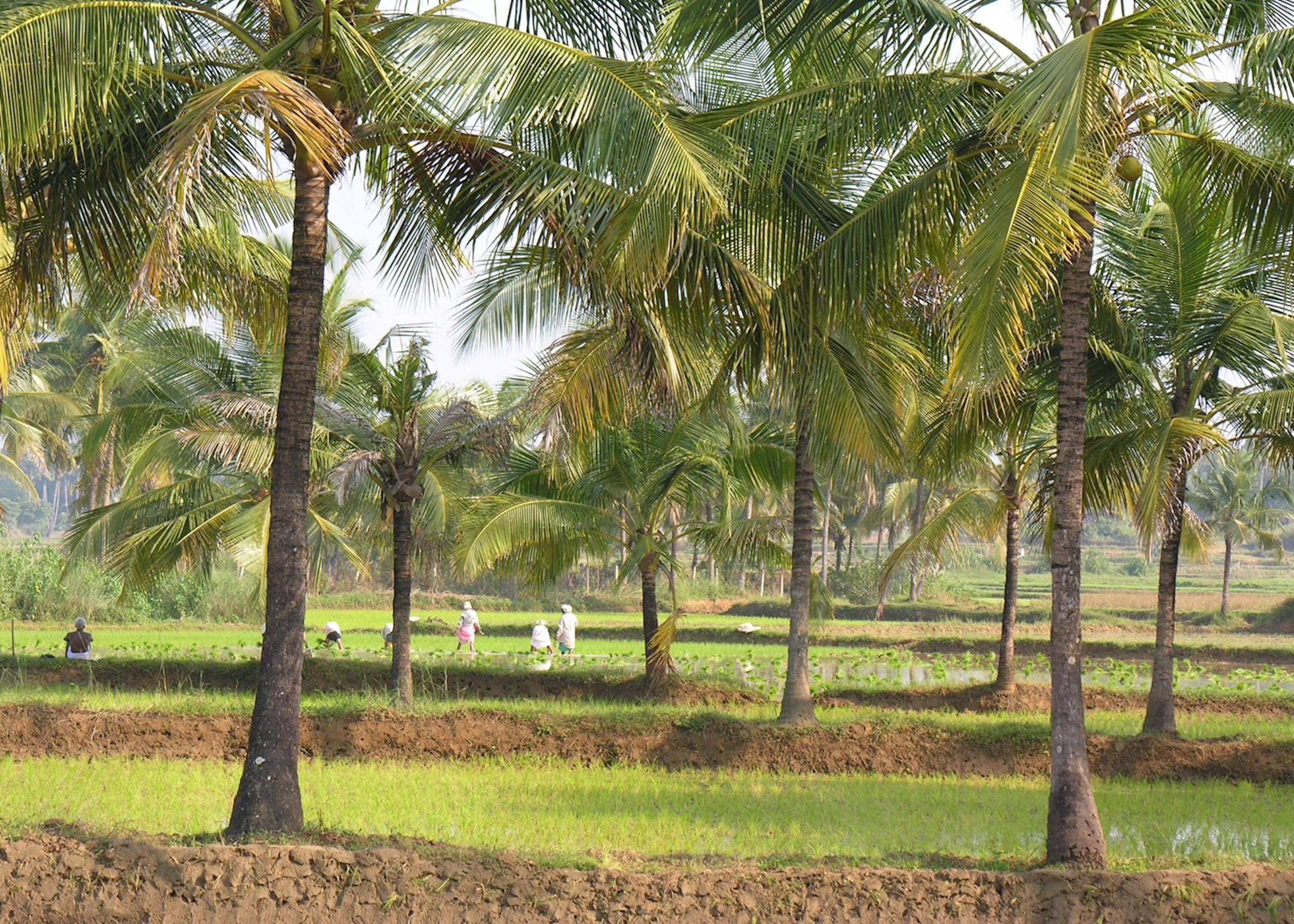 Method (serves six)
1. Crush the shallots, garlic and ginger in a pestle and mortar or food blender.
2. Pour the oil into a large, heated pan or wok and add the mustard, fenugreek and the crushed ingredients.
3. When well sautéed and fragrant, add the red chili powder and pour in enough water to loosen the sauce.
4. Add the curry leaves, tamarind and salt.
5. Once the mixture is boiling, add in the fish and allow it to cook for a few minutes until tender.
6. This dish is best served a few hours after cooking, so that the flavors develop and are absorbed by the fish.
Chicken curry, Calcutta
Stuart's friend from Calcutta, Ritika, recommends this recipe for chicken curry.
Ingredients (serves two):
Onions (2)
Tomatoes (1 small one)
Coriander (chopped)
Chopped garlic (4-5 cloves)
Ginger paste (1 tsp)
Garlic paste (1 tsp)
Green chilies (chopped, depending on taste)
Chicken (diced into small pieces)
Spices:
Cumin seeds (1 tsp)
Cumin powder (1 tablespoon)
Coriander powder (1 tablespoon)
Turmeric powder (1 ½ tsp)
Garam masala (1 tsp)
Red Chili powder (if you want it nice and hot)
Whole spices — Clove(4-5), ½ inch cinnamon stick, cardamom (5-7), bay leaves (3),
Chicken Curry powder (optional)
Preparation:
(High flame)
Pour sufficient oil in a pan (about ¼ cup). When the oil is hot add 1 teaspoon of cumin seeds. They need to begin to splutter and turn dark.
Then add the sliced onions and immediately add 1 ½ teaspoons of turmeric and salt (to taste)and fry well till they turn golden brown.
Then add the chopped garlic (4-5), ginger-garlic paste (1 tsp each), chopped green chilies and all the ground spices. After about 2 minutes add the whole spices and fry really well and the chicken curry masala and fry for about 1 min.
Now add the diced chicken and fry well. Then turn the heat to medium and add the chopped tomatoes and fry for 1 minute.
See how much of water the chicken gives out and if needed add ½ cup of water and stir well.
Cover and cook on medium heat till the chicken is done.
Add chopped coriander leaves and turn off the hob in 30 secs. Keep it covered for a few minutes.
Serve hot with naan/parathas or rice.
Ayesha Manzil homestay, Kerala
If you stay with Faiza and her husband Moosa at this friendly homestay in on the Malabar coast, Tellicherry, you can visit the local market for ingredients and have a cooking lesson with Faiza.
Faiza is a renowned cook of Keralan Mopillah cuisine using local seafood and spices and her recipes have already appeared in a number of books and magazines. Niall stayed here and says it was some of the best Indian food he's tasted.
Indian food excursions
Your lesson will begin with a visit to the local fish market, held twice daily in Tellicherry. There is a huge range of seafood caught here and you are sure to find some tasty ingredients.

Locally known as 'kettuvallam', these craft have been converted into simple, furnished houseboats with en suite bedrooms, an open lounge and eating area, a deck and kitchenette.