We always try to lighten our footprint on the destinations we visit and deliberately seek out hotels that also go the extra mile when it comes to responsible travel, whether that's in the form of eco-aware design or a matter of giving back to the local community. Here's a list of some that we like best, including a lodge in Kenya that works to protect black rhino populations and a hotel in Cambodia that supports Khmer artisans and former street children.
Rhino conservation and tracking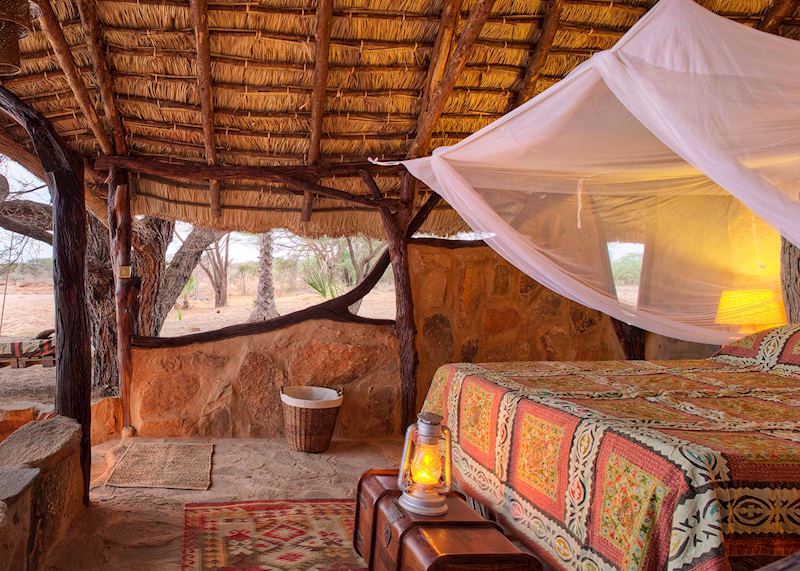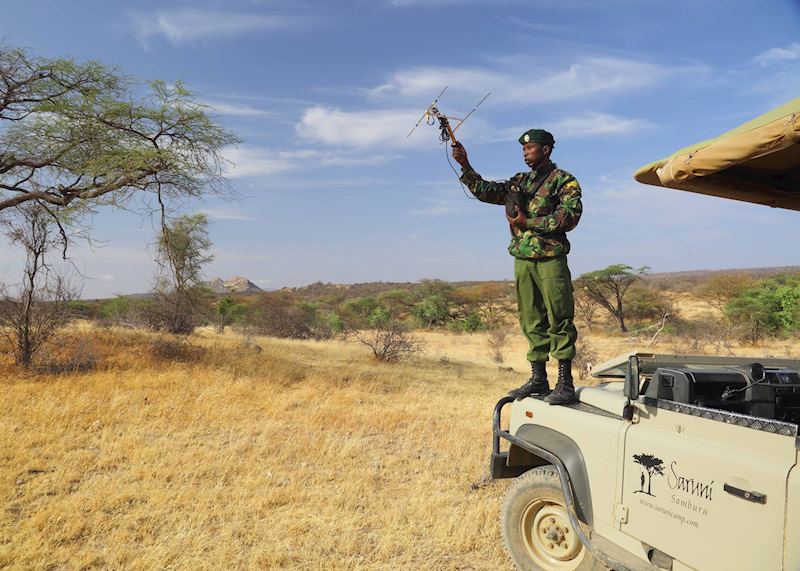 Where? Sera Conservancy, northern Kenya
What? Saruni Rhino, an intimate lodge that focuses on black rhino tracking and conservation.
Why? Sera is the first community-run conservancy in Africa to own and operate a sanctuary dedicated to the conservation of black rhino, which have been reintroduced to the area after their numbers were eradicated here more than 50 years ago.
By staying at Saruni Rhino, in the heart of northern Kenya's remote wilderness, your conservation fees go directly into protecting this critically endangered species. And, you get to head out to track them on foot, following experienced rangers who combine traditional Samburu tracking techniques with modern methods such as GPS to locate the rhino. There's nowhere else in East Africa that allows you to get this close to black rhino on foot.
Saruni Rhino employs people from local Samburu communities, so they too see the benefits of black rhino conservation. Built from natural stone and thatch, the lodge has just three bandas (rustic stone cottages), each set beneath doum palms along a dry riverbed that's frequently visited by elephant.
How to experience it: You can add a couple of nights at Saruni Rhino onto this luxury Kenya safari trip idea, which journeys into northern Kenya's Samburu National Reserve, about an hour and a half's drive from Sera Conservancy.
Siem Reap beyond the temples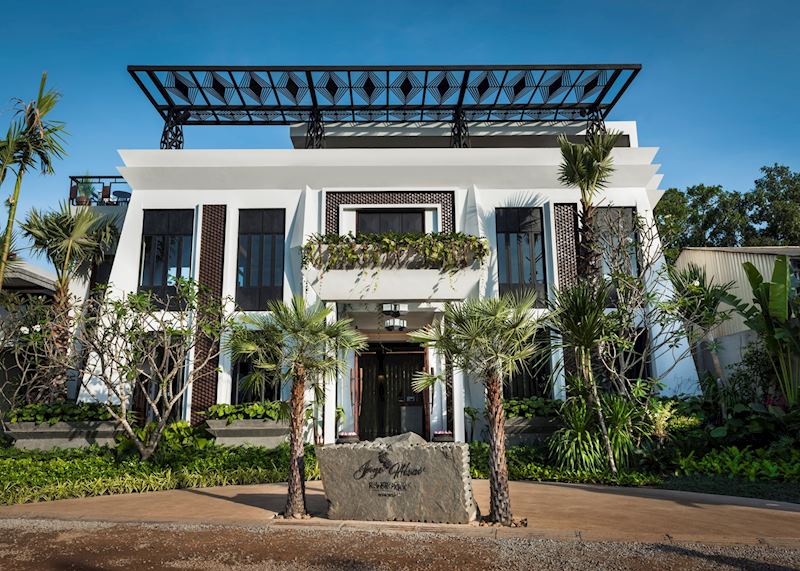 Where? Siem Reap, Cambodia
What? Jaya House River Park
Why? Walk through this hotel's doors and you're greeted with the scent of lotus blossoms and a refillable water bottle. Refill not Landfill, a campaign to reduce plastic waste, is just one of the ways the property aims to have a positive impact. By staying here you're also contributing to a range of charities, including The Green Gecko Project, which supports former street children — and there's the opportunity to help the hotel's local litter-picking initiative.
You're a short tuk-tuk ride from Angkor Wat (ideal for a sunset visit after the crowds have gone) and well-located to explore the lesser-visited temples of Angkor.
You can also visit the Made-in-Cambodia Market, started by Jaya House. Here, Khmer artisans sell their handmade goods and snacks. You'll see paintings being finished off and lacquerware pots polished. We particularly recommend the bright bags made from old cement packaging (they seem to last forever).
How to experience it: Visit Siem Reap as part of a trip focusing on Cambodia's nature and communities, which can include time in a safari-style tent in the Cardamom Mountains and a visit to an elephant sanctuary near Phnom Penh.
Desert silence in the Middle East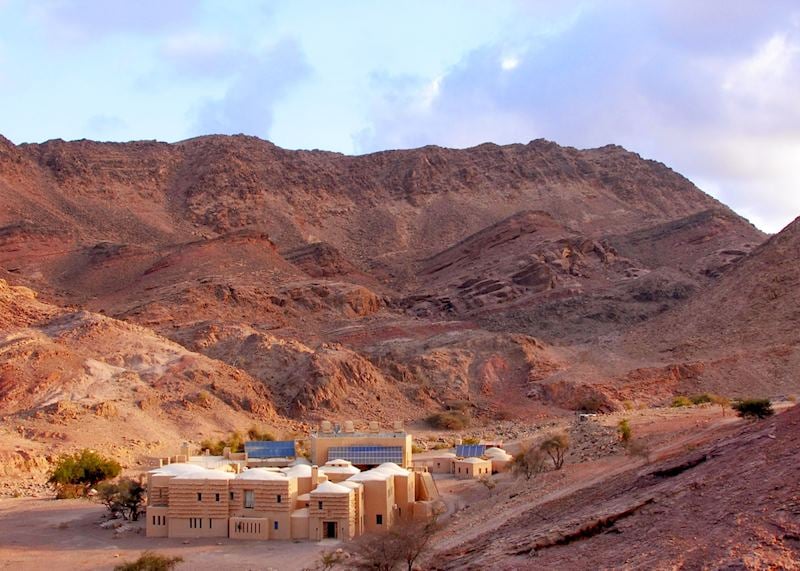 Where? Dana Biosphere Reserve, Jordan
What? Feynan Ecolodge, an ecologically conscious hotel.
Why? Eco-minded travel isn't as advanced in the Middle East as it is in other parts of the world, making Jordan's Royal Society for the Conservation of Nature almost unique in the region. It preserves and protects the kingdom's fragile ecosystems. The society manages ten nature reserves across the country, where it has reintroduced endangered Arabian oryx, gazelles and ibex, among other achievements.
If you want to experience Jordan's desert ecosystem, we suggest a stay at the RSCN-run Feynan Ecolodge, a remote lodge hidden in a wadi in the heart of Dana Biosphere Reserve. A candlelit adobe complex, it's a shady retreat that's far from anything. The solar-powered lodge also employs locals to help support local communities.
A stay here gives you the chance to unwind in pristine wilderness. You can stargaze in the unpolluted night sky, sip sweet mint tea with local Bedouin, hike amid the stark scenery, explore local archaeological sites, or simply relax among the lodge's courtyards and terraces.
How to experience it: Add a couple of nights at Feynan onto this tour of Jordan's nature reserves that includes the Dhibben Forest and Azraq Wetlands as well as Petra, Jerash and Wadi Rum.
The Galapagos Islands' first luxury eco-cruise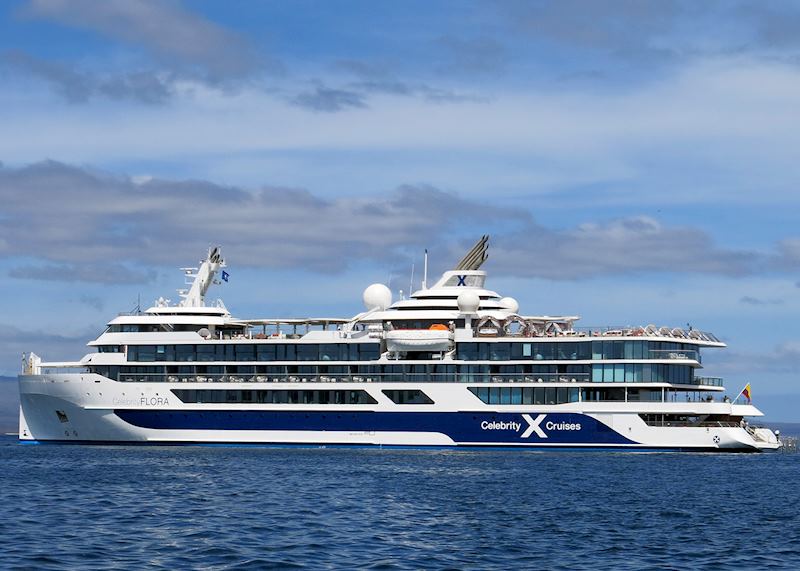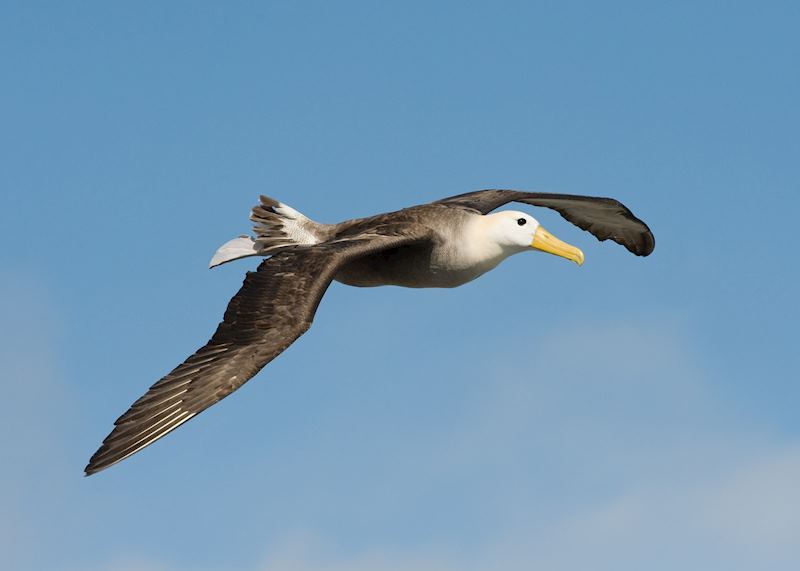 Where? The Galapagos Islands, Ecuador
What? The Celebrity Flora
Why? It's a Galapagos cruise, but not as you know it. The Celebrity Flora is very much an expedition cruise, with options for exploring the biodiverse Galapagos Islands on foot, by panga (skiff), and by kayak. But, it also offers the chance to see the islands in unprecedented luxury.
Every cabin is a suite, and the vessel is equipped with all the amenities you'd normally associate with a luxury liner: plush interiors, top-notch service, a library, a plunge pool and a hot tub. More unusually, there's even a laboratory where you can use microscopes to examine the islands' geology.
The ship has also been designed to be as ecologically friendly as possible. For example, there's no anchor — the ship uses a dynamic positioning system when mooring, so as not to damage ocean floor corals. Every suite is equipped with potable water, which you can use to refill the metal water flask provided, and single-use plastic is kept to a minimum. Plus, all food is sourced locally as far as possible.
All itineraries include the chance to plant trees on Santa Cruz Island to help reforestation efforts, but you can also visit other islands in the archipelago. We like Española, where, between April and November, you can observe breeding waved albatrosses.
How to experience it: This cruise is very new, so for now your best option is to contact Galapagos specialist Caroline who's just returned from a research trip on board the Celebrity Flora.
A rural retreat in China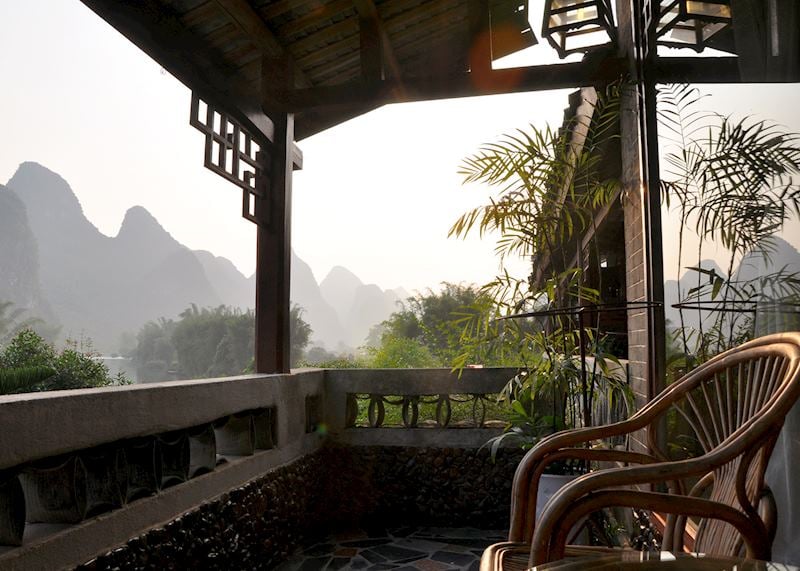 Where? Yangshuo, Guangxi province, China
What? Yangshuo Mountain Retreat
Why? Tours to China often involve a flurry of activity and new experiences, and, if it's your first time in the country, it's easy to become a little overwhelmed by it all. So, we advise taking some time out in the middle of your trip — ideally somewhere rural — to recharge your batteries. And, the Yangshuo Mountain Retreat is one of the best places for that.
This property is set on the banks of the placid Yulong River, and overlooks a cluster of the region's stumpy limestone pinnacles. You can use the hotel's free bicycles to take a leisurely pedal along the riverbanks, passing farmlands with working water buffaloes. You can also take rafting trips down the river and take part in one of the hotel's calligraphy or t'ai chi classes. Or, while away an afternoon simply sitting in the gardens with a drink, watching the sun sink over the karst mountains.
We encourage you to make use of your minibar and room service, and peruse the hotel's gift shop: 25% of everything purchased goes toward funding educational projects for local farming communities.
How to experience it: You can insert Yangshuo into a classic China tour, following it up with a day among the rice terraces of Longji, before heading on to the bright lights of Shanghai.
A private estate that gives back in New Zealand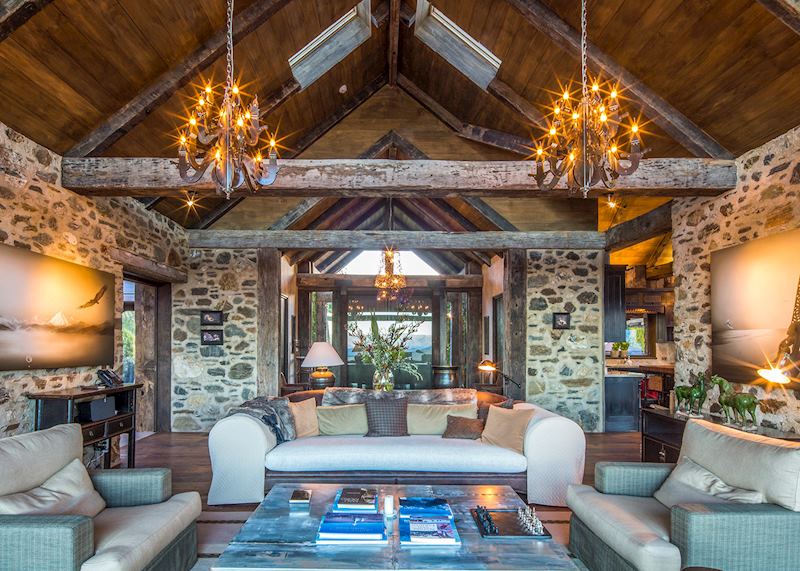 Where? New Zealand's South Island, near Wanaka
What? Mahu Whenua
Why? This luxury lodge's Māori name (Healing of the Land) says it all: 90% of Mahu Whenua's land is protected by New Zealand covenants, meaning it can never be built on. The size of land involved is vast: stay on this property, and you have access to 517 sq km (200 sq miles) of rolling paddocks and tussock farmland. The blue streak of Lake Wanaka itself and the white-headed mountains of Mount Aspiring National Park hover on the horizon.
It's New Zealand's largest conservation undertaking on private land — and, with its rustic, homestead-like design, the lodge blends unobtrusively into a mountainside.
Much of this land is being replanted with native species to help combat encroaching (and habitat-destroying) wilding conifers, and native birds such as pukekos are also being introduced and bred. As a guest at the property, you can take part in all of these efforts, including replanting trees.
There are many ways you can spend your time in this region, and Paul from our New Zealand team shares his ideas in our guide to New Zealand's luxury wilderness lodges. Enthusiastic riders might like to check out the lodge's private stables, and the range of trails around the grounds.
How to experience it: Spend a few days at Mahu Whenua as part of a Classic New Zealand self-drive, crossing the Southern Alps to observe marine life in Kaikoura. You can even head down to Te Anau to explore the Fiordland National Park.