By Heather, responsible travel and sustainability manager
On International Women's Day, I think it's more important than ever to celebrate the achievements of women in the travel industry, but also acknowledge that around the globe — and here at home — the industry still has a long path to tread before it reaches gender equity.
As Audley's responsible travel and sustainability manager, it's vital to me that we work to lift up women wherever possible — not only is it the right thing to do, but it's also helped us to get a deeper understanding of the destinations we love. After all, women hold up half the sky, so if we didn't work with them, we'd be missing out on half the story.
Women make up a large portion of workers within the industry, but they tend to be in low-skilled, low paid roles. As an industry, we have a responsibility to help change this by employing women into management and leadership roles and continuing to highlight the benefits women bring to the industry.
Over the decades, we've been thrilled to work with some truly extraordinary individuals in all corners of the world, and would like to introduce you to just a few who you can meet on your own travels.
Meet Hotelier Giulia & her family at Hotel Belvedere, Italy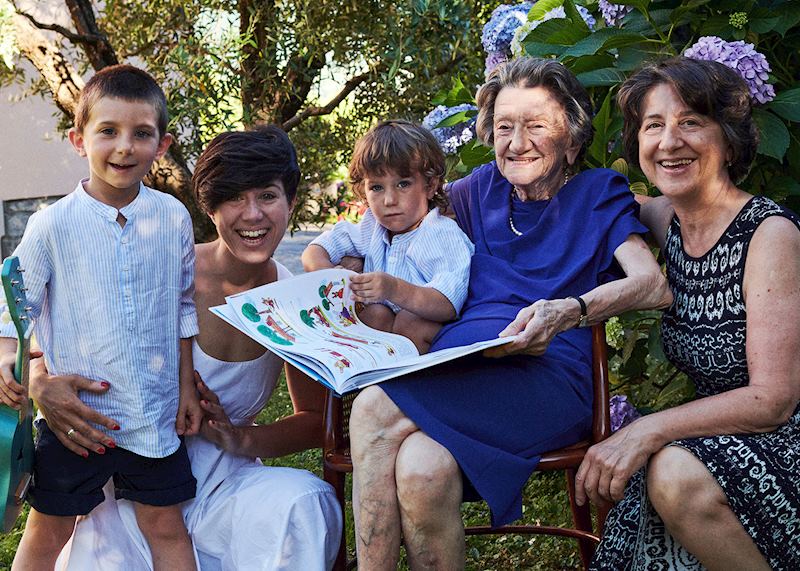 Passed down from mother to daughter since 1880, Hotel Belvedere has been in Giulia's family for five generations. The hotel is nestled on a hillside in Bellagio, overlooking Lake Como, and today Giulia runs it alongside her mother and grandmother.
What do you love most about your job?
The opportunity to meet people from all over the world, every single day, both guests and working partners. Speaking with them helps you to see things differently and notice aspects of your property — a view, a particular moment of a stay, an experience — you've never thought about before. These continuous exchanges are confirmation that what we do is one of the most beautiful jobs. All the challenges we face become opportunities and we know they're always worth it.
How does being female-run set your hotel apart from others?
The way my mother and grandmother have taken care of our colleagues over the years is impressive, we always put our people first in every choice and some of them have been working with us for years and years, so we've built a beautiful relationship with them and their families.
It's not just because it's always been run by females, but because of our family heritage and the culture in which my grandmother, my mother, and I myself grew up in. Caring is a natural attitude for us, and the way our people treat and interact with guests is a natural reflection. This is one of the main reasons our guests choose us, they feel at home.

What's it like to be a woman working in the travel industry in Italy? Are there any specific challenges you face, and how do you overcome these?
What happened to my mother, Tiziana, is a good example of this. She and my father, Mauro, worked great together and they completely changed the level and quality of the overall offer. In 1999, my father passed away suddenly in an accident and my mother had to take over everything herself. Many people were sure she'd fail because, as a woman, she could not have the strength, will, or power of a 'real entrepreneur'. But, she ran the business with such a high level of care, empathy, vision, dedication, and love.
I've experienced the same feeling on some occasions, for example when I attend working events people tend to refer first to my husband, as they assume he is running the business. But, nobody who works here has ever doubted the competence, the ability nor the efficiency of my mother or mine, based on the fact that we are women. Day by day, we stand for ourselves and our colleagues, doing our best to help them balance work and family, and focusing on their personal needs.
How can we support the continued movement to bring more women into the industry?
As in every other industry, investing in the training of young women and giving them the right and fair working conditions for them to do their best is key. It's important to understand and not underestimate that most working women also bear the emotional burden of the whole family.
During a job interview, no man is asked whether he's married, lives with his partner, has children. Treating women as 'just' people and keeping in mind that they may face many challenges men usually don't is a big matter.
You can stay at Hotel Belvedere as part of a trip to North Italy and Italian Lakes region.
Meet Hiromi, director of Tour du Lac, Japan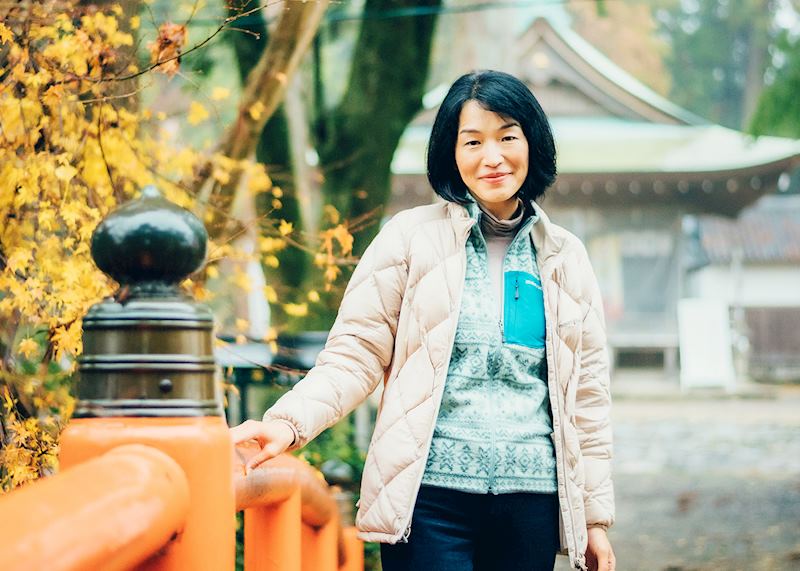 Hiromi Kawaguchi and her all-female team have created a range of experiences that take you into the rural communities around Lake Biwa, a half-hour train ride from Kyoto. Their aim is not only to introduce you to the region's traditional customs, but also to the people who uphold them, celebrating rural, domestic histories as something just as valuable as Japan's big-ticket cities and sights.
Working closely with local communities, Hiromi includes experiences that are often over-stylized or overlooked by the tourism industry, and creates the opportunity for you to try these usually women-led skills and crafts for yourself, authentically. This might include a tea ceremony or kimono dressing and traditional hair styling.
Can you tell us a little about Tour du Lac and what you do?
We're a boutique tour company based in Shiga Prefecture on the western shore of Lake Biwa, the largest lake in Japan. On our tours, you can experience Japanese traditional life, for example through a farm-to-table cooking experience, while enjoying heartwarming exchanges with our local host families, who welcome you with their natural hospitality.

What's it like to be a woman working in Japan in the travel industry?
We've created tours that make the most of our knowledge of being women with families or children, and these tours have been very well received. The travel industry is rapidly growing, and I feel that there are tremendous opportunities for many women to produce unique tours or experiences that take advantage of their individual personalities or backgrounds.
Are there any specific challenges you face and if so, what are they and how do you personally overcome these?
Many rural areas in Japan are suffering from a decreasing birthrate and aging population, and our area is no exception. The farmers we work with are mostly elderly, so we have the challenge of raising the next generation to carry on the beautiful traditions of this region.
How can we support the continued movement to bring more women into the industry?
Creating a great tour requires a lot of research, careful preparation, and coordination. It's most encouraging to receive fair recognition for these. If the income is stable and the working conditions are attractive, everyone regardless of gender would love to work. I believe we must create such an industry.
You can meet Hiromi and her team on this suggested itinerary exploring Japan by rail.
Meet Anu, owner of Mela Kothi — Chambal Safari Lodge, India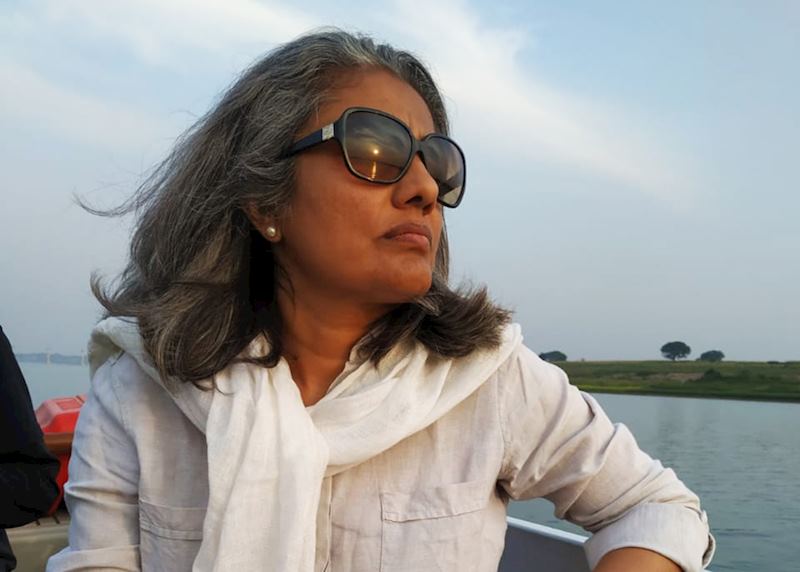 Anu and her husband Ram Singh share their passion for conservation and wildlife at their family-owned lodge in the Chambal Valley. Just a few hours' drive from the Taj Mahal, Mela Kothi — Chambal Safari Lodge is set within a sprawling heritage plantation surrounded by the family's farmland. They also run their own charitable foundation which supports the protection of the region's natural and cultural heritage.
Can you tell us a little about Chambal and your role?
Chambal is a truly magical little corner of India. The Chambal River flows largely unhindered along its 900-km (559-mile) length, its water supporting rare and critically endangered biodiversity. On river cruises you might see snout-nosed crocodilian gharials, Ganges river dolphins, eight turtle species, and over 300 species of resident and migratory birds.
The stark, seemingly inhospitable ravines that once provided refuge for the Baghi (Robin Hood-like rebels in search of justice) are home to all manner of wildlife, including jungle cats, leopards, hyenas, and jackals, to name a few. Hidden within the ravine's folds also lie magnificent forts, abandoned villages, thriving temple towns, bustling fairs, and a tradition of gracious hospitality dating back centuries.
My husband and I moved back to Chambal in 1999, giving up big-city life and careers, with a three-month-old baby in tow, hoping to revive the derelict property we had inherited and to reimagine life as eco-tourism and sustainability entrepreneurs.
It's been quite a journey, restoring, renovating, and re-wilding. My role started out as one of general dogsbody, which over the years has evolved to one of sales and marketing and quality control of product and services. Fancy names for general dogsbody!

What's it like to be a woman working in the Indian tourism industry?
I must admit that I've been very fortunate to always find myself in a supportive work environment. My work in Chambal comes easy due to the team — we've built up an environment of mutual trust and respect, irrespective of caste, gender, and hierarchical roles.
My sales and marketing role has been largely confined to international markets from where the vast majority of our guests originate. Despite no formal training in the field (I studied biochemistry), I found people always responded well to a pitch that was well-informed and passionate. I can honestly say that being a woman has in no way hindered my ability to follow my passion, but equally I appreciate how much of a privilege that is.
How can we support the continued movement to bring more women into the industry?
The key, to my mind, is appreciating and accommodating the particular requirements of female workers. It's important to understand the additional workload and pressure that women often have to deal with when balancing their personal and professional work. A responsible employer must not just acknowledge these variables, but also find ways to accommodate them, allowing women the space to contribute more.
You can meet Anu as part of a trip through India's rural Golden Triangle.
Further Reading