On an overland journey from Vietnam, you can pass from the bright, lantern-lit streets of Hanoi into the remote northern reaches of Laos. Cunningly combine a few flights in South America and you can peer from the lofty heights of Machu Picchu, ramble along Spanish colonial plazas and spot marine iguanas in the Galapagos — all in a two-week trip.
Choosing a single country to visit can be a challenge, so we've highlighted some trips which cross borders for a dynamic combination of experiences, cultures and landscapes.
South Africa and Victoria Falls (Zambia)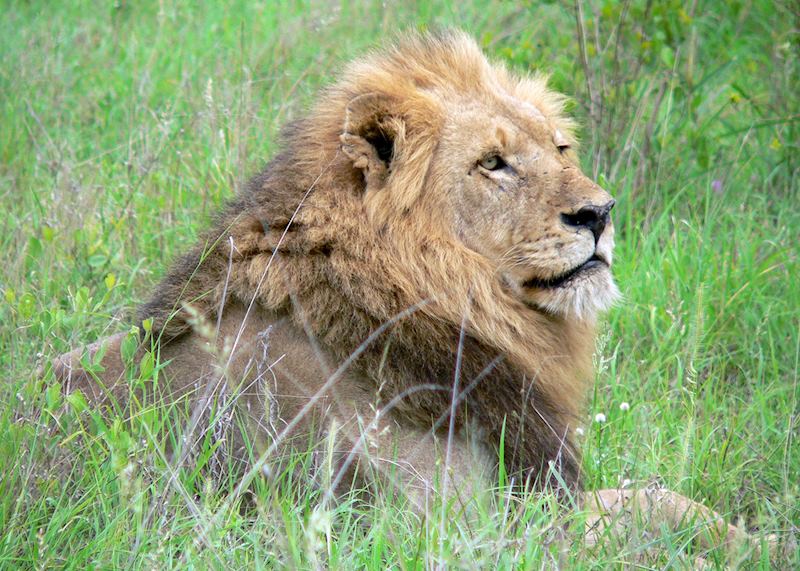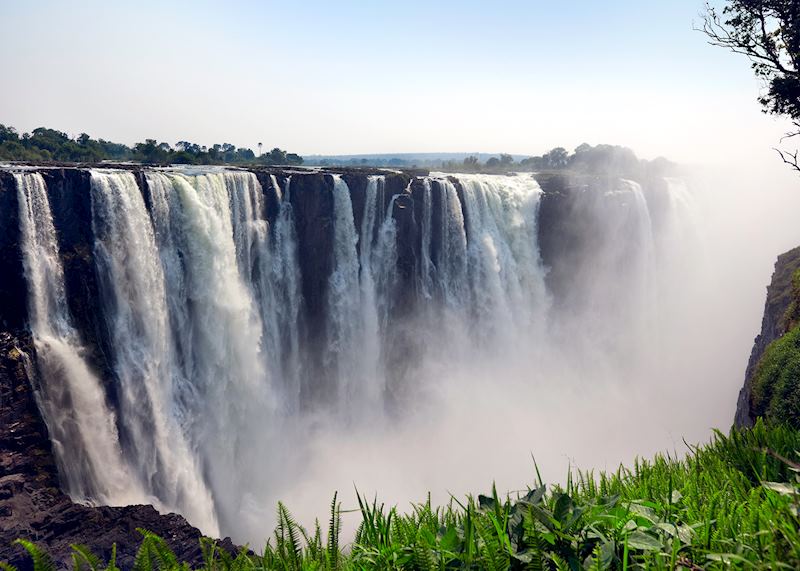 How many passport stamps? Two (three if crossing the falls into Zimbabwe)
Landing in Cape Town, prepare to explore the city and striking coastal scenery of the Cape Peninsula on a private tour shaped entirely around your interests. You could also stretch your legs on a hike up Table Mountain with a local guide. Flying to the opposite side of the country, spend a few days spotting the Big Five in Sabi Sands Game Reserve — a private reserve within Kruger National Park.
You then fly on to Livingstone, Zambia. You might hear the roar of Victoria Falls before you see it. The Kaza visa covers you for entry into both Zimbabwe and Zambia, opening up both sides of the falls. Altogether, the trip should take around 13 days.
Northern Vietnam and Laos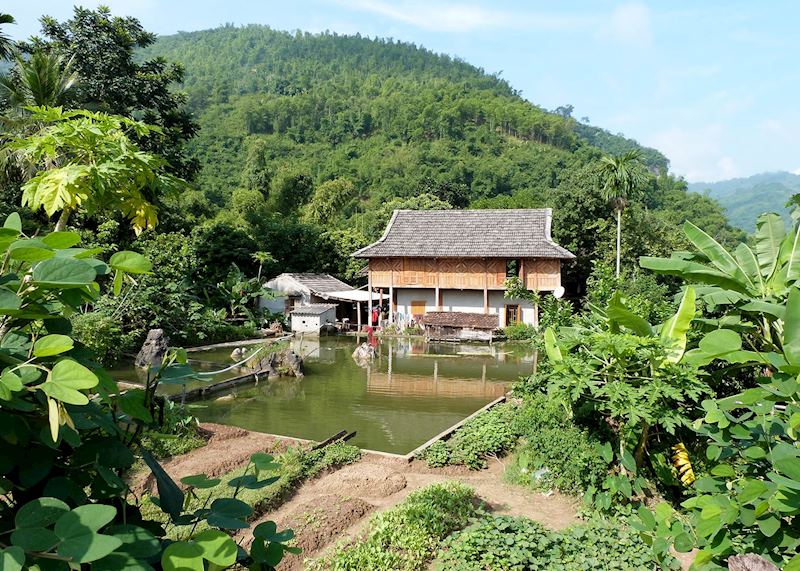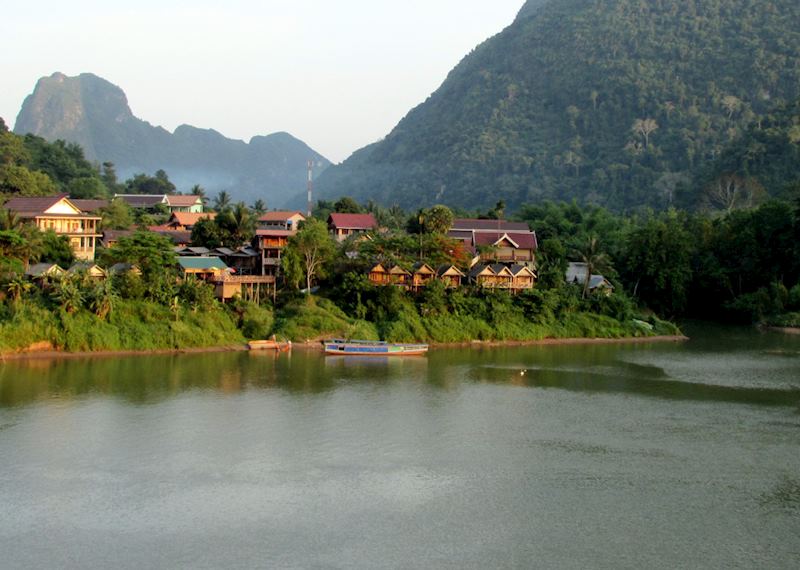 How many passport stamps? Two
You'll start off exploring Hanoi's French-colonial architecture and tree-lined boulevards before escaping the buzz of motorbikes in provincial Mai Chau. Crossing the border into northern Laos, you'll see remnants of the Indochina War in the Vieng Xai Caves.
Heading west through Laos' wild frontier of jungle-covered limestone bluffs, you can paddle through national parks and hike to remote villages. From Nong Khiaw you'll travel down to your final destination, Luang Prabang. Here you can walk through the town's mosaic of gilded wats and Indochinese villas. The trip takes around two weeks.
Peru and the Galapagos Islands (Ecuador)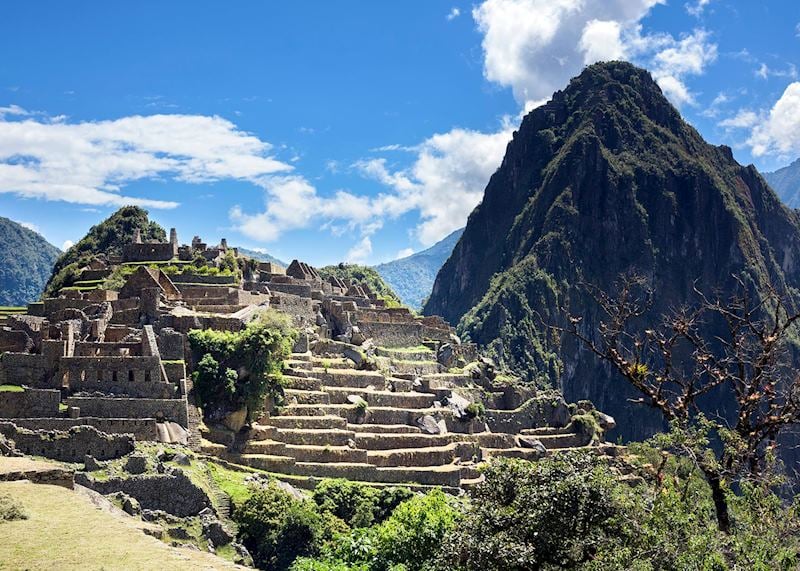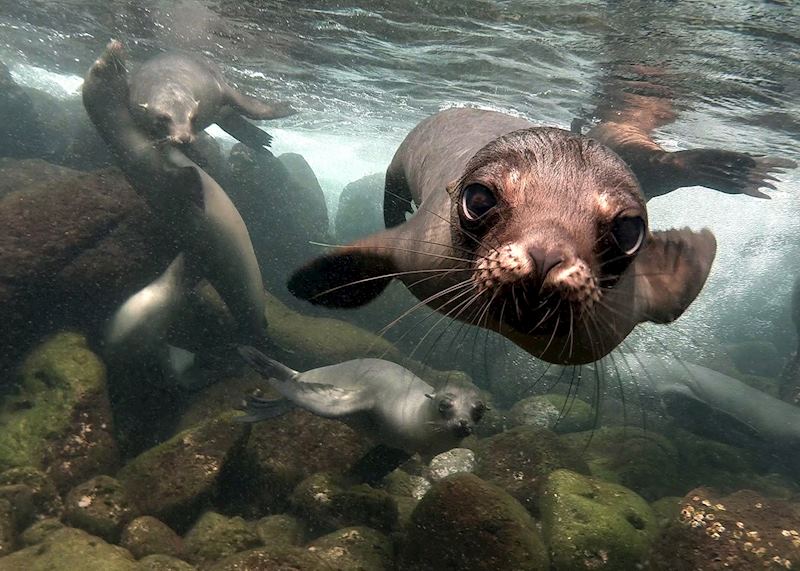 How many passport stamps? Two (plus an unofficial, self-administered one from Machu Picchu)
Flying into Cuzco from Lima, you'll dive head-first into Inca history in Cuzco, before taking the train to Machu Picchu via the Sacred Valley. This fertile, mountain-lined corridor is littered with the skeletons of yet more Inca citadels and terracing.
Then, retrace your steps to Lima for your connecting flight to Quito, spending a day exploring its colonial old town — a UNESCO World Heritage Site — before flying on to the Galapagos Islands. Here, you'll embark on a multi-day expedition cruise led by expert naturalist guides. The entire trip takes a little over two weeks.
Laos and Cambodia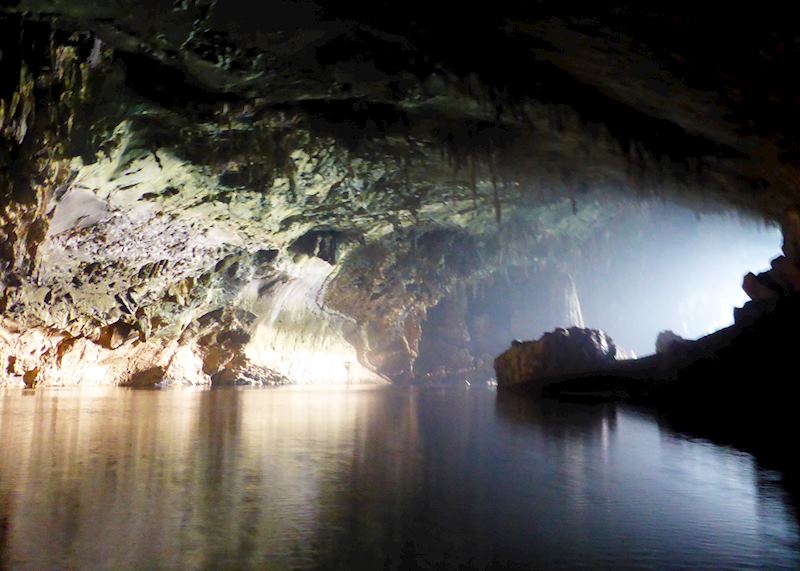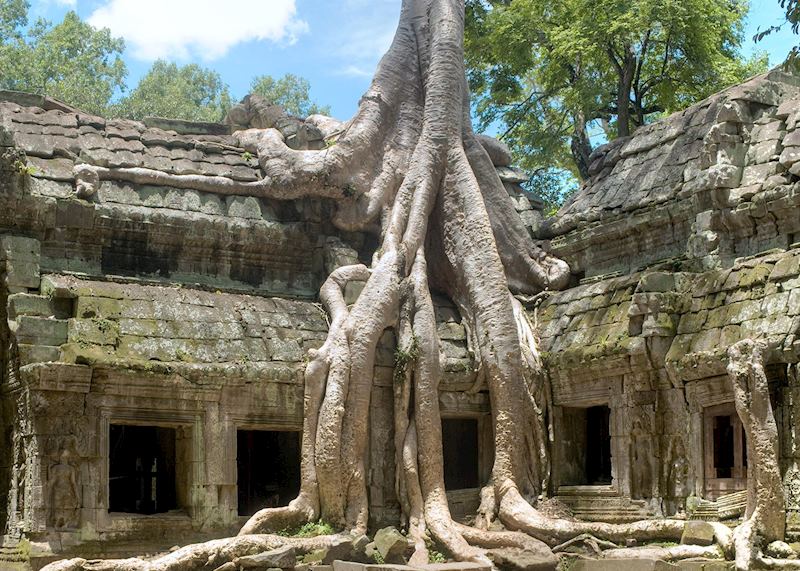 How many passport stamps? Two
A trip in two parts, go on an active tour through southern Laos before heading further south to some of Cambodia's UNESCO-protected temples. You'll start by exploring the languid streets of Laos' capital Vientiane before journeying east to explore caves and little-visited national parks.
Then, you'll begin to trace the Angkor Road, an ancient trading route that passes the pilgrimage sites, paddy fields and Hundi architecture from the Champa Kingdom. You'll finish in Siem Reap where you can admire the legacy of the Khmer Empire: Angkor Wat and its surrounding temples. The trip takes just over two weeks at a comfortable pace.
Grand tour of the British Isles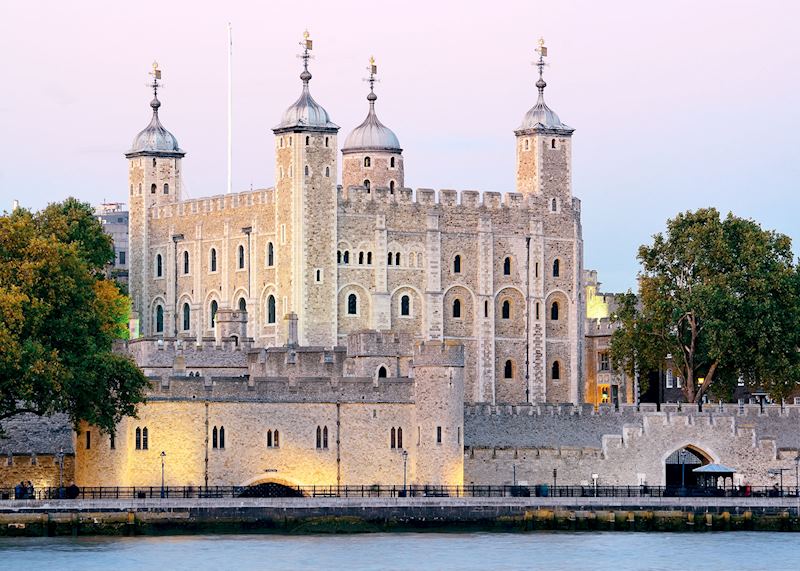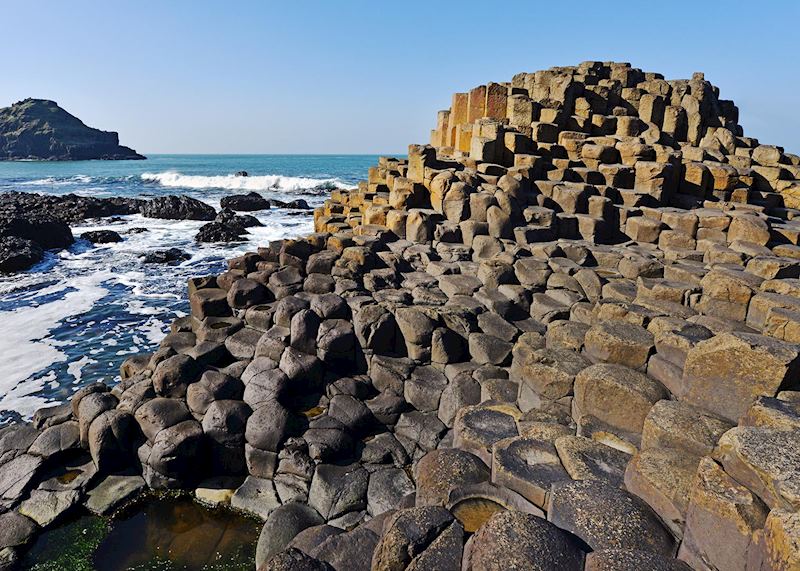 How many passport stamps? Two
Though you'll only get one passport stamp from this trip, these four countries all have their own distinct cultures, histories and landscapes. This grand, three-week tour gives you a chance to explore both their contrasts and commonalities.
Flying into London, you'll begin in the seat of the British Empire, with a side jaunt to the Roman Baths in Bath and Stonehenge. You then head north via train to the flinty Scottish city of Edinburgh. Fly to Belfast and then onto Dublin, enjoying trips outside both capitals to explore the wild Irish coast and countryside.
Further Reading