From the clamor of its bazaars to the monumental elegance of the Pyramids, Egypt has been attracting travelers since classical times.
Outside the green margins of the Nile, the Red Sea's stunning coral reefs are fringed by sandy beaches blessed with year-round sun, meaning it is easy to combine culture and relaxation on a honeymoon in Egypt.
Ideas for your tailor-made Egypt honeymoon

Start thinking about your experience. These itineraries are simply suggestions for how you could enjoy some of the same experiences as our specialists. They're just for inspiration, because your trip will be created around your particular tastes.
View All Tours in Egypt
Upgrade to a suite on the MS Sudan for the ultimate Nile experience.
Honeymoon accommodation ideas in Egypt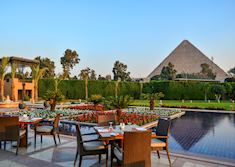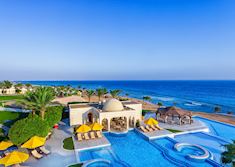 Honeymoon activities and excursion ideas in Egypt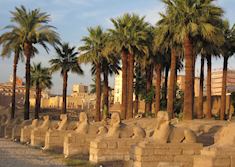 The modern town of Luxor has grown up around the two temples of Luxor and Karnak. The name Luxor is a corruption of the Arabic word "El Qsour", meaning castles or palaces, a reference to these two magnificent temples.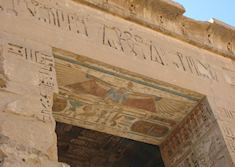 The West Bank at Luxor is known as the Theban Necropolis. This full day excursion will typically include the Tombs of the Theban rulers and the Temple of Hatshepsut.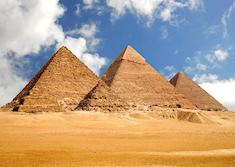 As the only survivor of the Seven Wonders of the Ancient World, the pyramids at Giza occupy a unique place in world history, and are a perennial favorite with travelers.
Further reading