By Italy specialist Laura
A family trip to Italy has much to recommend it: an abundance of gelaterias, some of Europe's most familiar ancient history, and, because Italian food is so popular, even picky eaters can usually find something they'll enjoy, if only a slice of pizza or plate of pasta.
You probably want to balance your activities, alternating historical tours with more interactive options. Here, I've suggested five child-friendly activities, from gladiator classes in Rome to pizza making lessons in Sorrento, which you can include on a tour of Italy, as you travel down the country.
It's also probably a good idea to plan in some downtime, so I've suggested hotels that have pools and kids' clubs on the grounds.
Venice for families
More than any other Italian city, Venice provides an environment where you can just wander. There are no cars or Vespas to keep an eye out for, and Venice's tight-packed layout creates shade, preventing overheating. Children are likely to be entertained by the novelty of getting around by boat and if that wears thin, you can head to the beaches on the Lido.
Traditional Venetian mask making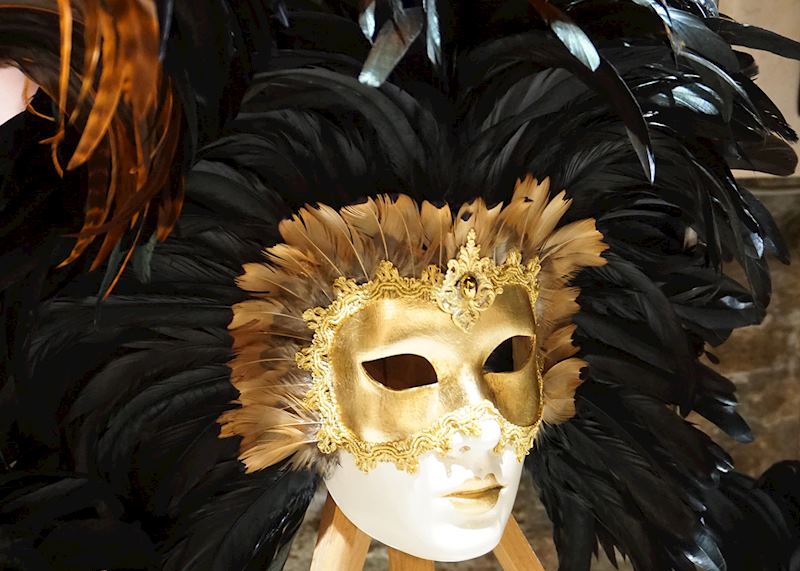 Children (and adults) who want to try their hand at making one of Venice's signature masks can take a half-day workshop at Cà del Sol, a small collective where artisans, known as Masters, continue to make masks using traditional techniques.
On the day I visited, the Master on hand was a slight man sporting a white mustache and a black beret. The small shop was crowded with a riot of masks staring out of empty eye holes from the wall.
The options become more elaborate the farther in you venture. Near the back, you'll see mannequins bedecked in intricate leather masks, high feathered hats and brocade robes encrusted with Swarovski crystals.
Though the Master spoke no English, his assistant offered a fluent interpretation as I was introduced to the history of Venetian costumes during Carnivale. He also pointed out masks of the traditional styles and shapes, from the simple columbine, which only covers the top half of the face, to the beaky excess of the medico della peste (the plague doctor).
After the introduction, you cross the canal to the small workshop. Dominated by a paint-splattered central table, the working space is lined with shelves loaded down with brushes, paints, feathers, and other tools of the trade.
Under the Master's gentle guidance, you sketch your design and are then shown how to transfer it to the blank papier-mâché base. I'm not much of an artist, but simple techniques, honed over centuries, helped me create my own piece of Venetian history.
Where to stay: The Belmond Hotel Cipriani has one of the only hotel pools in Venice, making it a good option for families who want to schedule in downtime.
Rome for families
For a European capital, Rome is compact and easy to navigate. You can walk from the Spanish Steps to the Trevi Fountain in ten minutes and, from there, reach the Pantheon in another ten. It's a bit busy and you need to be on your toes, but there are plenty of pedestrian highlights, including the Forum and the cooling green Borghese Gardens.
Children bored by the cavernous Vatican Museums might enjoy climbing up to the dome of St Peter's for 360-degree views of the city.
Sword skills at Gladiator School

Located on the Appian Way near the Colosseum, Gruppo Storico Romano offers aspiring gladiators and gladiatrices a chance to learn Roman-style tactics and martial arts with a hands-on gladiatorial combat class.
The visit begins at the school's museum, where they (and you) can try on faithful reproductions of the crude helmets that actual gladiators wore. You'll also hear about the different styles of fighting, including swords and shield as well as trident and net.
From there, you venture out into the fighting yard, which is covered in the same soft golden sand that carpeted the Colosseum 2,000 years ago. Adults can watch or participate as the children don traditional tunics, tied with rope belts, and undergo a series of period-appropriate calisthenics, from jumping over a line to dodging swinging sandbags.
Then they get wooden swords, lightweight shields and an introduction to the five basic cuts — head, neck, stomach and both legs — as well as the blocks necessary to stop them. By the end of the session, they can engage in a full-throated (but safe) sword battle.
Where to stay: In the heart of Rome, the Hotel de Russie has special welcome packs for children and teens, as well as a milk-and-cookies turndown service.
In and around the Amalfi Coast for families
City, coast and ancient sites are present in this small triangle of Italy, which gives you enough options each day to alleviate any boredom.
Although you're on the coast, this isn't strictly a beach destination (think more of vertiginous cliffs than golden sands). But there are ample opportunities to get on the water, as boat routes join up Capri, Sorrento and the Amalfi Coast with Naples to the north.
Naples is grittier than Rome but also feels more modern, with contemporary art to view in public places like its metro stations.
Time travel at Pompeii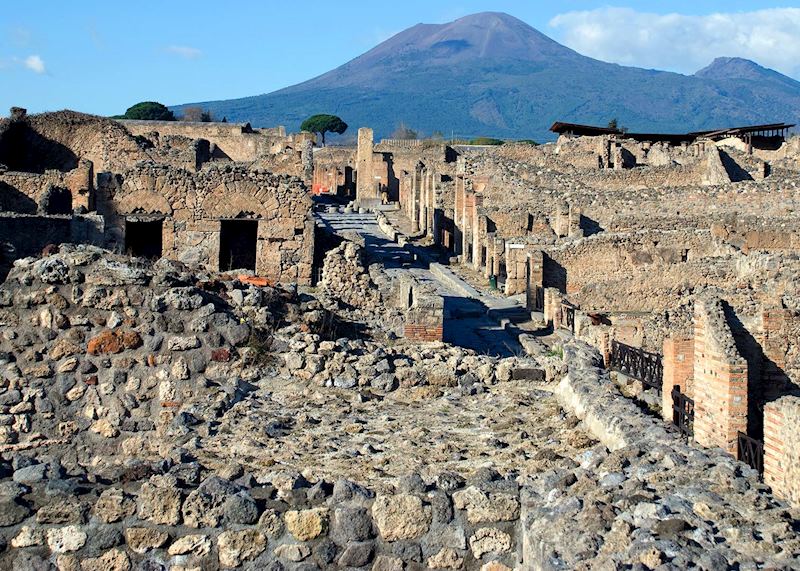 An excellent guide at Pompeii can bring the ghostly, hollowed-out city to life with descriptions and thoughtful answers to children's questions. But, for another layer of realism, I suggest a 4D tour.
At the beginning, you'll get a pair of futuristic-looking goggles. Your guide will then lead you through the streets, illuminating the history with vivid words. However, at strategic points, when words are simply insufficient, your guide will instruct you to put on the goggles.
You'll see a movie-like virtual reality recreation of ancient Pompeii. Peer at a market filled with toga-clad merchants or watch the billowing black-and-red wall of superheated destruction barrel down from the crater of Vesuvius.
The combination of ancient tragedy, natural disaster and cutting-edge technology often proves to be irresistible, even for children who may have reached the end of their tolerance for historical tours.
Where to stay: Located in Ravello, an hour south of Pompeii, the Belmond Hotel Caruso is a particular treat for children whose cinematic aspirations have been stirred by the 4D glasses. The hotel offers a 'Make your own film' package, which allows children to work with a professional filmmaker to script and then film a scene of their own devising.
Authentic pizza making in Sorrento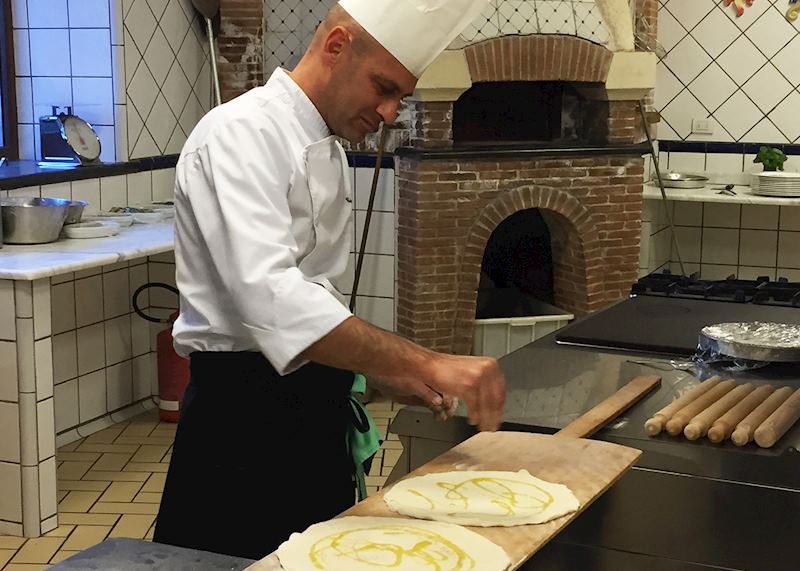 According to local legend, pizza Margherita was invented in 1889 by a Neapolitan pizzaiolo (pizza maker) to celebrate a royal visit from Italy's Queen Margherita of Savoy. If, like most children, your child adores pizza then a visit to the area offers a rare chance to make the beloved dish in the place where it was born.
The class takes place in a boutique hotel that overlooks the Bay of Naples and begins with the children meeting the pizzaiolo before they roll up their sleeves and plunge their hands right into making their own dough.
Neapolitan pizza is known for its thin crust, and the children can learn how to knead, stretch and shape the dough to get the signature texture. Once they've achieved the right foundation, they'll add sauce and a few toppings (and hear why proper Sorrento pizza doesn't need too many), before using a peel to slide their creation into the searing heat of the brick oven — with the pizzaiolo's help.
Cooking doesn't take long, and it's just a few minutes before the cooked pizza is blistered at the crust and slightly charred on the bottom, the cheese melted to gooey perfection. Then, of course, the climax of the class is a chance for the children to eat their own pizza for lunch.
Where to stay: Though it reflects plenty of local character, the Hilton Sorrento Palace has all the conveniences you'd expect from the name. Almost all the rooms interconnect, and there are two pools as well as a kids' club, playground and babysitting service, for when adults want to eat something besides pizza.
Italy's south for families
Closer to Greece in its landscape than to the north of Italy, Puglia invites families to its beaches while still dousing you in the culture and history that Italy is known for. You can also expect your money to go a little bit further, as eating out tends to be excellent value.
Food is another reason to venture south. Puglia is the market garden of Italy, and the produce grown here goes into a seasonal rota of specialties that needn't do more than rely on the quality of their local ingredients.
Basilicata, the region to Puglia's west, boasts Italy's oldest city, Matera. It's also singular for its dwellings, the Sassi di Matera — caves first inhabited thousands of years ago where residents lived until the mid-1900s.
Exploring caves in Matera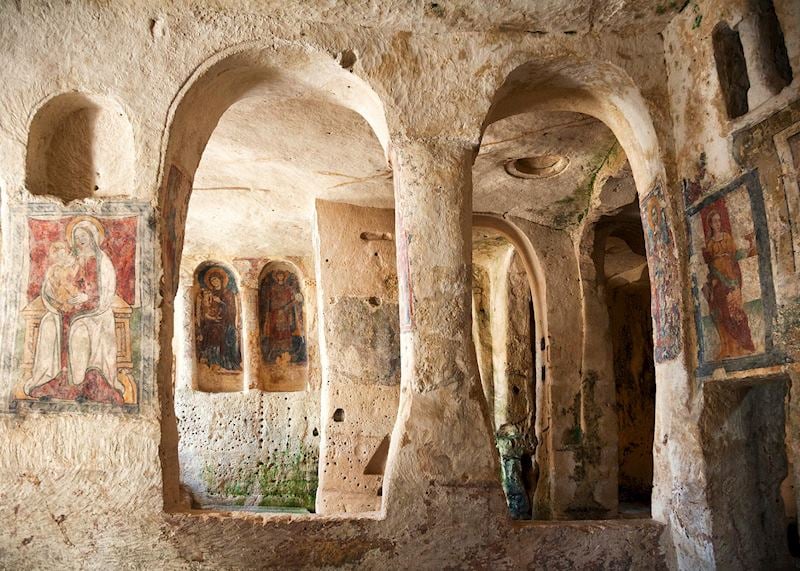 Puglia and Basilicata are much less crowded than the big cities, making them a good option for children who might need a break from all the people. And, the history here, especially in Matera, is unlike anywhere else in Italy.
Dating back almost 9,000 years, Matera is built into the side of a ravine that's riddled with caves, called sassi. Until the 1950s, the cave-dwelling inhabitants lived in squalor, but in recent decades the town has turned many of the once dark and airless sassi into chic shops, cafés and hotels.
However, many sassi have been carefully preserved to showcase the living conditions throughout history. A private tour can provide a certain thrill for children as they explore caves that resemble the setting of a Biblical movie.
Cinematic elements are everywhere. There's something deliciously storybook about having your guide pull out an oversized key and unlock a massive door that creaks open to reveal a well-preserved church. Look for the rings carved into the limestone, which locals would use to tie up animals, or the donkey bones that jut from holes to hold up rain gutters.
On a practical note, the city's layout is mostly vertical, and a tour involves going up and down steep staircases. It's unsuitable for little ones who need to be pushed, but good for tiring out too-energetic older children.
Where to stay: Puglia offers some of Italy's best beaches, and the Borgo Egnazia, near the town of Fasano, is just a brief shuttle ride away from the shoreline. It also has two kids' clubs (one for youngsters and one for teens), a children-only pool and restaurant, and small cars for helping children navigate the sprawling grounds.
Read more about trips to Italy

Start thinking about your experience. These itineraries are simply suggestions for how you could enjoy some of the same experiences as our specialists. They're just for inspiration, because your trip will be created around your particular tastes.
View All Tours in Italy