I first travelled to Canada over a decade ago, visiting Vancouver, Whistler, and Vancouver Island, and I instantly fell in love with the country. The scenery, wildlife and landscapes were unlike anything else I'd ever experienced before and it's safe to say I was hooked.
Since joining Audley, I've had the opportunity to return to Canada to explore more of its incredible landscapes, wildlife, culture, and food. I've been lucky enough to revisit Vancouver, Whistler and Vancouver Island, drive through the Canadian Rockies and experience Canada's Atlantic Maritime provinces of Nova Scotia, New Brunswick, and Prince Edward Island. As a country, I've found Canada to be hugely varied with each province I've visited offering something different and endless opportunities to see and do new things.
Speak to Ed

Start planning your trip to Canada with Ed
01993 838 755
Q&A with Ed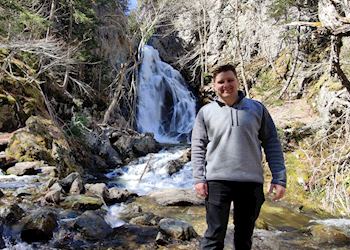 What's the one thing you always pack?
Map of the area that you are visiting. There is nothing worse than getting stuck without phone signal and not being able to navigate. I always find it useful to have a map as a back-up just in case.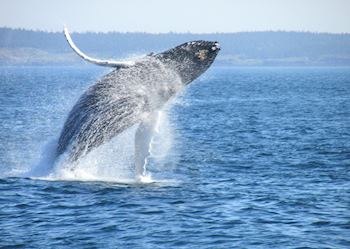 What's your most vivid travel moment?
On a whale watching tour from Victoria, Vancouver Island, we came across two humpback whales that had journeyed deep into the Salish Sea. Having followed the pair of whales for about 40 minutes, we then set off to return. Just as we were leaving, one of the whales fully breached out of the water. It was incredible to see the sheer size of the whale and the power that they possess, well worth the wait.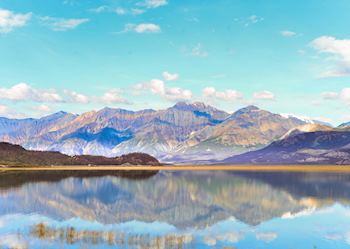 Where would you love to travel next?
In the west of Canada, I'd love to visit the Yukon and hike through the Kluane National Park and potentially see the Northern Lights. From there, I'd want to jump over the border and explore Alaska's rugged landscape and vast national parks.