Jon, Canada Specialist
I've always been passionate about travel and explored Europe during my school years before graduating with a degree in Business Economics from the University of East Anglia. It was in 2010, however, that my travel experiences exploded into life as I moved to South Korea, where I stayed for three years. During this time, I visited a number of other Asian countries such as Myanmar, Japan and Vietnam.
Having left Korea, I decided to fulfil a lifelong ambition and headed to North America for three months, and it was during this time that I discovered Canada and Alaska's awe-inspiring scenery and wildlife. Taking time to absorb the beauty of the Canadian Rockies, I was simply blown-away by the surroundings. Upon returning to the UK after almost 4 years away, I was determined to pass-on my enthusiasm and extensive knowledge of Canada and Alaska to others, and Audley provided the perfect fit.
Away from work, I love sport and am a season-ticket holder at Norwich City Football Club, as well as a keen follower of cricket.
Speak to Jon

Start planning your trip to Canada with Jon by calling 01993 838 722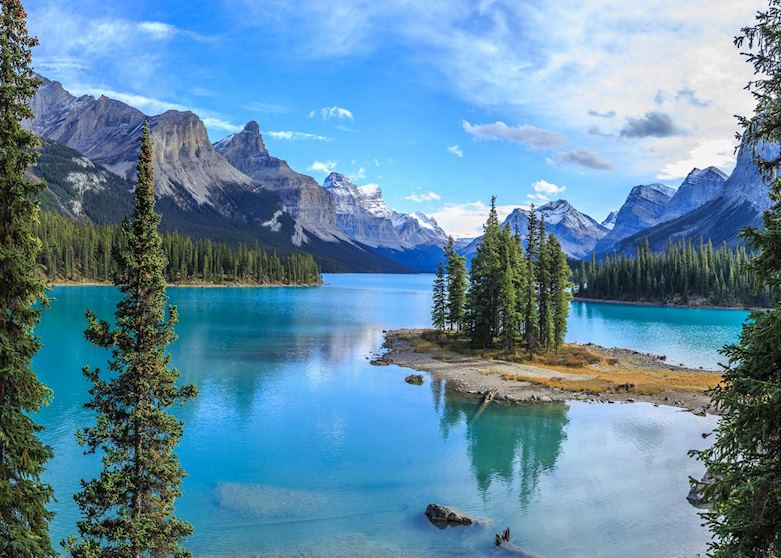 Canada
I've had to think long and hard about this, as Canada really does have so many fantastic destinations. However, I've gone with the delightful town of Jasper and its spectacular mountain scenery and vast array of wildlife - grizzly bears, black bears, elk, mountain goats and moose are just some of the residents you might see wandering around!
Canada
Very few places can claim to boast true "wilderness", but Nimmo Bay really delivers. Located in the middle of British Columbia's Great Bear Rainforest, there are nine wooden cabins to choose from, with each providing mesmerising views of the bay or peaceful surroundings. The fresh coastal cuisine on offer is divine, and being able to relax in one of the cedar hot tubs whilst listening to the waterfall is a real treat.
I'll never forget when…
It takes a lot to beat the adrenalin rush of my first grizzly bear sighting, but being surrounded by a pod of 80-100 dolphins whilst on a boat trip off the coast of Port McNeil, Vancouver Island left me speechless. It was the unexpected nature of the experience that made it all the better, as we'd been on the boat for almost 2 hours without seeing much marine life. Then, out of the blue, we spotted two dolphins, then ten, twenty, maybe a hundred! And these dolphins were in playful mood, as they followed the boat, twisting and jumping out of the water with acrobatic expertise. It was difficult to know where to point the camera, but wherever I looked they were there and it was a truly magnificent sight to behold.