I found my love for travel at a young age after I was fortunate enough to go travelling around Thailand, Vietnam, Cambodia, and India with my family. Since then, I haven't looked back and have visited 42 countries.
Out of all the countries I've visited, Canada is my favourite. My first trip there was after I finished my studies, and I set off to British Columbia and Alberta to see everything that I had read about them. It's safe to say I was not disappointed. The mountains, lakes, wildlife, and the people are what really cemented my passion for the country.
Having just returned from another trip to Canada, some of my best memories include whale watching in Victoria, a helicopter trip over the Rockies in Alberta, hiking among the mountains and waterfalls in Wells Grey Provincial Park, and exploring Vancouver, Toronto, and Québec.
I joined the travel industry in 2014 and enjoyed creating incredible experiences for my clients, sending them all over the globe before specialising in Canada. Before returning to the UK and joining Audley travel, I worked in Australia and New Zealand.
Speak to Joe

Start planning your trip to Canada with Joe
Q&A with Joe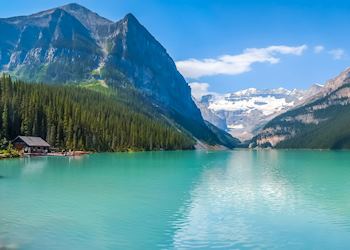 What's the one thing you always pack?
One thing I always take with me is lots of downloaded music and playlists ready to go. There's nothing better than driving through the Canadian Rockies with my music playing as I take in the gorgeous scenery: Ben Howard's, 'Old Pine' is definitely my go-to song.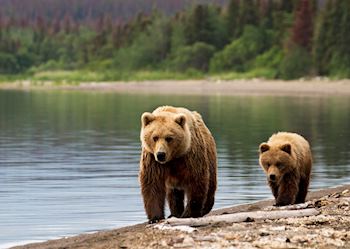 Where would you love to travel next?
I would love to explore the Yukon and Alaska. I have a passion for getting off-the-beaten-track and exploring vast open spaces with mountains, lakes and wildlife all around me. The perfect trip would be canoeing the Alsek River from the Yukon into northern British Columbia and then into Alaska, stopping off for hikes and camping along the way. A bonus would be to see the northern lights.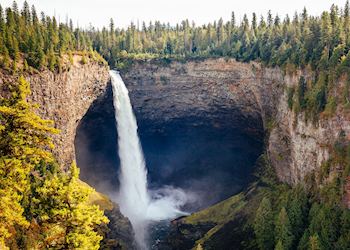 Your best piece of travel advice?
Write a journal explaining everything you did each day. You're going to be having so many exciting and unique experiences that you'll want to remember. Plus, it's always fun to read back years later, and for recommending places to friends and family. You'll not regret spending five minutes each day writing about how much fun you're having.