My first taste of the US came when I embarked on a school trip to the Grand Canyon and the surrounding national parks. Within the first week, I was hooked. I remember being astonished by the beauty and drama of places such as Zion National Park and Bryce Canyon.
Having firmly acquired the travel bug, I then worked as a camp counsellor at Camp Greylock in Massachusetts. With a few weeks left on my visa at the end of the summer, I took off to visit some of the country's most renowned attractions such as Niagara Falls and the Statue of Liberty.
More recently, I visited New England, which opened up a whole new side of the country to me and confirmed my deep love of US culture and scenery. Now that I'm at Audley, I'm keen to pass on my knowledge and passion and help others experience the great joy of exploring the US.
Speak to Monty

Start planning your trip to the USA with Monty
01993 838 755
Q&A with Monty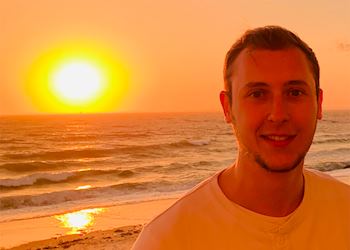 What's the best local dish you've tasted?
One of the destinations on my most recent trip to the US was Cape Cod, where I stopped at The Lobster Trap in Bourne, specifically to try their lobster roll. The lobster came on a perfectly toasted brioche bun with classic French fries and a fresh salad on the side. The lobster was fresh off the boat and had been mixed with a delicate garlic and hollandaise sauce giving it a little hint of sharpness. It felt like an authentic Cape Cod experience, surrounded by locals in a bustling but relaxed nautical-themed restaurant overlooking the Atlantic Ocean.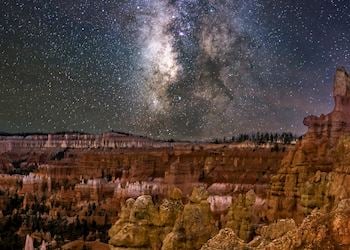 What's your most vivid travel moment?
During my first visit to the US I went to Bryce Canyon National Park and joined a guided night walk. We were taken to a plateau by our guide after dark and simply told to lie on the ground and look up at the sky. We were greeted by the most incredible star-filled vista ablaze with different hues and tones. I remember lying there, gazing up at the stars, and not having a care in the world, the beauty of nature and the utter serenity of complete silence overwhelming me. I will never forget it.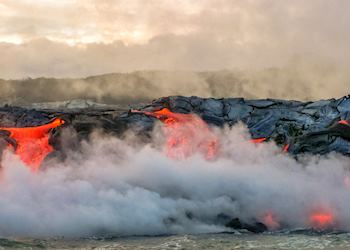 Where would you love to travel next?
Having studied geography, and specifically volcanos, at university, the islands of Hawaii have always been a destination I've dreamt of exploring. In particular, I would love to visit Kilauea on the island of Hawai'i as it is one of the most active volcanos in the world.