Shannon, USA Specialist
When trying to narrow down a subject to take at university, Shannon decided to choose something she knew she would enjoy. After graduating with a BA Hons in American Studies, she decided to pursue her dream of working overseas as a chalet host in the Alps and a holiday advisor in Greece.
Growing up, Shannon had visited the U.S.A several times, however her extensive trip with Audley gave her a more in-depth experience of the culture and history she had studied for her degree.
After exploring the Big Apple and Washington D.C., Shannon travelled through the Deep South region, visiting many historic places from slave plantations to the birth places of Country, Soul, Blues and Rock 'n' Roll music. She finally made it down to Florida, where the highlight of her trip was taking a scenic flight over the Dry Tortugas, off the coast of Key West.
Speak to Shannon

Start planning your trip to Canada & the USA with Shannon by calling 01993 838 388

USA
Key West, known as the southernmost city in the continental U.S.A. has plenty to offer every visitor. It's the perfect destination to soak up the sun on the white sandy beaches, yet it's bursting with history and a diverse culture should you wish to engage in that.
Being only 90 miles from Cuba, Key West enjoys a Caribbean-like climate making it the perfect winter destination. It's worth taking a boat or sea plane trip to the Dry Tortugas National Park, named after the large population of sea turtles found in its surrounding waters in 1513 when it was discovered.
Other attractions in Key West include touring the home of Ernest Hemingway, visiting Andrew Jackson's Little White House and climbing the observation tower at the Shipwreck Treasures Museum.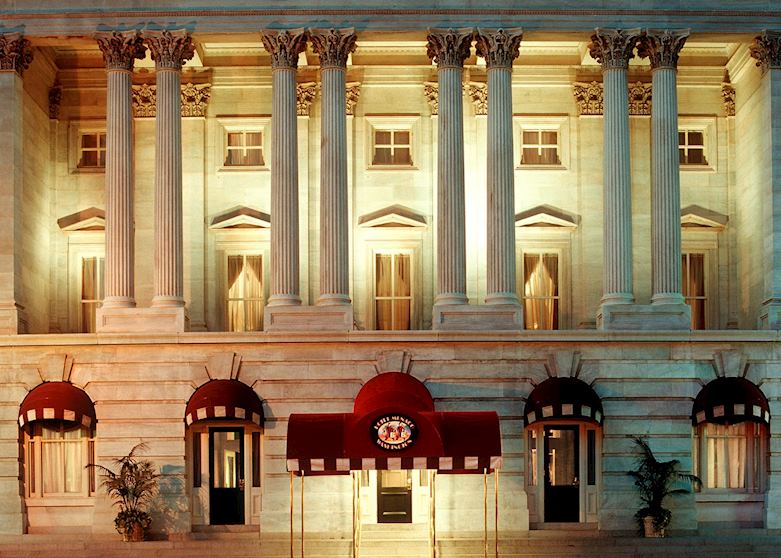 USA
Hotel Monaco in downtown Washington D.C. is a boutique hotel set in the building used as the first United States Post Office. It's a registered landmark, and the layout incorporates the quirky architecture from its original purpose.
The architect, Robert Mills, also designed the dome for the Capitol Building and the Washington Monument. Thomas Jefferson was Mills' mentor, and this is represented in the statue of Jefferson in each guest room. There are only 183 rooms and suites, so you get a more personalised service.
The location is great for access to the National Mall and Smithsonian, which are within walking distance, as well as an array of restaurants and other museums.
I'll never forget when…
My most memorable experience would have to be snorkeling with manatees in Crystal River, Florida. Although visiting in peak season, I was able to experience manatees in their natural habitat, swim alongside them and get some great underwater pictures! I'd recommend booking this trip in advance as it's very popular, and purchasing an underwater camera to capture your experience as it happens.