My family has always loved to explore, so from a very young age I was inspired with a strong desire to see more of the world. As soon as I was old enough to travel by myself, I embarked on my first solo trip. I spent a few months on the road and visited 17 US states, which in turn ignited my passion for travel and my love for the USA. Since then, I have been lucky enough to travel to over 50 countries across six continents and 40 US states, and nowhere has captivated me more than America.
The country is so varied, and each state truly has its own personality, which I believe adds to the spirit of adventure you feel when exploring. I love that in the USA I could hike a mountain range, relax on a beach, and feel the buzz of a big city all in one trip. The range of landscapes, along with a mixture of incredible cultures and foods, means that, in my eyes, there is truly no other country in the world like it. I can't wait to be able to share that by supporting others in creating unforgettable experiences in the United States.
Speak to Stacey

Start planning your trip to the USA with Stacey
01993 838 755
Q&A with Stacey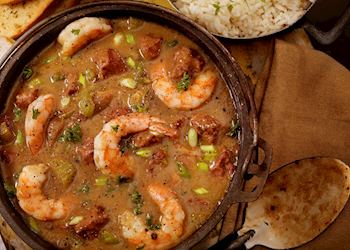 What's the best local dish you've tasted?
In my opinion the flavours of New Orleans cuisine are some of the best in the world. The food within this city is inspired by so many cultures with classic Creole dishes having roots in the Caribbean, Africa, and Europe with many of the ingredients inspired by the Native Americans. Adding to the melting pot of foods Cajun cooking hails from Canada's Acadia region. One common thread in both types of cuisine is Gumbo. Something I'd recommend trying when you are in Louisiana.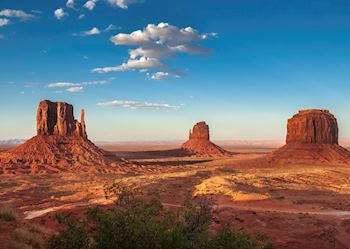 What's your most vivid travel moment?
I will never forget having the privilege of spending 24 hours within the Navajo Nation, Arizona. I spent time learning about the culture and way of life of these Native American peoples. I shared meals cooked in the middle of the desert and spent a night sleeping under the stars. When I woke up the next morning, I had the incredible privilege of watching the sun rise over Monument Valley.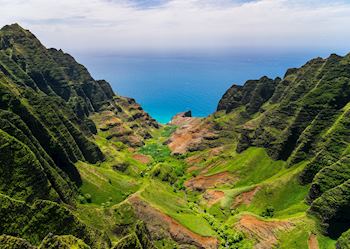 Where would you love to travel next?
I'd love to return to Hawaii to explore more of what the islands have to offer. Something that's been on my list for a while is to spend some time in Kauai and experience the rare bird and flora species in some of the islands' 19 nature reserves.