I've felt hugely passionate about travel and experiencing each corner of the world for as long as I can remember. I've been fortunate to have travelled to a number of fantastic destinations, having laid foot in five out of seven continents, and I feel that I've a deep understanding of what different areas of the world offer, their culture and what they bring to the table when considering a new journey.
I first visited Latin America in 2017 when I spent a month in Peru on a charitable trip. I visited remote towns and villages and helped to get schools back up and running, digging holes for septic tanks, and building roofs over the classrooms. I fell in love with this area of the world all over again when I visited Costa Rica in 2022 and then again in 2023. Costa Rica is a phenomenal country, being one of the most bio-diverse places on the planet it truly offers something for everyone. From flying through the clouds on zip wires in Monteverde to kayaking through the mangroves in Nosara to watching the sunset over the sea in Tamarindo, I can safely say that this country truly does have it all.
I can't wait to help you plan your next trip to Costa Rica and create some of your fondest and happiest memories.
Speak to Alice

Start planning your trip to Costa Rica with Alice
01993 838 638
Q&A with Alice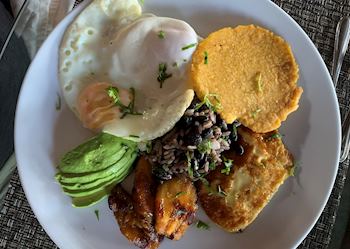 What's the best local dish you've tasted?
I've grown very fond of gallo pinto — the Costa Rican national dish, usually served for breakfast, but often served for lunch and dinner too. The Spanish translation actually means 'spotted rooster' due to the stand-out black beans against the white rice. It's usually served with a piece of fried plantain, eggs, corn tortillas and if you're lucky a crispy slice of fried cheese. It's the perfect tico breakfast and the best way to start the day.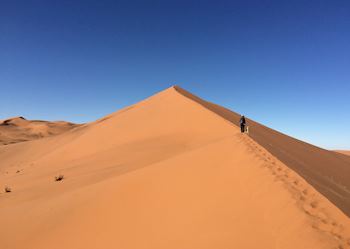 Where would you love to travel next?
I have an ever-growing list of countries I'd love to travel to next. My top three would have to be Guatemala, Namibia, and Antarctica (not a country I know), a very random selection, but all equally as exciting. I would love to surf down the sand dunes in Namibia one day.
Your best piece of travel advice?
My best piece of travel advice would have to be go with the flow. Many of my fondest travel memories have come from simply just seeing where the day takes me. I'll always remember in the Philippines when my travel companions and I met a local taxi driver who offered to show us around the town that afternoon. He took us snorkelling and then through the jungle to the most beautiful waterfall I've ever seen, something we wouldn't have experienced if we hadn't gone with the flow.