After setting out to do a degree in French I ended up leaving university with a degree in Spanish and French, a new position as a Spanish teacher, and a deep-seated love for Latin American culture after a year abroad teaching in Santiago, Chile. I still consider myself a Francophile, but for me nothing comes close to the sensations of white-water rafting down Peruvian rapids, gazing up at a starry night sky in the Atacama desert, or marvelling at the majesty of El Colón opera house in Buenos Aires.
Although I enjoyed my time in the classroom I consistently felt drawn back to the Americas. Setting foot for the first time in Mexico as a backpacker, this feeling crystalised. It took the shape of papel picado-adorned churches and towering Mayan pyramids, as well as the inimitable flavours of tacos in the metropolis of Mexico City. From visiting colonial cities like Oaxaca or San Cristóbal de las Casas to watching pelicans diving in the sunset on the Pacific coast, Mexico has much to offer the curious traveller.
Speak to Phoebe

Start planning your trip to Mexico with Phoebe
01993 838 638
Q&A with Phoebe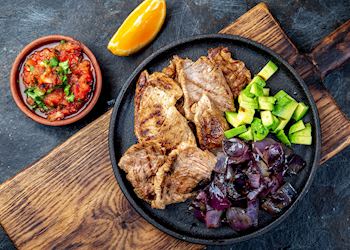 What's the best local dish you've tasted?
My favourite local dish has always been poc chuc, which I tried for the first time in Merida, Mexico. It's one of the most well-known dishes in the Yucatecan repertoire and has Mayan roots (chuc meaning 'charcoal'). The central part of the dish is citrus-marinated pork which traditionally comes accompanied by pickled onions, fresh guacamole and refried black beans. The flavour range is vast, from the juiciness of the meat to the zingy freshness of the onions and guacamole — and if you are feeling brave you can pack a further punch with some powerful habanero salsa.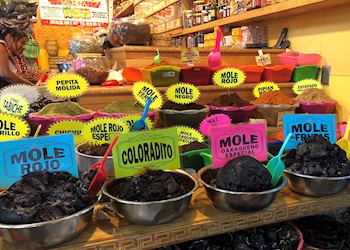 What's your most vivid travel moment?
A defining travel moment for me was taking a Oaxacan cooking class with Nora, an expert in the local cuisine with signature dishes such as mole, a traditional, chilli-based sauce and shrimp tacos. We ventured to the marketplace to gather our ingredients for the meal we were to prepare and then, once back in Nora's Kahlo blue kitchen, we started the cooking process. As a keen cook myself, I loved learning the delicate art of blistering chillies and preparing a version of guacamole that I can only dream of recreating in my own kitchen.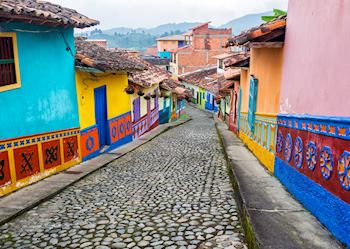 Where would you love to travel next?
One of my bucket list destinations is Colombia because I have heard so many fellow travellers describe Medellín as the best city they have ever visited. My favourite book, perhaps predictably given my background, is by Gabriel García Márquez, so this too is a big motivating factor.