After graduating with a biosciences degree from the University of Exeter in 2013, I took advantage of a unique opportunity to work for a year as the assistant manager of an ecolodge in Belize. After this, I independently backpacked through Latin America, exploring 16 countries in total and falling in love with the diversity of attractions and unique culture this engaging region of the world has to offer. Upon returning to the UK in 2015, I joined Audley as a Latin America specialist, designing trips to Belize, Guatemala, Honduras, Costa Rica and Colombia, which I revisit annually.
Away from work, I enjoy playing football, running, playing piano and improving my Spanish.
Speak to Tomas

Start planning your tailor-made trip with Tomas
Q&A with Tomas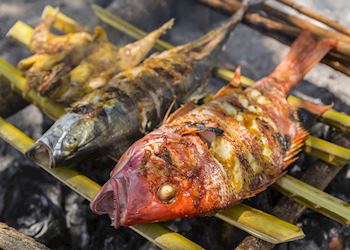 What's the best local dish you've tasted?
A Belizean dish that really blew me away is rice and beans with fried snapper. Although this may sound a bit basic, in reality it's truly fantastic, with fluffy white rice cooked in coconut milk, kidney beans flavoured with coriander, freshly caught snapper seasoned with garlic, a generous helping of Marie Sharp's habanero pepper sauce, and a couple of thin slices of caramelised plantain. The perfect accompaniment to this typical dish is the Belizean national beer, Belikin, which comes in five versions; regular, light, stout, chocolate stout (Christmas) and sorrel stout (Easter).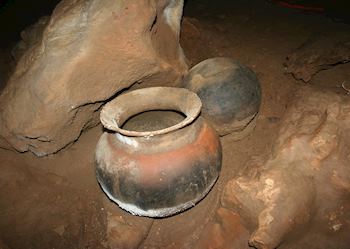 What's your most vivid travel moment?
One of my most memorable experiences is undoubtedly exploring Actun Tunichil Muknal (ATM) cave in the Cayo District, Belize. The Mayan civilisation that spread throughout Mexico, Guatemala, Belize and Honduras experienced its golden age between 250AD and 900AD, though toward the end of this period its population was experiencing a severe drought. Inside the ATM cave, I was able to see ornate ancient pottery, which when filled with offerings such as maize and chilli peppers, was offered to the gods in order to alleviate the Mayans' situation. Inevitably, the drought continued and as a result humans began to be offered as sacrifices. Toward the final chambers of the ATM cave I was able to see a variety of skeletal remains, culminating in seeing the calcified, sparkling skeleton of the 'Crystal Maiden'.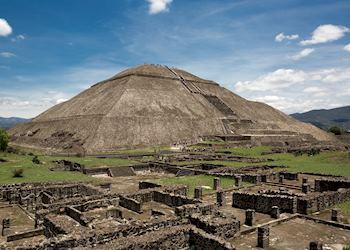 Where would you love to travel next?
I would love to see the only five countries that I haven't yet visited in Latin America, namely Brazil, Venezuela, Guyana, Suriname and Mexico. Joining in with carnival in Rio de Janeiro, climbing the otherworldly Mount Roraima, flying over Kaieteur Falls, visiting the historical sugar plantations along the Commewijne River, and admiring the Pre-Columbian pyramids at Teotihuacán, are all on my bucket list.