Wanderlust struck me early in life during family holidays to Greece and the Netherlands, but truly evolved into an obsession when I travelled to Honduras and Central America for 12 months before university. My taste for travel intensified as I toured the Caribbean coastline, exploring Mayan ruins in Tikal, creeping through caves to find crystalised skeletons in western Belize, and dancing Punta with Garifuna in Honduras. As I ventured further south into Costa Rica and Panama, I became enamoured with the cloud swept highlands of the Cordillera de Talamanca and the mangrove beaches of the Pacific.
As I progressed through my university degree in Spanish my love for Latin America was cemented. I have been working as a Costa Rica travel specialist since graduating, only too keen to share this jewel in the heart of the Americas with others.
Speak to Will

Start planning your trip to Costa Rica with Will
Q&A with Will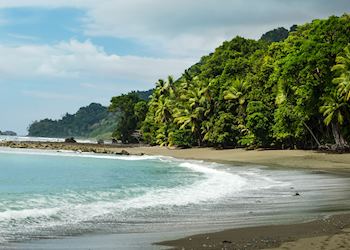 What's the one thing you always pack?
I've found that a small first-aid kit is a boring yet fundamental necessity to an adventurous traveller. Unexpected and unfortunate encounters with climbing palm trees, walking over submerged rocks and a billion mosquito bites have taught me the worth of some good bandages and antiseptic cream.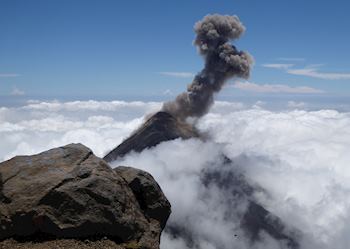 What's your most vivid travel moment?
I will never forget the challenging hike up the ash-covered slopes of Volcán Acatenango in Guatemala, and the frigid night in a tent watching lava eruptions from the neighbouring Volcán de Fuego. At five in the morning the next day we set off in darkness for the summit of the volcano and crested the peak just in time for the break of dawn. The rising sun shone off the clouds that stretched below us to the horizon. Never have I seen such an amazing view. The serenity of standing above that ocean of clouds will remain with me forever.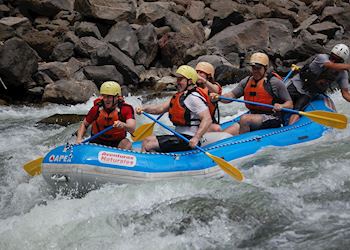 Your best piece of travel advice?
Be as open minded and inquisitive as possible — you aren't at home so it's best not to expect to find things abroad as they would be at home. By opening yourself to new experiences and sensations you'll make the absolute most out of your travels.