I first visited Latin America just a few months after finishing university, when I embarked on a six-month backpacking trip around Peru, Bolivia, Chile, Argentina, Uruguay and Brazil. An initial interest in the food, culture and landscapes of the region quickly transformed into a heartfelt passion that has seen me return to Latin America on four separate occasions in the past four years.
Most recently, I spent a year living in Guatemala where I was able to visit some of the country's finest attractions, including the colonial city of Antigua, scenic Lake Atitlán and the Maya ruins at Tikal, while becoming more fluent in Spanish.
Now that I'm at Audley, I'm looking forward to sharing my knowledge and experience of Central America with those who share the same desire as me to visit the region.
Speak to Will

Start planning your trip to Central America with Will
Q&A with Will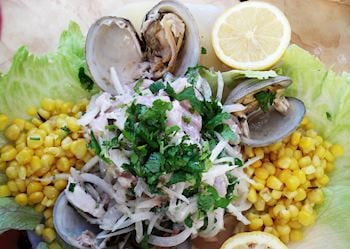 What's the best local dish you've tasted?
Although the origin of Ceviche is a hotly contested topic, and Peru claims it as its national dish, some of the best I have ever tried was in Belize. Ceviche is a seafood dish of fresh, raw fish cured in citrus juices and typically seasoned with garlic, onions, peppers and coriander (cilantro). If you like seafood, then you should be sure to try ceviche when on the Central or South American coast. It's such a sharp, zingy dish it will certainly awaken your taste buds.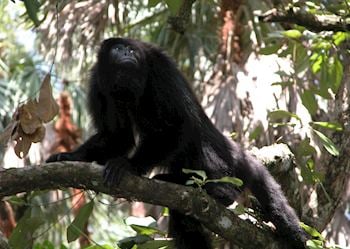 What's your most vivid travel moment?
I was relaxing in the hammock outside my room overlooking the New River Lagoon in Northern Belize when I noticed a troop of howler monkeys playing in the trees in front of me. Just to my right, a female howler, accompanied by her baby, began to descend from the treetops. After pausing for a few seconds, she jumped onto the path in front of me before scampering into another tree on the far side. As I sat there, a further six monkeys ran right in front of me, each one pausing to check me out. I was so close it felt like a member of the troop.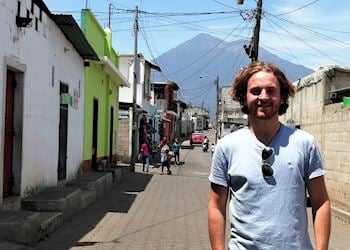 Your best piece of travel advice?
My number one piece of travel advice would be to travel with a flexible attitude and open mind. Having visited most regions in Latin America, I can safely say that you will get much more out of the trip if you can try to adopt the region's naturally relaxed attitude and spirit. Try to understand the region's culture and most importantly, embrace and enjoy all that Latin America has to offer