As a former professional ballet dancer, I had the opportunity to perform across the globe. This initial exposure to travelling was the start of my desire to explore Europe and ultimately live it like a local. My love for learning about history and other cultures led me to return to university as an adult and obtain my degree in both the Classics and Religious Studies. After finishing my studies in London and backpacking around Europe, I ended up in Athens, Greece for several years.
I most recently spent time with Audley re-exploring Spain and Portugal and immersing myself in both of their unique histories and cultures. I firmly believe in weaving a narrative when planning a trip and always asking the 'why' regarding a destination's importance or historical significance. I also believe in asking the 'what' and 'where' in order to find the best and most traditional local food.
Speak to Eric

Start planning your trip to Europe with Eric
01993 838 900
Q&A with Eric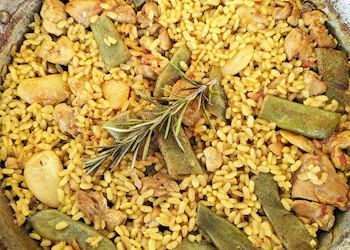 What's the best local dish you've tasted?
My favourite local dish was created by me. When in Seville I took a cooking class and learned how to make paella. We used all fresh/local ingredients including Spanish paprika and saffron. With the guidance of my local instructor, I grilled the meat and vegetables on a paella pan and worked in the spices accordingly before allowing the special rice to settle and absorb all the flavours. I learned all the tricks of the trade, and secrets that I promised I wouldn't share, on how to make a truly authentic paella. I honestly couldn't believe I created such an aromatic and authentic dish. It paired perfectly with a glass of Spanish wine on the balcony overlooking the city.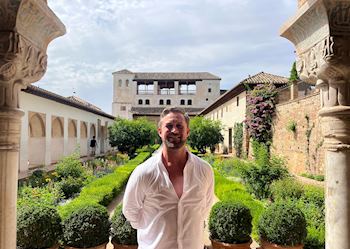 What's your most vivid travel moment?
It was the hottest day of the summer in one of the hottest regions in Spain. We were on our way to the Alhambra in Granada. Our phones showed that it was not far away. We didn't realise however that it was straight up a hill via hundreds of stairs. After briskly hiking to the top to meet our guide, we arrived covered in sweat and gasping for breath. We were then immediately calmed by a welcoming breeze in the lush gardens of the palace. The Alhambra was an oasis on top of the hill. A structure representing multiple societies and cultures all bidding to outdo the next in their addition to this royal city. It was well worth the hike and was one of the most surreal tours I've ever been on.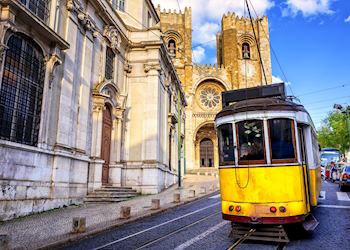 Your best piece of travel advice?
Always be sure to bring your sense of humour. Sometimes when travelling you will run into late trains, delayed transfers, mistranslations, etc. I always find it best to enjoy all the above and appreciate each country's intricacies and sometimes different or relaxed way of doing things. You'll always be thankful when you have your sense of humour on hand and take everything in stride.