Growing up I always wanted to connect in a personal way with different cultures and places we visited on family holidays. This inspired me to learn European languages, which is why I studied French and Italian at university.
I was lucky enough to live in both France and Italy as part of a year abroad. I spent the first part of the year studying in Grenoble in the French Alps, and the second half in Bologna in Italy, known for having the oldest university in Europe.
After university, I decided to teach English in Paris for a year but my love of travel and adventure urged me to find a job in the travel industry. After joining Audley I've had the amazing opportunity to travel to Iceland and have completely fallen in love with the country. I'm so excited to share my passion for both Italy and Iceland.
Speak to Jackie

Start planning your trip to Italy with Jackie
01993 838 900
Q&A with Jackie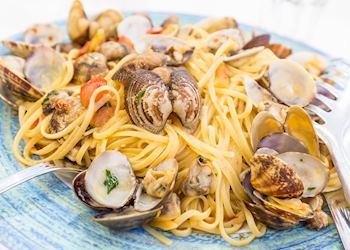 What's the best local dish you've tasted?
I think some of the best food I've ever tried in my life was in Naples. It's renowned for being the birthplace of pizza but one of the best dishes I've ever tried was spaghetti alle vongole, during a visit to a fish market. The dish is very famous in the region of Campania, of which the capital is Naples, and I can still remember the taste of the fresh clams and buttery parsley pasta.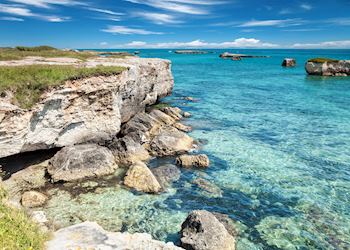 What's your most vivid travel moment?
My most vivid memory was spending time with friends on a road trip in Puglia. It was my first time exploring the south of Italy and also my first time in another country since the pandemic, which made it even more special. We had many memorable experiences, including seeing the sunrise at Grotta della Poesia — a natural pool surrounded by caves. I remember the water being so crystal clear and so calm. I don't think I will ever forget what it was like to see the sunrise over the Adriatic Sea.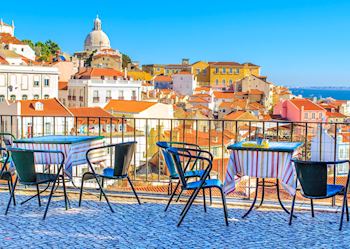 Where would you love to travel next
I have never been to Portugal and I would love to travel to Lisbon or Porto on a short break. What attracts me is the balance of the busy city, and relaxing beach just a stone's throw away. I have a sweet tooth so have always wanted to try the Portuguese custard filled tart called a pastel de nata.