My passion for travel started at a young age, with my father off the boat from Ireland and most of my family living there, flying Transatlantic became part of my routine. Because of that, my curiosity to see new places grew enormously — and after having stepped foot on 5 continents, my favourite experience is still having lived in Florence, Italy.
My love for fine wine and food, Renaissance history, old churches, wandering the narrow, medieval streets, and finding the secret bakeries before sunrise flourished during my time living in Florence. Not only that, travelling throughout the country, truffle hunting in Tuscany, making tortellini in Bologna, and looking up in awe at Michelangelo's masterpiece: the Sistine Chapel, never gets old.
I've travelled in and around Italy now on multiple occasions, and with each experience being better than the last, I want to create similar, fabulous experiences for you.
Speak to Madeline

Start planning your trip to Italy with Madeline
01993 838 900
Q&A with Madeline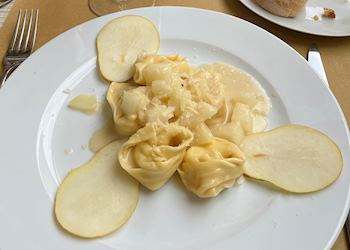 What's the best local dish you've tasted?
One of my favourite things to eat in Italy (and believe me, I have many that I would love to share) is anything with pear in it. I never would have associated pear with such delicious entrees and food in Italy, but my newfound love for pear dishes has led me to try my favourite dish: pear ravioli. 4 Leoni, and Mastro Ciliegia are great restaurants in Florence with these dishes. Not to mention, farm fresh and crisp pear gelato from Gelato Di Filo is absolutely top of my list.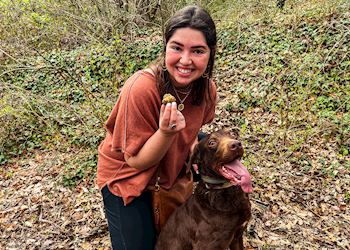 What's your most vivid travel moment?
I was in a family's home in Tuscany, and even with a strong language barrier, communication was easy due to our shared love and enthusiasm for food. Diego, his mother, wife, and niece were so accommodating and welcoming, and with them I ventured out into the rolling hills and forests to truffle hunt with their pet dogs, Nutella, and Lightening. The dogs had such an incredible talent, and their excitement when they found the little mushroom delicacies was so heart-warming. We found about 7 truffles, and with that discovery, Diego's family made and served a five-course meal with all the truffle that was found — right from their own kitchen.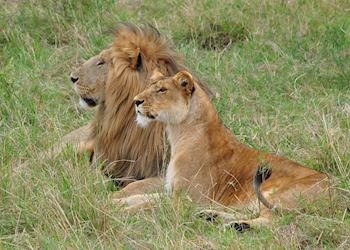 Where would you love to travel next?
With my bucket list being about 20 pages long, where I want to go next is a hard question to answer. However, seeing the Big Five on a safari in Tanzania would be a dream come true. What an incredible memory it would be to see some of the greatest animals in their natural habitat.