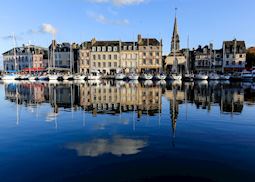 France
Enjoy the freedom of your own car on this self-drive trip. Audley can arrange a rental vehicle for you if you require one.

Spend a day with a guide at Gold and Sword beaches, the British D-Day landing sites.

Taste locally made Calvados at an immersive, interactive experience.

Visit the abbey-topped island village of Mont Saint-Michel, which dates back to the 8th century.