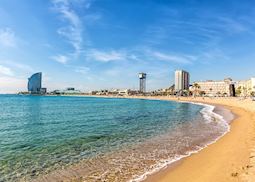 Spain and France
Enjoy leisurely journeys across Europe in the comfort of a train.

Explore Barcelona's renowned art museums on a guided tour.

Stroll the lesser-known districts of Barcelona on a food-tasting tour.

Visit Dalí's birthplace and tour the medieval heart of Girona.

Relax by the beach in the Costa Brava.

Spend some leisure time in Paris.