Botswana: Safari Under Cover
Botswana is best-known for its luxury safaris but as Victoria explains, you can still experience its fantastic wildlife by avoiding luxury lodges and staying in mobile tented camps.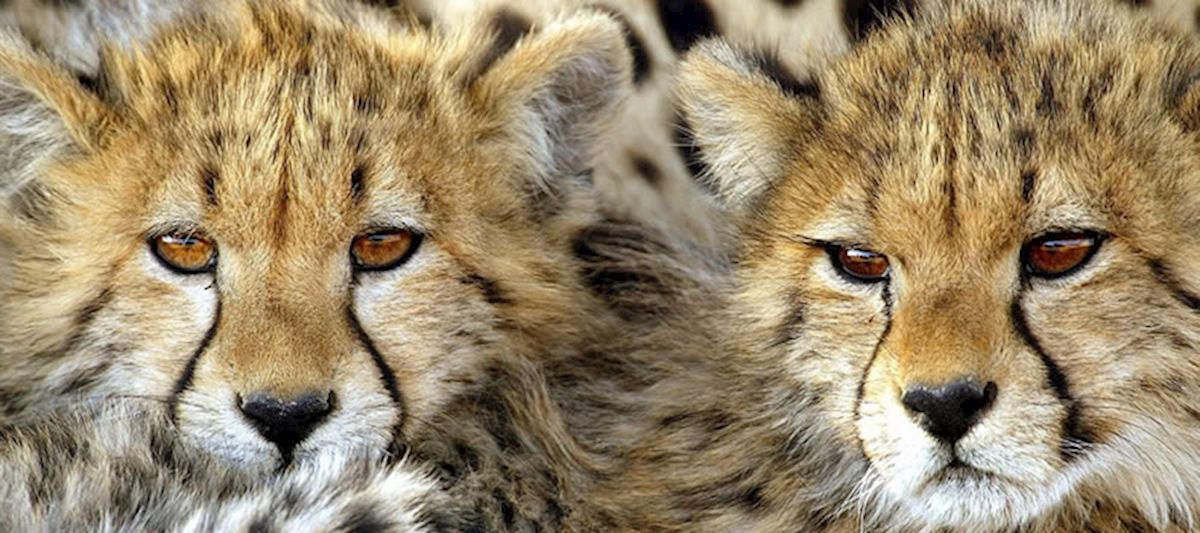 Cheetah cubs in the Linyanti Concession
There are a range of mobile-camping safari operators in Botswana who offer varying degrees of comfort and quality. At Audley we only recommend experienced operators with a proven record in the field, whose knowledgeable guides have a genuine enthusiasm for the surrounding environment and its wildlife. While lodge-based safaris get ever more expensive, mobile camping safaris are keeping Botswana affordable. Here are a few of my favourites:
The Botswana Explorer is a ten-night safari, taking just six guests at any one time, that begins in the heart of the Okavango Delta. Here days are spent exploring the labyrinth of waterways by mokoro and walking on palm-fringed islands. A light aircraft flight then takes you into the dryer area of the Moremi Game Reserve, with breathtaking views of the Delta, teeming with large game and antelope. Game drives here offer close encounters with the prolific wildlife.
Driving north, you spend several nights in the Savuti area before heading on to the banks of the Chobe River. A gentle river cruise weaving in and out of hippo pods is an ideal way to spot birdlife and the region's huge herds of elephant. From Chobe you cross the Botswana/Zambia border to spend your last night close to Victoria Falls.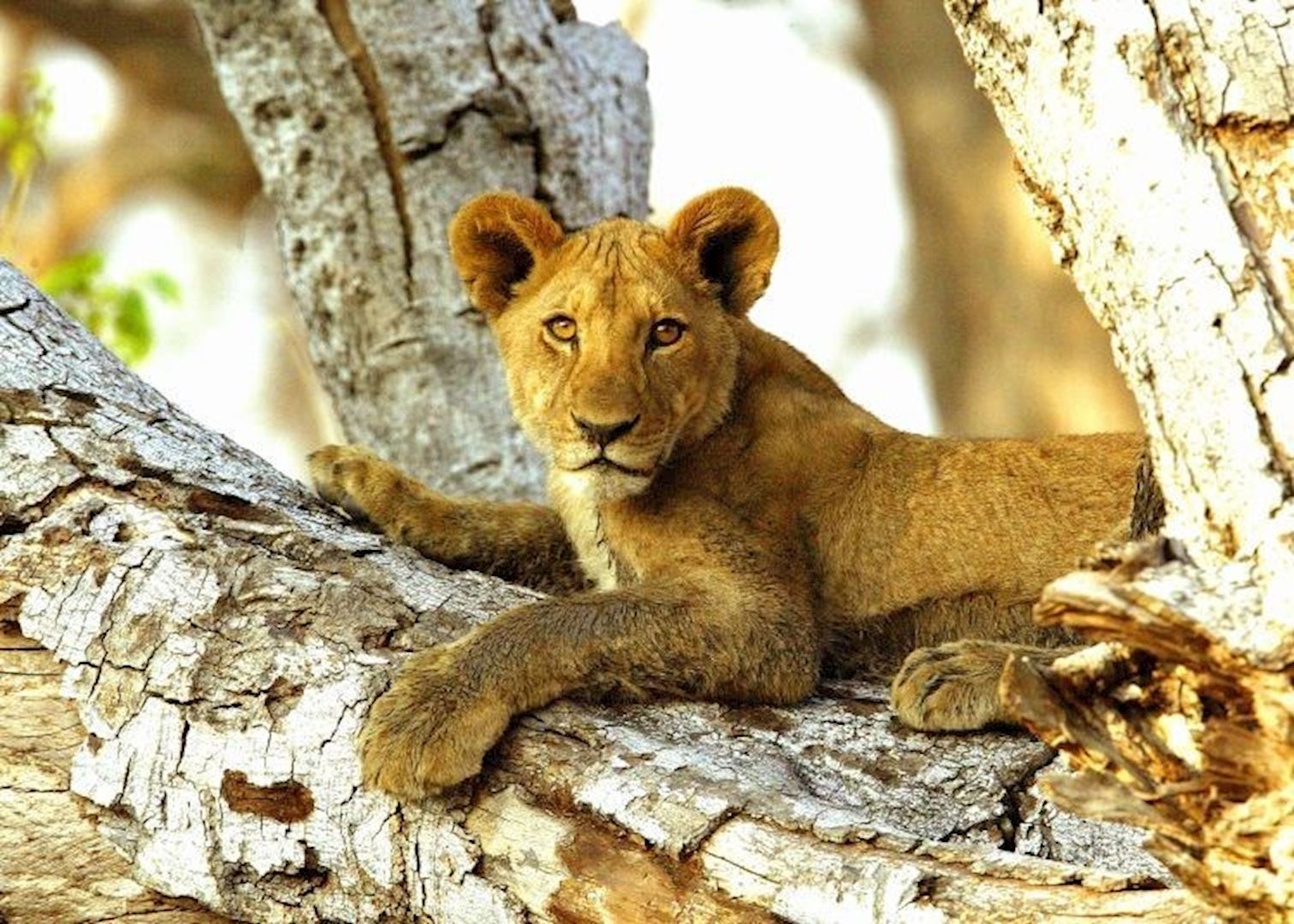 The nine-night Migration Routes safari starts in Livingstone at the magnificent Victoria Falls and takes eight guests at a time. After a night at the Falls guests travel south through a series of concessions for some rich game viewing, with a finale in the heart of the Okavango Delta. Spotting birds from a silent mokoro is a delight and the game drives offer great views of the wildlife including leopard, lion and, occasionally, wild dog.
As all camps are located within private concessions, park regulations don't apply and you can take walking safaris and night drives at will. Being out after dark is always a highlight. The big cats do most of their hunting at nightfall and there's little to match the sight of lions stalking their next victim while a breathtaking sunset is colouring the sky.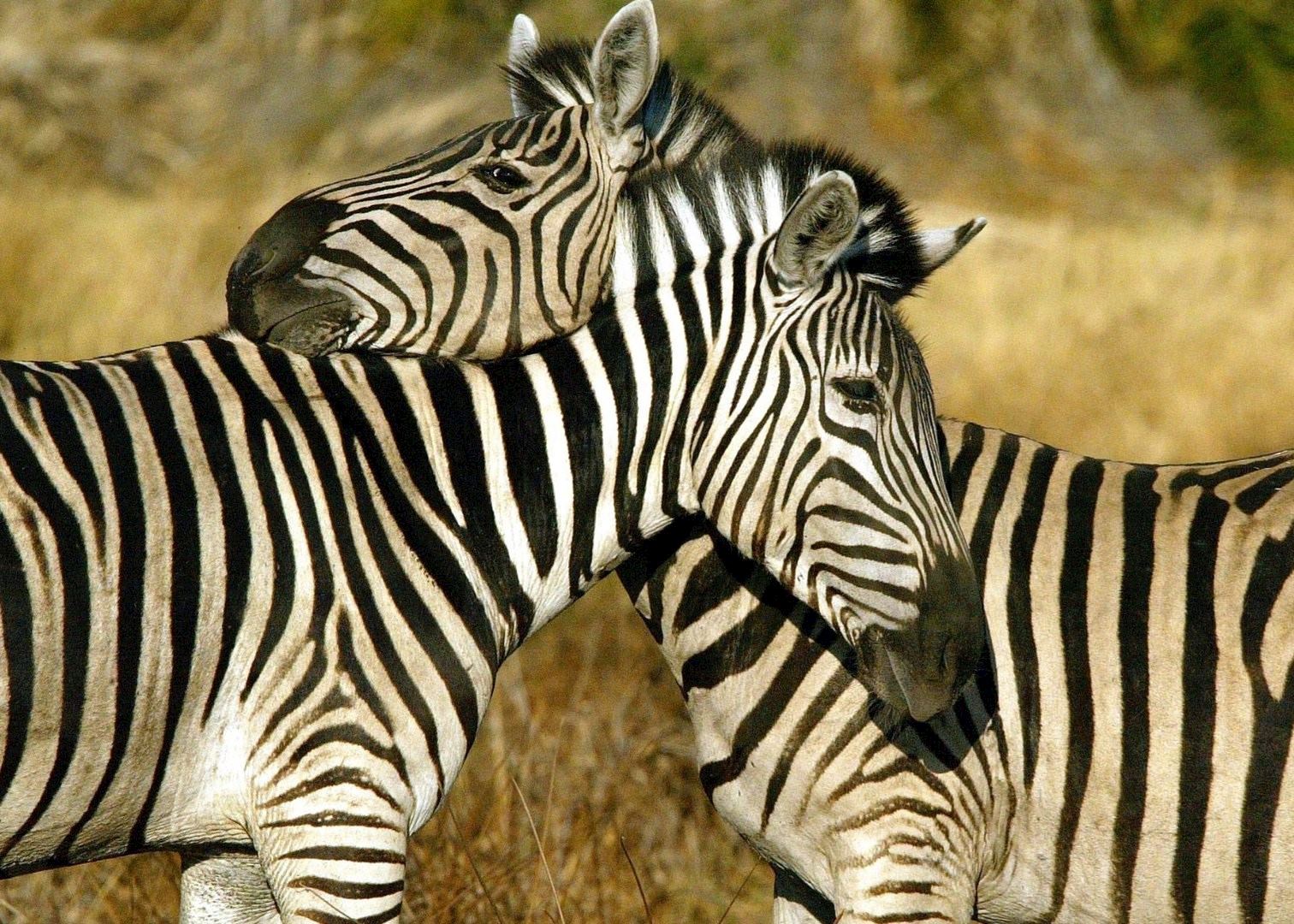 Finally, for something a little different we can also organise private camping safaris led by Clint Gielink. Clint has previously managed two excellent lodges and in 12 years of guiding has established an excellent reputation. His completely private safaris stay well away from other visitors, something that is very hard to replicate in other parts of Africa. The camp facilities are a little more simple than the other choices: his tents are not en-suite but are of a decent size.
As all camps are located within private concessions, one of the best experiences here is enjoying night drives and walking safaris.
In many ways mobile camping safaris go back to original safaris when camping was the only way to experience the magnificent wildlife. I, for one, still think it's the best way.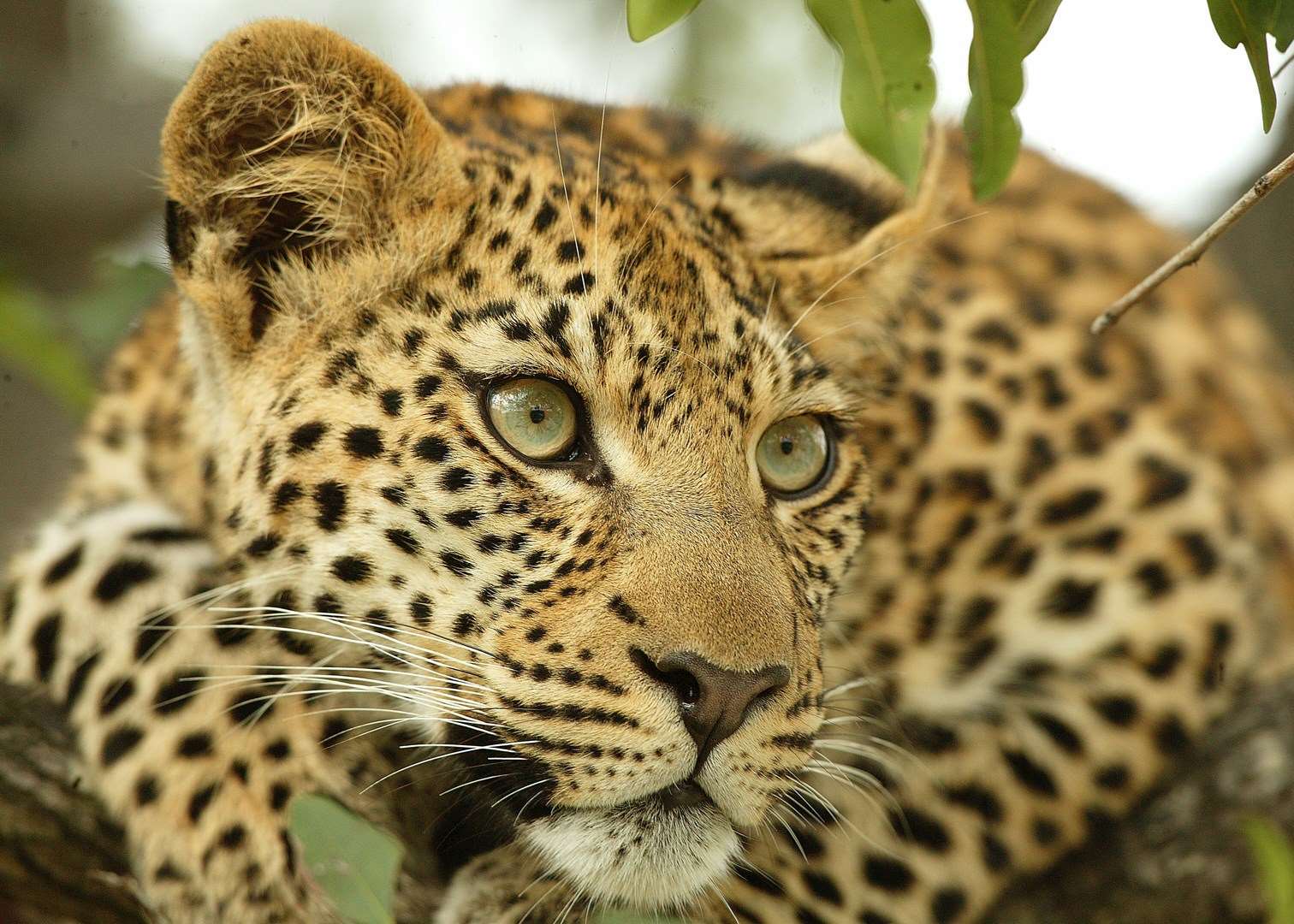 Leopard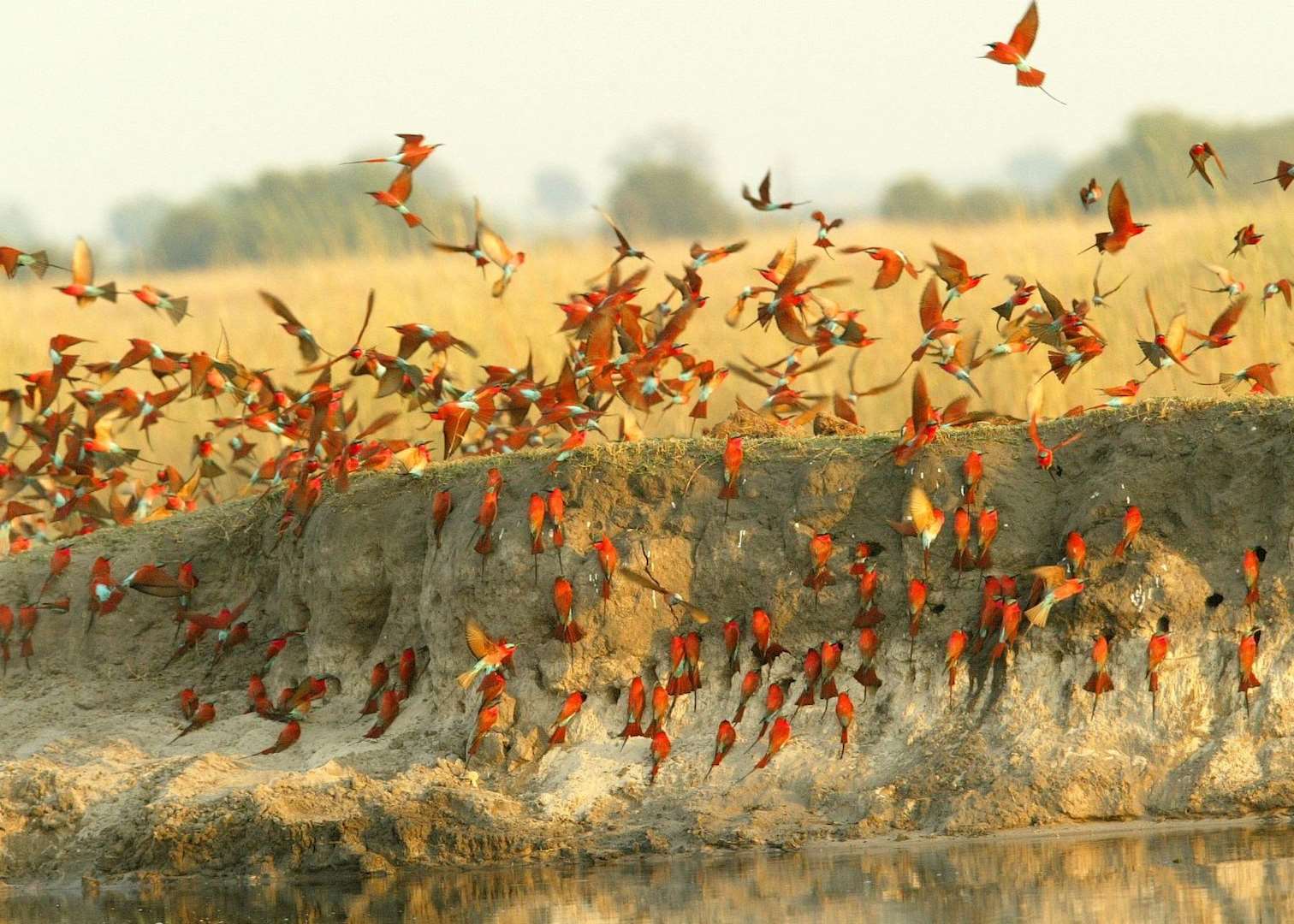 Carmine bee-eaters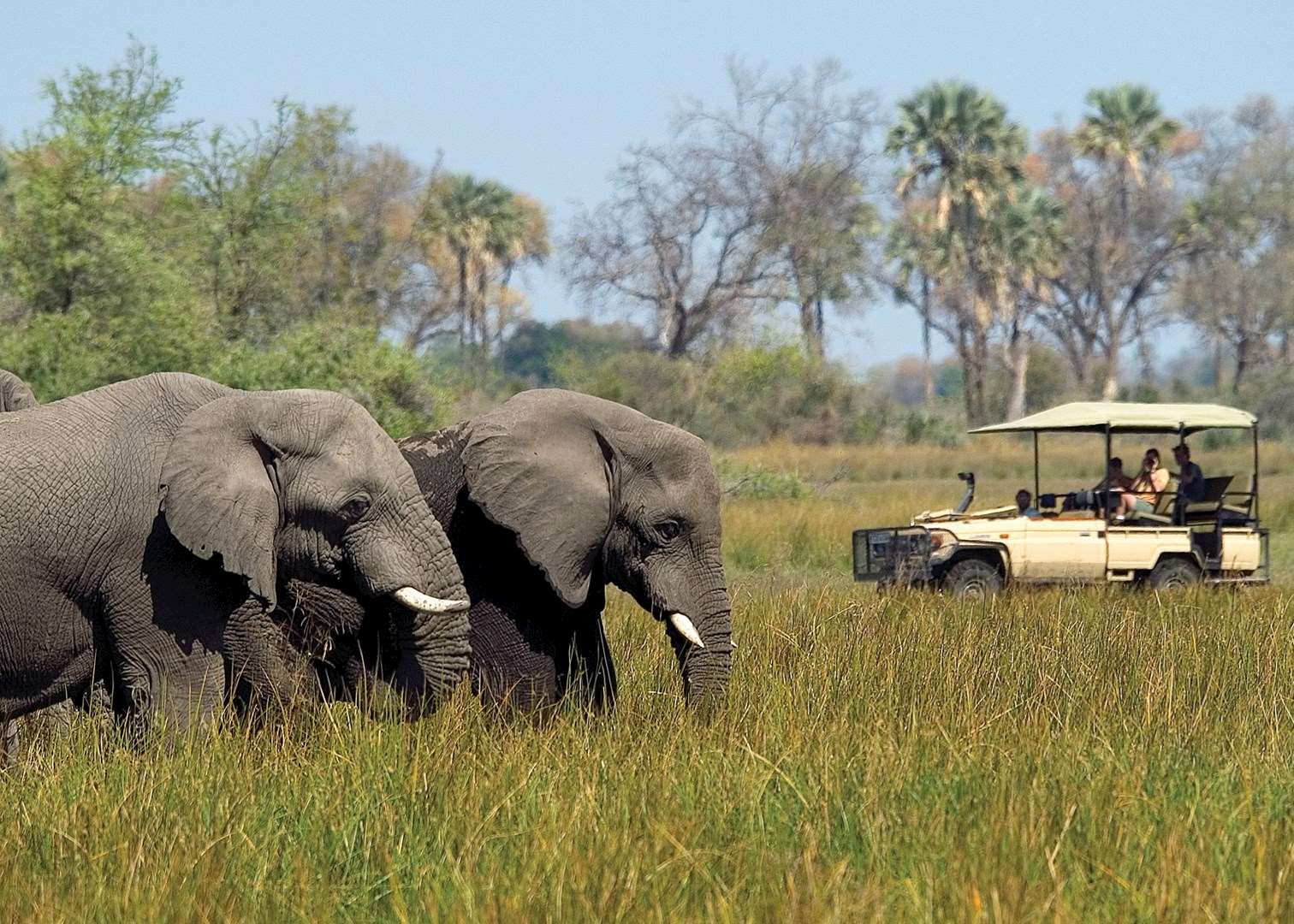 Game drive in the Abu Concession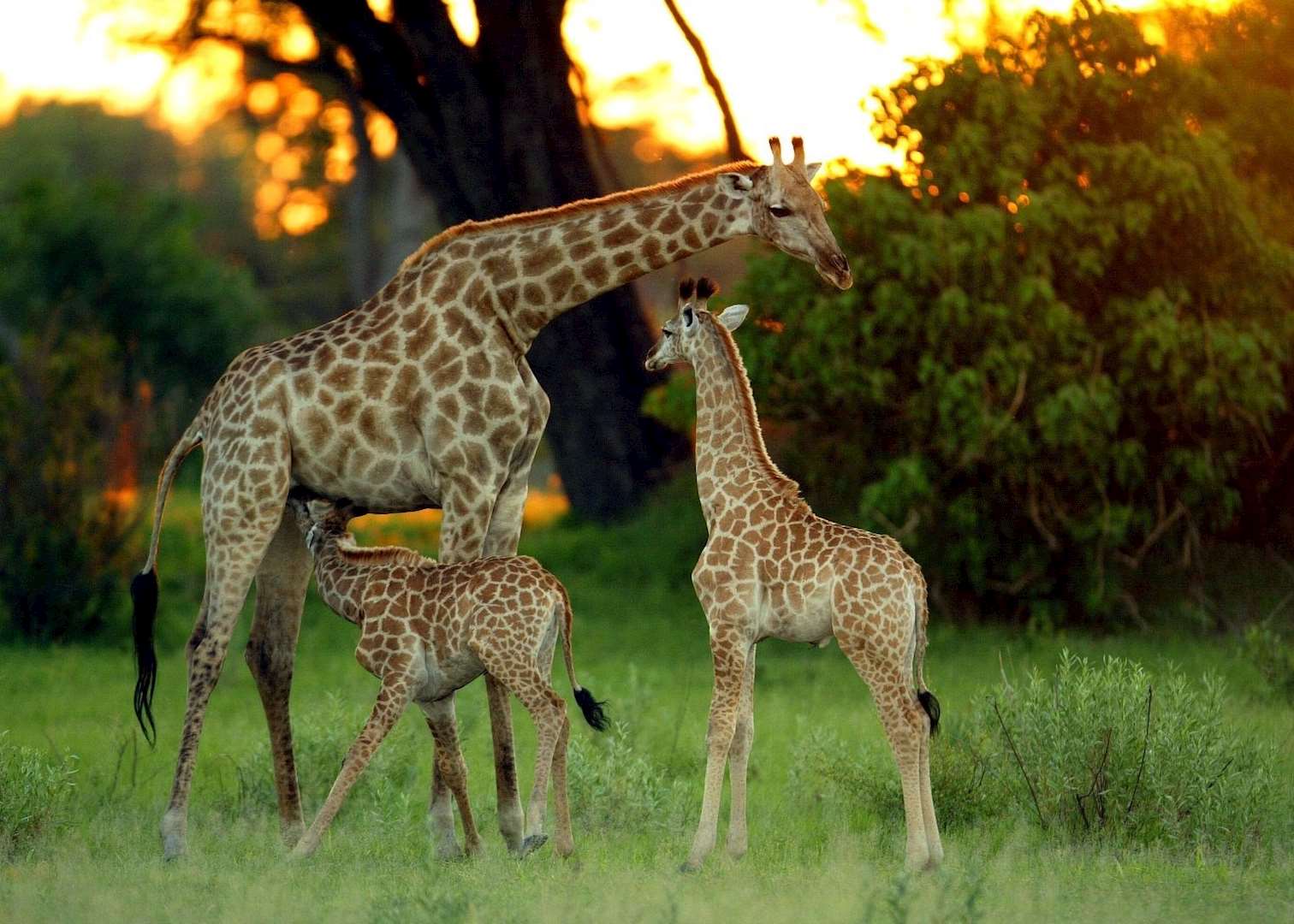 Giraffe with young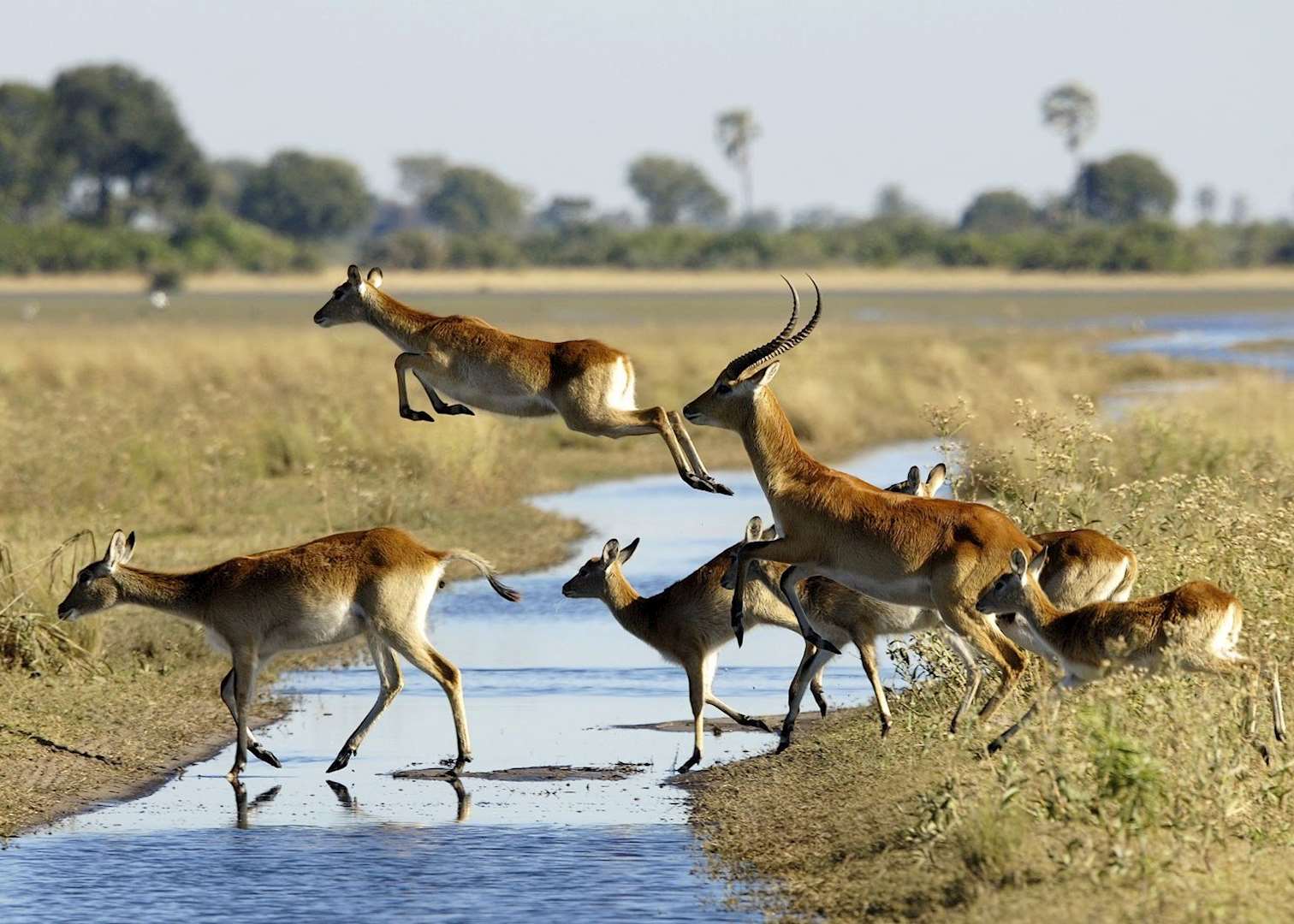 Red lechwe crossing a stream in the Jao Concession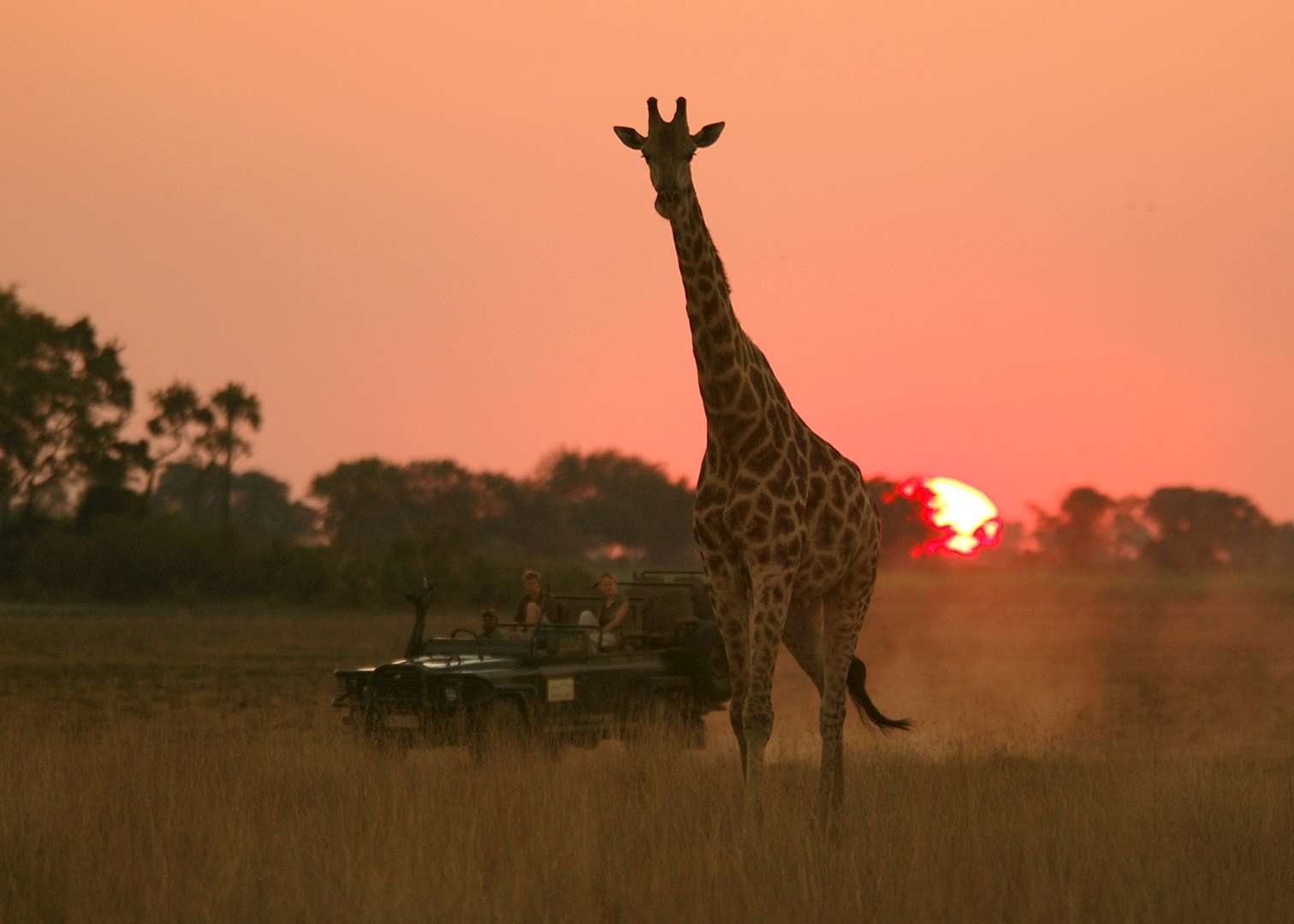 Drive at sunset in the Jao Concession
If you are excited by the prospect of lying in bed watching the tent shake because an elephant is scratching itself on it, or waking up to the sound of a hyena eating a saucepan, then you are probably the perfect candidate for a mobile camping safari.
Not for the faint-hearted, a mobile camping safari is an exciting way of exploring the most remote areas of Botswana, whilst still enjoying quite a high level of comfort. Away from the luxury camps and into the wilderness, they are much like the true safari that existed before permanent camps were built.
An Audley specialists's personal view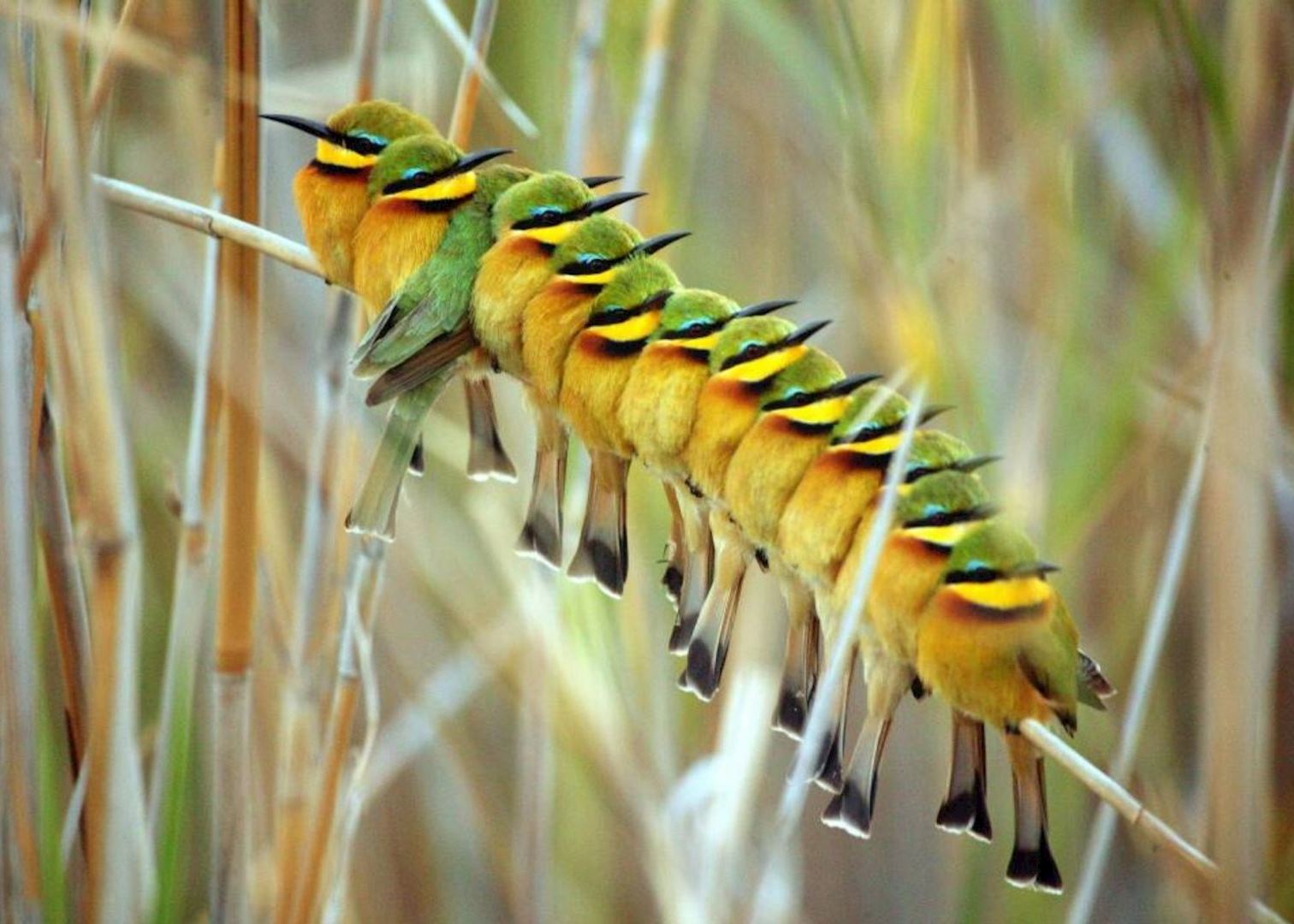 If you're looking for the ultimate way to discover Botswana there are few better ways than on a mobile safari. This lets you really tune in to the natural world while still enjoying your creature comforts. I've travelled to Botswana on a number of occasions and never forget the sounds and smells of the bush as it comes to life once the sun goes down: on a mobile tented safari there are no barriers between you and nature. In a tent you can lie in bed listening to inquisitive kudu padding around the camp and the thrilling roar of lion in the dark.
Botswana is unquestionably one of the best places to experience the true wilderness of Africa. The wildlife is prolific and diverse, parks and reserves are carefully protected and their guides are amongst the best-trained in Africa. Mobile safaris have been running here for years but until recently comforts have been somewhat rustic. Nowadays there is no need to "rough it": accommodation normally consists of walk-in tents with comfortable camp beds and en-suite facilities. In addition, the food on safari, cooked under the stars, is delicious.