Fiona, Canada Specialist
I fell in love with Canada at 19 when I spent four months studying at York University, Ontario. After graduation, I set off on a 17-month long adventure through Australia, New Zealand, Fiji and North America, culminating in a white Christmas back in Canada.
Conscious of the fact that there was still so much more to see and do in Canada, I decided to relocate to Vancouver for a year. From there, I was able to explore more of BC and Alberta, even making it to the Calgary Stampede.
Curiosity has kept me coming back to explore new areas and I have now officially made it coast to coast having visited the Maritimes in 2017. My love for the Canadian landscape, wildlife, people and adventure has led me to Audley and I'm keen to share all that Canada has to offer with anyone who would like to experience it first-hand.
Speak to Fiona

Start planning your trip to Canada with Fiona by calling 01993 838 818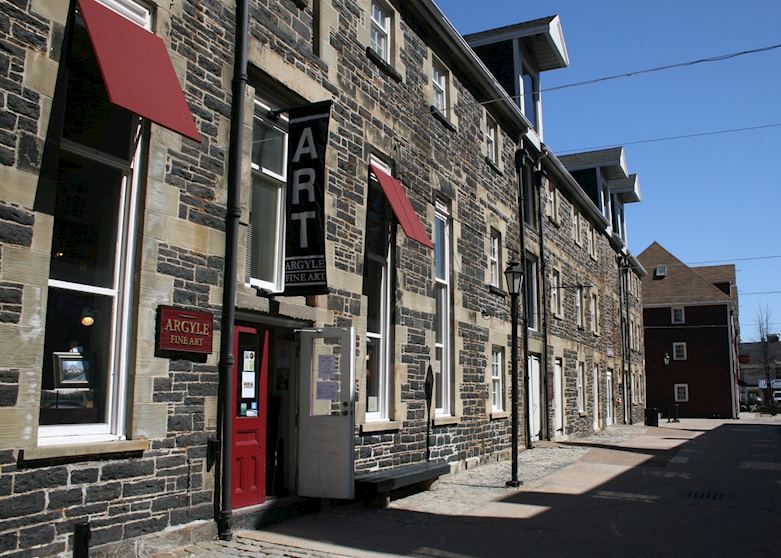 Canada
A shorter flight from the UK and steeped in history and culture, the Canadian Maritimes feel relatively untouched by tourism. Halifax, Nova Scotia's provincial capital, has a friendly, small-town feel to it and makes a great base for visiting some of the surrounding fishing villages and coves. It also offers all the amenities of a coastal city with great spots for hiking, kayaking and wildlife spotting in the surrounding area and a scenic wooden waterfront boardwalk where you can sample fresh local seafood. I'd also recommend the drive up to Cape Breton to explore the rugged Cabot Trail.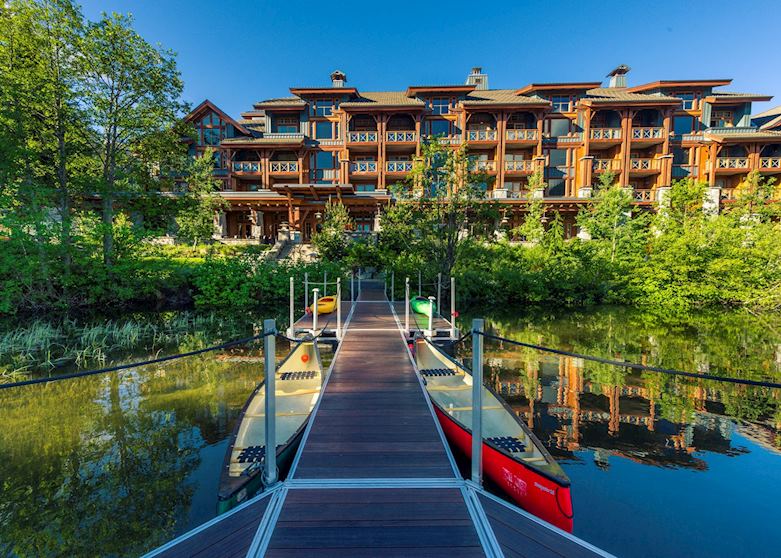 Canada
Whistler effortlessly manages the competing needs of its diverse visitors with outdoor adventures for adrenaline junkies, relaxing spas for those who want to unwind, activities for families, and a bustling nightlife. Waterfront Nita Lake Lodge is equally impressive. It is nestled in the mountains a short shuttle ride from Whistler Village and has its own private access to the lake, kayaks for guests to borrow, casual and fine dining restaurants, on-site spa facilities and access to the Whistler Valley Trail. After a long day of exploring Whistler, there's nowhere better to relax with a glass of wine while the sun sets.
I'll never forget when…
When visiting Nova Scotia I went on an early morning sea kayaking trip from Blue Rocks, close to Lunenburg. As we were exploring the little coves and beaches we were joined by a group of curious seals, their heads bobbing in the water as they came to check us out and follow us around the bay. It was an incredible experience to be so close to these lovely creatures in their natural habitat. The coastline here is also highly scenic and during one of our breaks I was even brave enough to jump into the Atlantic from one of the smaller cliffs.