Isabel, Southeast Asia Specialist
Growing up in Hong Kong, I was lucky enough to travel extensively through Southeast Asia from a young age. I left Hong Kong to go to university but returned once I graduated and worked in a luxury hotel which allowed me to travel further around this fascinating region.
I have been fortunate enough to have enjoyed some unforgettable experiences including swimming with whale sharks in Donsol, diving with white tip sharks in Palawan, staying with an Iban tribe outside Kuching and seeing wild orangutans in Danum Valley, a 130-million-year-old untouched rainforest in Borneo.
While living in Hong Kong, I visited the Philippines numerous times and have been lucky enough to tour both the wildlife-rich state of Sabah and the culture-rich state of Sarawak in Borneo.
I am happiest exploring off-the-beaten-track destinations and I particularly enjoyed walking through the UNESCO World Heritage Site of the Mayoyao Rice Terraces in the northern Philippines.
Speak to Isabel

Start planning your trip to Southeast Asia with Isabel by calling 01993 838 390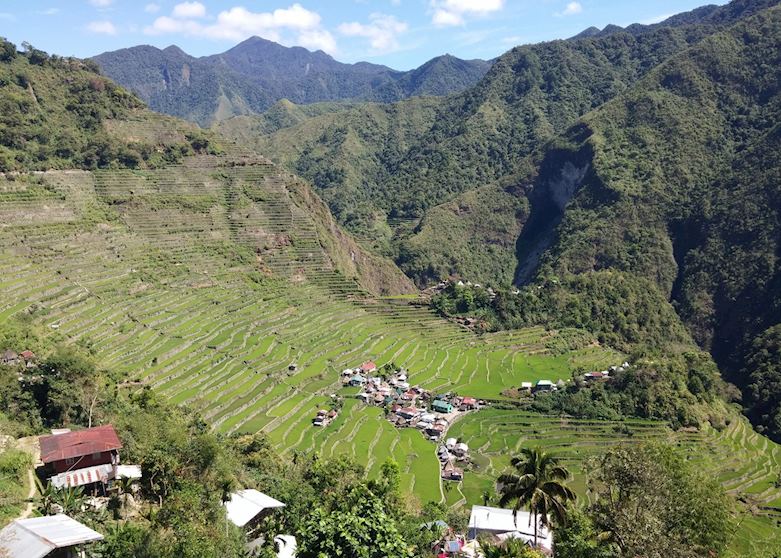 Philippines
Located in the mountainous region of the Cordillera in Northern Luzon, not far from Vigan, are a series of 2,000-year-old rice terraces. These immense terraces have been worked by the Ifugao locals for thousands of years and offer a compelling blend of beauty and tribal culture. Walking through the UNESCO World Heritage Site of Bangaan, I was fascinated to learn about the culture of the Ifugao who still farm the rice by hand. Extremely welcoming and genuine, the Ifugao enjoy teaching visitors about the heritage of their village and the history of their tribe, a facet I loved about my visit here.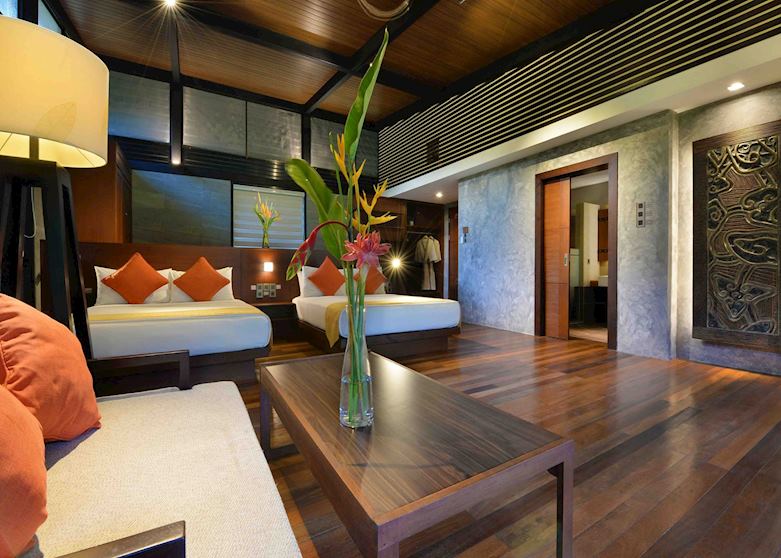 Borneo
Located deep in the Danum Valley in Sabah, the Borneo Rainforest Lodge gives guests the opportunity to stay in the heart of ancient, old-growth rainforest. This is the oldest rainforest in the world and a stay at the lodge offers unrivalled opportunities to spot the best of Borneo's diverse wildlife including Bornean orangutans and pygmy elephants. What sets Borneo Rainforest Lodge apart for me though, are the Premium Deluxe Chalets which offer every comfort and magnificent views over the river and the rainforest. There are extensive walking trails and a particular highlight for me was watching the sun rise over the rainforest.
I'll never forget when…
The Danum Valley is home to the critically endangered Bornean orangutan. I had been rather unlucky during my trip to Borneo and was still yet to see a wild orangutan, although I had seen plenty of other remarkable wildlife. Without trying to raise my hopes for my last walk in the rainforest before flying home, I left the Borneo Rainforest Lodge and within two minutes of walking, my guide had found a male orangutan happily sitting on the forest floor a few metres from me. This was my most prized memory from my trip and one which will stay with me forever.