I first went to India while backpacking in 2019. From my first moment landing in Delhi, I was hooked. I wanted to see everything. This of course wasn't possible due to the vastness of India, but it has allowed me to keep a hunger for travel in this remarkable country.
From the beautifully hectic streets of Delhi to the serenity of the Golden Temple in Amritsar, I then journeyed down to explore the world-renowned Golden Triangle, ticking off the Taj Mahal and the large historic forts of Rajasthan.
I continued to travel across Asia, but India had a special place in my heart. Upon returning to the UK, I was sure I wanted to get more people to experience this wonderful place and that's what led me to Audley. I have since been back to further explore Rajasthan, along with the stunning state of Kerala in the south of the country.
Speak to Finley

Start planning your trip to India with Finley
Q&A with Finley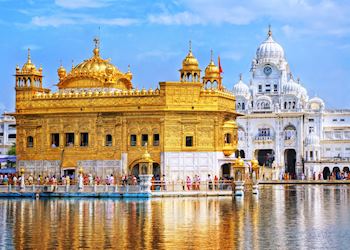 What's your most vivid travel moment?
Visiting the Golden Temple in Amritsar. Leaving the busy and bustling streets of an Indian city for the silent and calm feeling of the temple, it was really special. I made a friend for life during my visit, and it all started with a simple 'hello' from a temple volunteer. To this day, I haven't been as blown away by any man-made structure as this. I also continue to stay in touch and meet up with my friend in locations around the globe.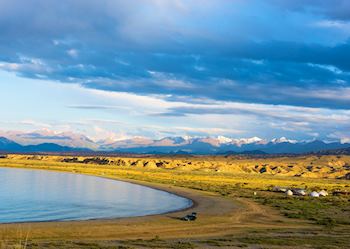 Where would you love to travel next?
I would have to say Kyrgyzstan. Central Asia is one of the last few 'untouched' areas of the world and Kyrgyzstan is the gateway to this. I have on many occasions been due to visit, but factors such as Covid etc have halted my plans.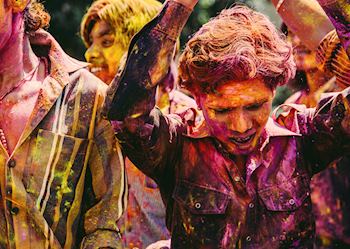 Your best piece of travel advice?
Regarding India, don't resist the culture. It's shared by over 1.3 billion people. The best way to really experience it, is by letting it consume you. If you resist, you will find yourself not enjoying the trip as much, and you won't get the true value out of your experiences.